Fulbright scholar Benjamin Gloger will travel to Germany to strengthen supply chains
Gloger plans to research drone cybersecurity and serve as a cultural ambassador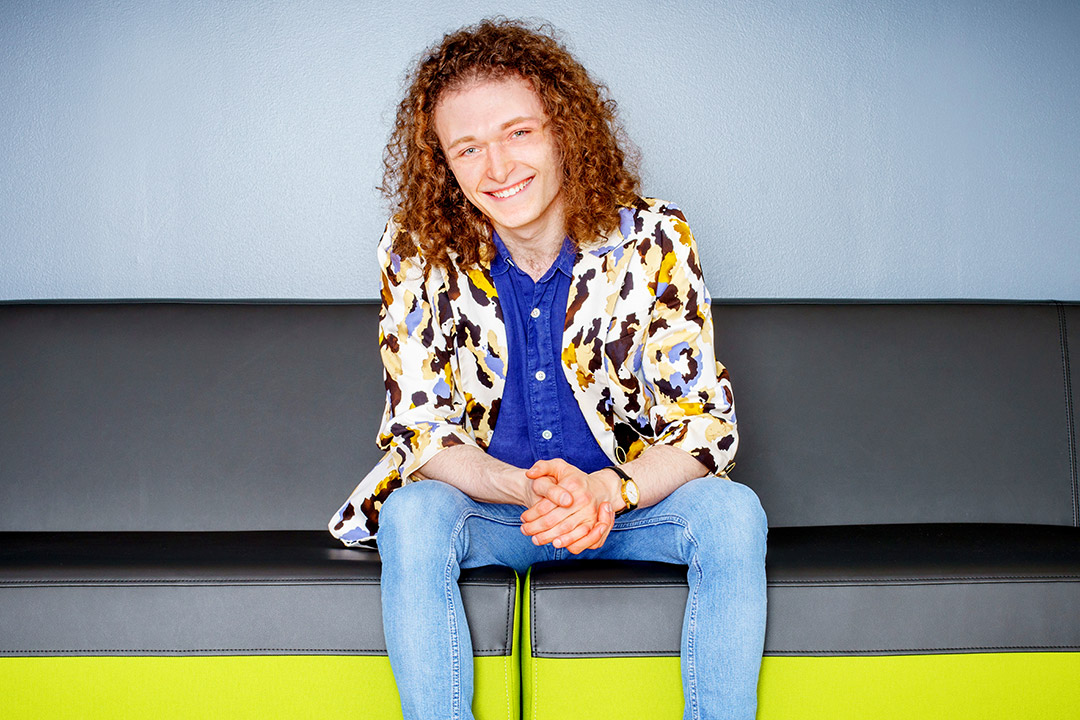 After graduating this year, computer science major Benjamin Gloger will spend almost a year living and working in Germany on a Fulbright Research scholarship. He will work on a project aimed at strengthening supply chains and their cybersecurity.
Fulbright honorees
RIT students, alumni, and faculty have had another successful year securing prestigious Fulbright awards to pursue immersive global experiences. Three recent graduates received awards through the Fulbright U.S. Student Program for the 2022-2023 academic year and two faculty received Fulbright Scholar Awards. Read more about the honorees >
Gloger is traveling to Würzburg, Germany, in September to team up with Professor Christian Bachmeir at the University of Applied Sciences Würzburg-Schweinfurt (FHWS). When Gloger was applying for the Fulbright, he came upon Bachmeir's project and was instantly hooked.
"It was the perfect cross between my two biggest areas of interest—machine learning and cybersecurity," said Gloger, who is originally from Queens, N.Y. "I am deeply grateful for this opportunity."
The research deals with just-in-time delivery—the supply chain management strategy that delivers materials right as they are needed, reducing the need for manufacturers to store excessive levels of materials in a warehouse. When working perfectly, this strategy can save time and money. However, if anything goes awry, the entire assembly line could be halted. His research team will be building a system that would enable manufacturers to use autonomous ground and air vehicles to make emergency deliveries, helping to minimize halt time.
Gloger's work will research the cybersecurity aspects of using drones as part of these supply chain systems. He credits the Principles of Cybersecurity course that he took at RIT with changing his mind frame on the subject.
"I learned that security should be in every step of every process in computer science, because a well-engineered system is a secure system," Gloger said. "Secondly, I appreciated how core ethics is to cybersecurity—I want to do good in the world."
Gloger is also excited by the fact that the Fulbright program emphasizes expanding cultural perspectives and promoting mutual understanding.
Throughout the program, he plans to travel across Europe and gain a better understanding of German culture. He also hopes to teach Latin dance—specifically New York-style salsa. Salsa has become a big part of Gloger's life, ever since he took a Latin dance wellness class at RIT.
Topics