A Graduate Degree to Enhance Any Resume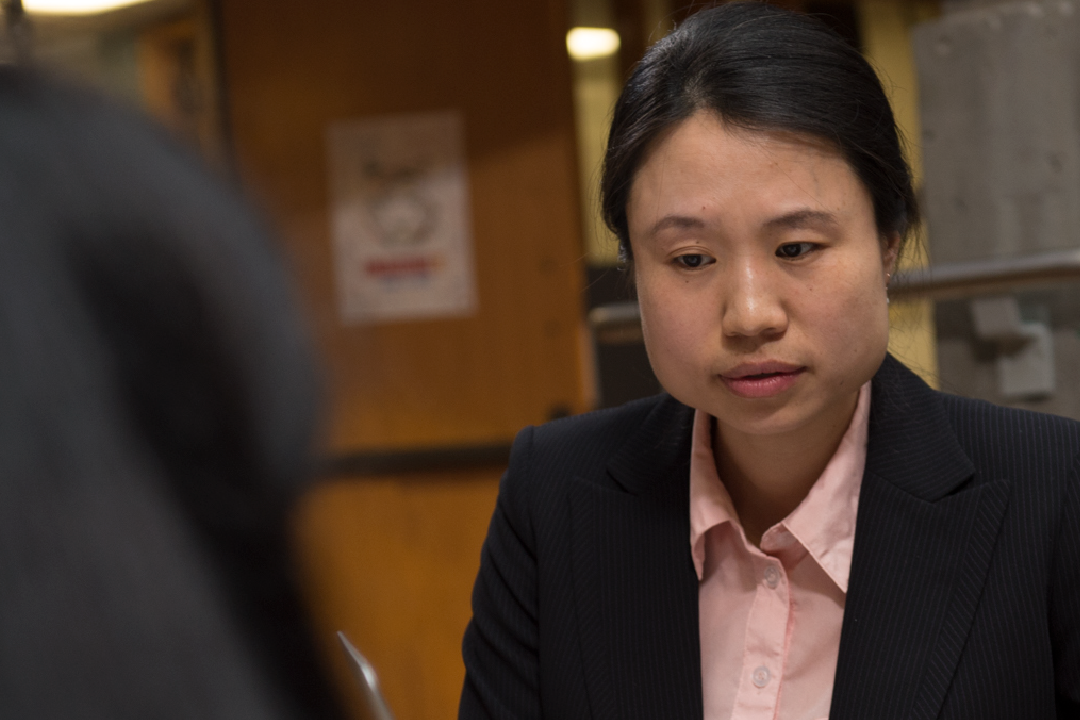 A master's of business administration (MBA) in accounting at Saunders College of Business gives you the tools to become an asset to any business. Our joint-focus on business and technology will make you an asset in this ever-expanding industry. With a 94% career outcome and an emphasis on business and analytics, a Saunders MBA in accounting is designed to make graduates one of business' best!
A bachelor's degree in accounting is not necessary to join the program, as accounting is a skill set applicable to any career path. For those who already have their bachelor's in accounting, an MBA opens up leadership-level position opportunities. Backed by the Accounting Advisory Board, the curriculum is relevant to what employers are looking for: business strategy, communication skills, and technical knowledge. The MBA in accounting expands upon an accounting-based focus, incorporating other business elements that will help graduates find employment and rise through the ranks. Saunders network of business professionals, including successful alumni, professors, and driven peers, provides solid connections and industry insight.
State-of-the-art facilities allow students to learn the latest in accounting information systems at a school in the top 1%, #3 nationally, for management information systems. Employers seek Saunders students for their unique combination of business and technical skills. At the annual accounting career fair, companies such as Ernst & Young and Robert Half scout for talent, giving students a chance to launch their careers.
Saunders is part of RIT's cooperative education program, one of the oldest and most prominent in the nation. Each year, more than 4,400 students are placed with over 2,200 hiring partners worldwide, getting paid work experience before graduation. With the guidance of dedicated faculty, graduate capstone projects provide yet another opportunity for real-world experience and innovative thinking. 
Among the many clubs and organizations available to pursue passions and build a network, the Saunders Leadership Fellows provides professional development, industry connections, and a 50% scholarship. Other institute scholarships are available alongside state and federal aid, with over $300 million dispersed to more than 13,500 RIT students.
Saunders College of Business at Rochester Institute of Technology
With a 94% career outcome rate, Saunders is dedicated to helping its graduate students find employment. This is true even after graduation! Your Team is a group of advisors that can help you from the application process through graduation, with insight on scholarships, curriculum, and career placement. Students in the MS in finance program are eligible to receive up to a 50% scholarship and industry mentorship through the Saunders Leadership Fellows Program.
The Princeton Review mentions Saunders in its "Best Business Schools" and "Best Business Schools (Northeast)" lists. With the dynamic network of more than 25,000 Saunders College alumni and 130,000 RIT alumni, students make a global impact! Check out financial aid and scholarship options today to help prepare for future promotions. Apply today to become eligible for these opportunities and become a part of the Saunders community!