IBM mobile cybersecurity center to stop at RIT on Friday
IBM's new security operations center on wheels highlights RIT weekend of computing Nov. 2–4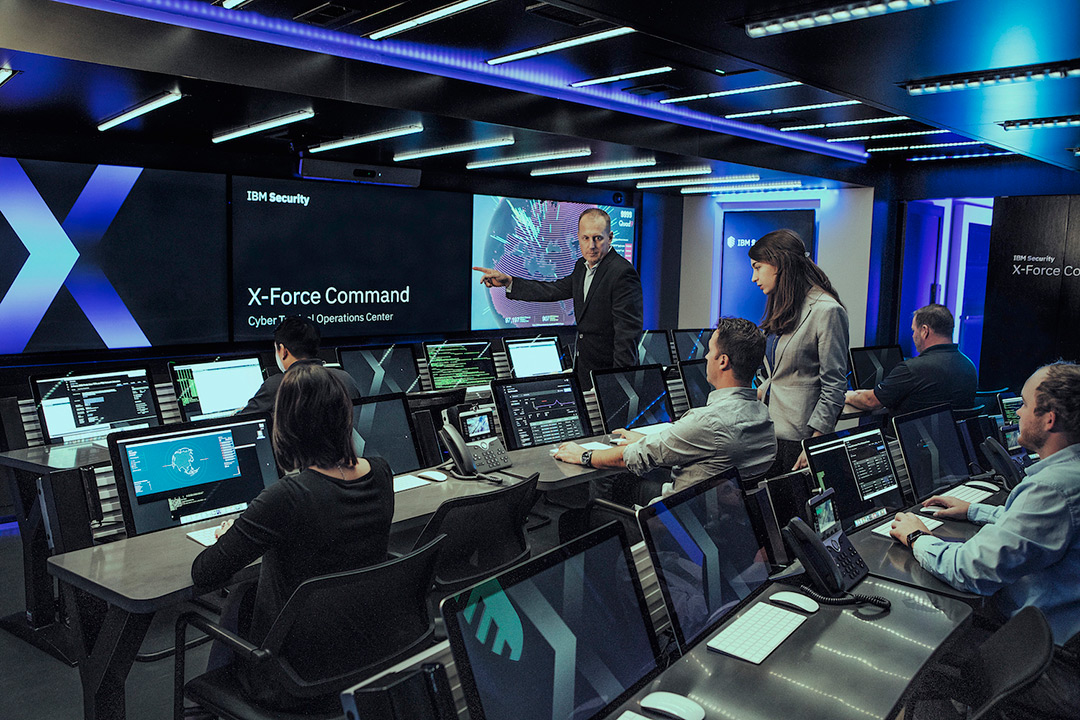 RIT Computing Weekend will have an extra special visitor—the new IBM X-Force Command Tactical Operation Center (C-TOC), which will be making its first visit to a university as part of the Nov. 2–4 event.
IBM recently announced the C-TOC, the industry's first fully operational Security Operations Center on wheels, capable of traveling onsite for cybersecurity training, preparedness and response. Housed in a tractor trailer, the center will visit RIT Nov. 2 before continuing its tour around the U.S. and Europe, running incident response drills with clients, providing on-demand cybersecurity support and building cybersecurity awareness and skills with professionals, students and consumers.
Invited cybersecurity students and experts will also have a chance to tour and test out the IBM C-TOC. Participants will get the opportunity to immerse themselves in real-world attack simulations with IBM experts and experience how different parts of an organization must work to respond to an attack under realistic, high-pressure scenarios.
"With cyberattacks playing an increasing role in the business landscape, knowing – and actually rehearsing – how to respond to a cybersecurity event before you're facing one in real life is an absolutely critical skillset in today's professional environment," said Caleb Barlow, vice president of Threat Intelligence at IBM Security, who is also an RIT alumnus '95, '99 (electrical engineering, manufacturing management and leadership). "It's not just cybersecurity professionals involved in the response process – everyone from legal to finance and human resources has a role to play. Rehearsing how these teams can work together quickly and effectively can make all the difference in minimizing damages in the wake of an attack."    
As part of the RIT Computing Weekend, RIT will host teams for the nation's 10 best cybersecurity colleges to face off in the fourth annual National Collegiate Penetration Testing Competition (CPTC). The competition is the largest collegiate contest focused on offensive security, which teaches students to put themselves in the mindset of a hacker in order to find security holes in a mock company's infrastructure, while also recommending steps on how to address those flaws.
The RIT computing weekend will also highlight cybersecurity and aspects of computing at the university, including:
An esports open house
Computing research showcase on artificial intelligence
Golisano College of Computing and Information Sciences Dean's Lecture Series talk on "Cybersecurity and the Industrial Internet of Things" from Michael Regelski '89, '93 (computer engineering, software development and management), CTO and senior vice president of the Electrical Sector at Eaton
RIT's Women in Computing (WiC) Cyber Day for Girls grades six through nine
"In the near future, many of the students competing at CPTC could be leading security operations centers like the IBM C-TOC," said Anne Haake, dean of RIT's Golisano College of Computing and Information Sciences. "We are proud to work with IBM to prepare the next generation of cybersecurity professionals, while also shining a light on the different aspects of computing that we do so well."
A major goal of the computing weekend and the IBM C-TOC is to build interest in cybersecurity careers among younger generations and help address the growing workforce shortage. There is an anticipated shortfall of nearly 2 million cybersecurity professionals by 2022, according to a Global Information Security Workforce study. Barlow and experts working with C-TOC also hope to address the skills shortage by helping upskill current professionals in cybersecurity.
The IBM C-TOC was revealed in October, and recently visited the National Mall in Washington, D.C., where it provided cybersecurity awareness training to congressional staff and other public officials. It is modeled after Tactical Operations Centers used by the military and incident command posts used by first responders.
The mobile facility provides a gesture-controlled cybersecurity "watch floor," data center and conference facilities that can accommodate two dozen operators, analysts and incident command center staff. The facility can be deployed in a variety of environments, with self-sustaining power, satellite and cellular communications, providing a sterile and resilient network for investigation and response as well as a state-of-the-art platform for cybersecurity training.
RIT is nationally recognized, having been designated as a National Center of Academic Excellence in Information Assurance Education and a National Center of Academic Excellence in Cyber Defense Research by the National Security Agency and the Department of Homeland Security. In 2012, RIT broke the mold of traditional cybersecurity education by creating the first academic department devoted solely to computing security.
To read more about the IBM Security Operations Center, go to the IBM News Room. For more information on the Collegiate Penetration Testing Competition, go to nationalCPTC.org.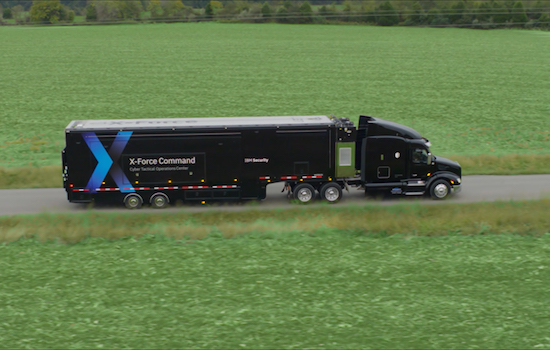 Video
Topics