NSF grant awarded to help RIT research diabetes in Samoa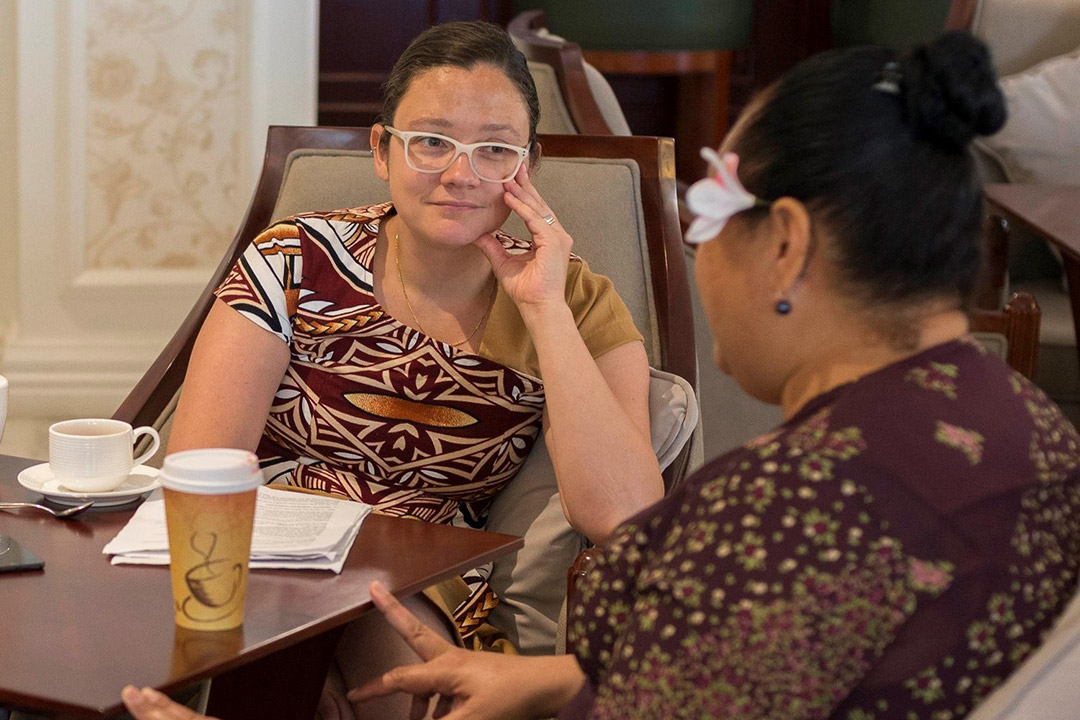 A Rochester Institute of Technology anthropologist will be traveling to the South Pacific independent nation of Samoa to study how Samoan people make decisions about how to treat diabetes.
The study is being funded by a grant of just under $90,000 from the National Science Foundation.
Jessica Hardin, an assistant professor of anthropology, said her interest in the topic began more than 10 years ago, when she traveled in the South Pacific.
"I was struck by the differences between American Samoa and the independent nation of Samoa with obesity and diabetes, and did my dissertation research focusing on how people managed diabetes through religious practices," she said. "People there are moving away from living a sustenance diet, buying processed foods, high in sugar and salt, and eating fatty meats that we don't even see in the U.S. Fishing is becoming climactically more difficult and with a more white- and blue-collar economy, people have jobs and don't have the same kind of time to work the land."
Hardin said diabetes is a leading cause of death, with complications that often begin with mundane symptoms that rapidly develop into dramatic, life-changing events. One common complication is neuropathy, nerve death that can leave numbness in feet and hands, which can lead to lower limb amputations.
"In Samoa, where people usually wear flip-flops, they are more at risk of developing a cut on their foot and may not feel it," she said. "Often times, it gets infected and can cause sepsis and can force diabetic amputation. So a mundane thing like a sore on their foot can turn into something that needs to be amputated."
Hardin's project will follow the choices people make during these short periods focusing on cultural ideas about time: the expectations that people have about how long symptoms take to resolve or medication takes to work shape the kinds of medical decisions people make.
"When you get a cold, you have a sense of time, knowing how long until it resolves. If it continues after that, that's when you go get some care," she said. She will examine how these ideas impact long-term health outcomes.
"We can see around the world that eating less and exercising more is not changing our global weight or complications related to cardio metabolic disorders, so what we're doing isn't working," she said. Her work aims to understand what alternative factors might influence rates of diabetes and related disorders that are outside of diet- and exercise-focused prevention messages.
Hardin plans to spend about 12 months in Samoa over a three-year period, being embedded in the community, making observations in clinics, and interviewing physicians, nurses, and patients. She will begin once international travel is safe and again allowed. RIT students will help with preparation and analysis, and could also help with fieldwork in Samoa if additional funds are acquired.
Before coming to RIT, she did field work and research for a forthcoming book which looks at urban women's experiences with changing foodways and their ideas about how their bodies have changed as a result. The research is comparative, bringing together cases in Samoa, Japan, Paraguay, and rural Georgia in the United States.
Topics