Political science student earns internship with U.S. Rep. Joseph Morelle
Kaitlin Sommer's internship is a step toward her goals of advocacy and change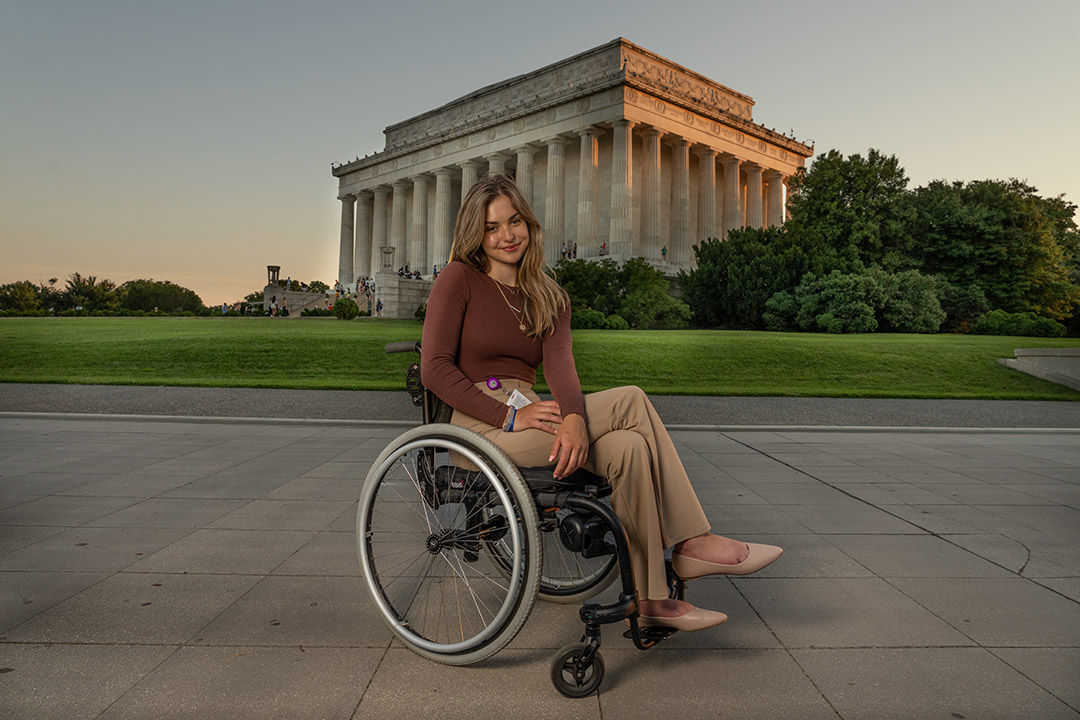 This summer has taken third-year political science student Kaitlin Sommer from her hometown of Rochester, N.Y., to Washington, D.C. She has earned an internship working for U.S. Rep. Joseph Morelle, who represents New York's 25th congressional district. Sommer, who is in the Honors Program, is the inaugural beneficiary of the Kristine and John Simmons Public Policy Scholar Internship Fund, which helps College of Liberal Arts students offset the expense of internships.
What kind of work are you doing at your internship?
I have been really fortunate to experience many different things at my internship. I do the typical intern things such as answer phones, run errands, and respond to emails. The internship with Congressman Morelle's office is unique, though, because I have been able to work with the legislative assistants a lot with their various projects. I have been working with them on research and writing briefings, and I have even been able to attend meetings with the Congressman.
What got you interested in working in government?
I got interested in working in government through a lot of personal experiences. I was born with a spinal cord injury which has led me to use a wheelchair for more independence. Additionally, my parents are Deaf, and I am fluent in ASL. These experiences have led me to become a natural advocate and want to make change. 
How have your academic studies influenced your current work?
I have gotten a chance to see government through an academic lens and now through a fully hands-on experience. Taking courses at RIT such as cyberpolitics, international political theory, and cyber security policy and law have allowed me to develop a strong foundational understanding of some of the theories of political science. Having this background when I came to D.C. has helped me understand why things happen the way they do. 
What are your career aspirations?
In the future, my career aspirations are to hopefully go to law school and then do some work in the government or advocacy space. This internship has helped me see the wide range of jobs available in the government and has allowed me to consider which ones I may want to explore some more. Although I have not quite narrowed it down to a specific career aspiration, I am looking forward to doing more internships in the future to help me do so.
Topics