Professor to study K-12 computing education
Adrienne Decker receives $1.19 million to study long-term effects of pre-college computing activities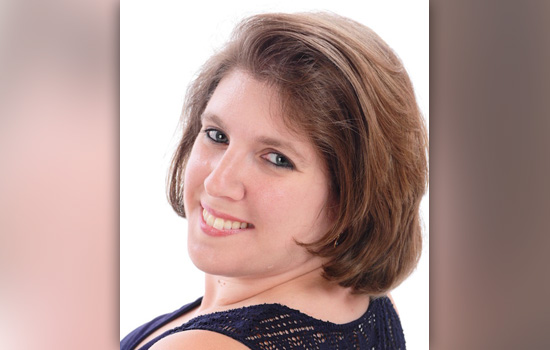 Researchers from Rochester Institute of Technology and Bradley University are finding the best ways to get diverse pre-college students interested in computing as a career.
Adrienne Decker, an assistant professor of interactive games and media at RIT, and Monica McGill, an associate professor of game design at Bradley University, have received a $1.19 million grant from the National Science Foundation to study the long-term impact of computing activities students have engaged in prior to college.
The five-year study will look at the growing number of groups devoted to increasing interest in computing among K-12 students. These governmental, commercial and not-for-profit programs—including code.org, Black Girls Code and university-led summer programs—are fueled by the nation's critical need for more technology workers with computing skills.
"To increase the number of skilled tech workers, we need to have effective practices for engaging students, as well as piquing and holding their interest so that they pursue it as a career," said McGill.
"Seeing the explosion of these organizations, the questions we naturally asked were, 'Does this work and what parts are working best?'" said Decker. "There is little to no longitudinal data that exists, so we are setting out to find the answers."
Decker and McGill began by collecting pilot data with an online survey at six universities, including RIT and Bradley University. They asked people if they participated in any of these programs, what they remember and how it impacted them.
Today, the researchers are diving deeper. They are trying to understand the past and current state of affairs of all activities that focus on teaching computer science prior to college.
The NSF project, titled "Collaborative Research: Establishing and Propagating a Model for Evaluating the Long Term Impact of Pre-College Computing Activities," will show how investments in these pre-college computing activities are paying off. The researchers hope to identify best practices for long-term success with the programs and disseminate that information to other educational researchers.
"Best practices could include making sure the program schedules an hour of outdoor activity during the day or perhaps that students have an assignment to complete at home," said Decker. "We don't know what we'll find, but we want those key pieces so that students come away with an appreciation for computing and how it fits into their lives."
Through the project, researchers will also create the tools necessary to track the long-term success of these activities.
"One of these tools, for example, will be a repository to aid researchers in reviewing what types activities have been previously implemented and what their outcomes were," said McGill. "Another tool we aim to create is a repository for researchers and practitioners to enter their own data, so we can track this data collectively."
The pair says that a significant part of the project will focus on the demographics of the learners, because often what works for one set of learners may not work for another. The project will analyze data based on gender and ethnicity, in hopes of better promoting computing among underrepresented groups.
"It's important that young people are not just consumers of technology, but also creators of technology," said Decker. "We don't want everyone to become a programmer, but they do need to understand how to use these tools and push technology further in their chosen field."
Decker is an assistant professor in the School of Interactive Games and Media (IGM) in RIT's B. Thomas Golisano College of Computing and Information Sciences.
To learn more about Decker and McGill's work, go to the NSF abstract website.
Topics