June 7, 2019
by Hayley Foran
Professor's new sculpture stands tall in heart of Fairport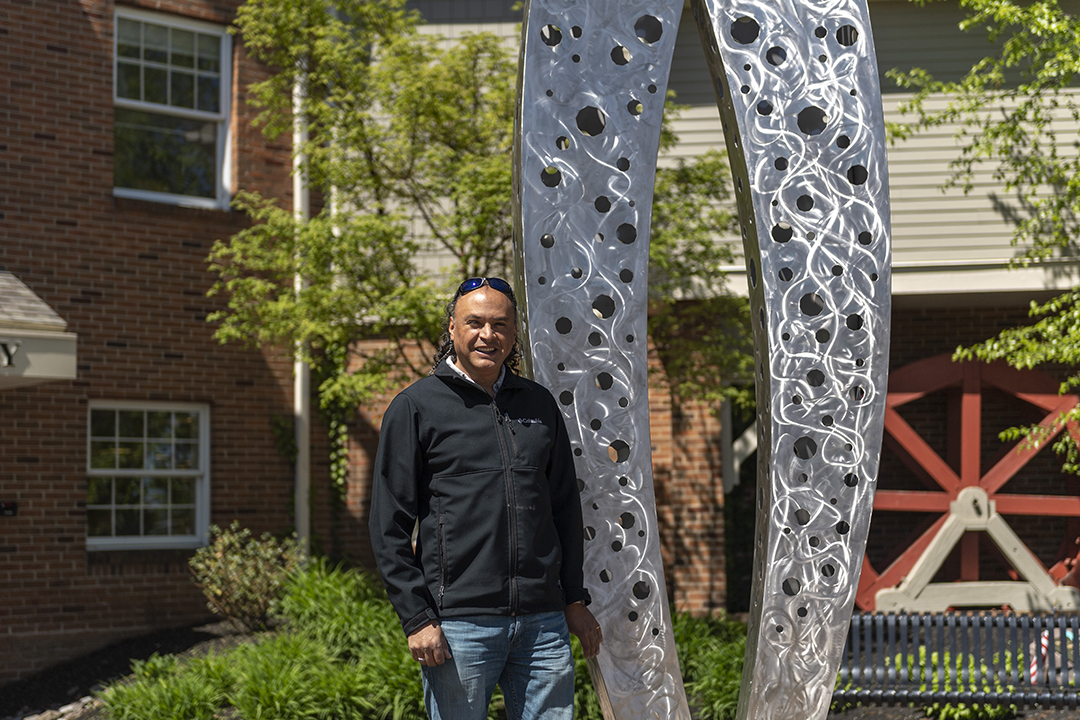 This year's Fairport Canal Days festival featured a special unveiling of a sculpture by one of RIT College of Art and Design's own, Carlos Caballero-Perez, professor of metals and jewelry design. 
He was selected by the Fairport Public Arts Committee to design and install a sculpture for display in the Village of Fairport's Kennelly Park, outside the public library. The piece, which Caballero-Perez has coined "Connection," was installed on May 21 and officially revealed on June 1 during Fairport Canal Days. 
Caballero-Perez, also the graduate director of RIT's School for American Crafts, proposed his piece to the Fairport Public Arts Committee after researching the history of Fairport, N.Y. He then developed an interest in creating a work with what he learned about the area in mind. 
"I like to design sculpture specific to a place," Caballero-Perez said. "I enjoy the idea of seeing a location, learning about its history and creating something that enhances a space while connecting it to its past. As I thought about the location of this work, about Fairport and the rich history of the (Erie Canal), it only made sense to create a piece that reflects that history.
"'Connection,' is both aesthetically beautiful and symbolic of Fairport's history and its beauty today as a town and village with a rich history in Monroe County."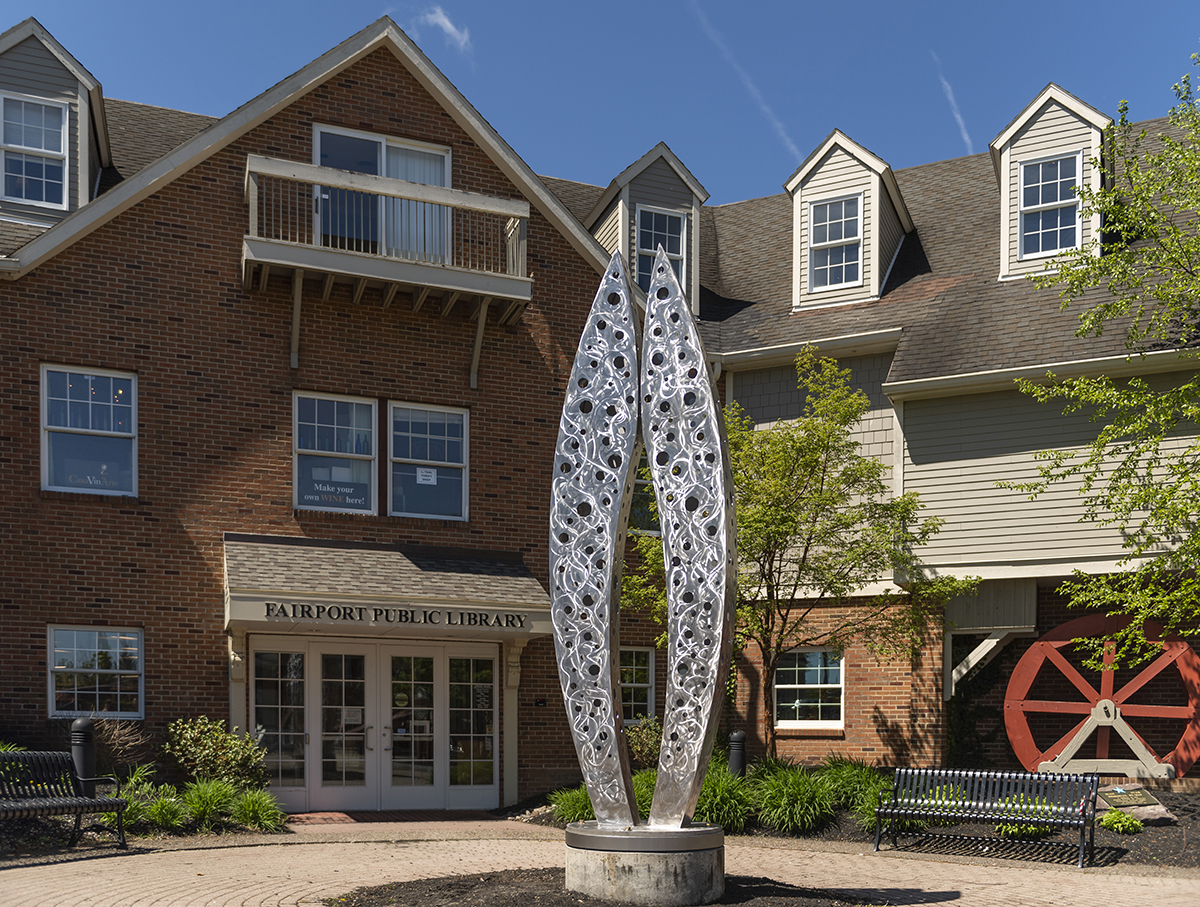 The sculpture was created from steel, Caballero-Perez's preferred medium as it weathers well and is appealing to the eye, he said. He was also drawn to the "tie of history to a material that has a present and future feel to it." 
"I wanted the shape to fit with the canal, the canal bridge and the idea of flow," Caballero-Perez said. "The octagon holes are both aesthetically pleasing, but also allow for light to shinethrough." 
The sculpture, standing just under 12 feet high, is infused with lights that allow it to glow warmly on the canal's edge. It was commissioned by the Fairport Perinton Merchants Association.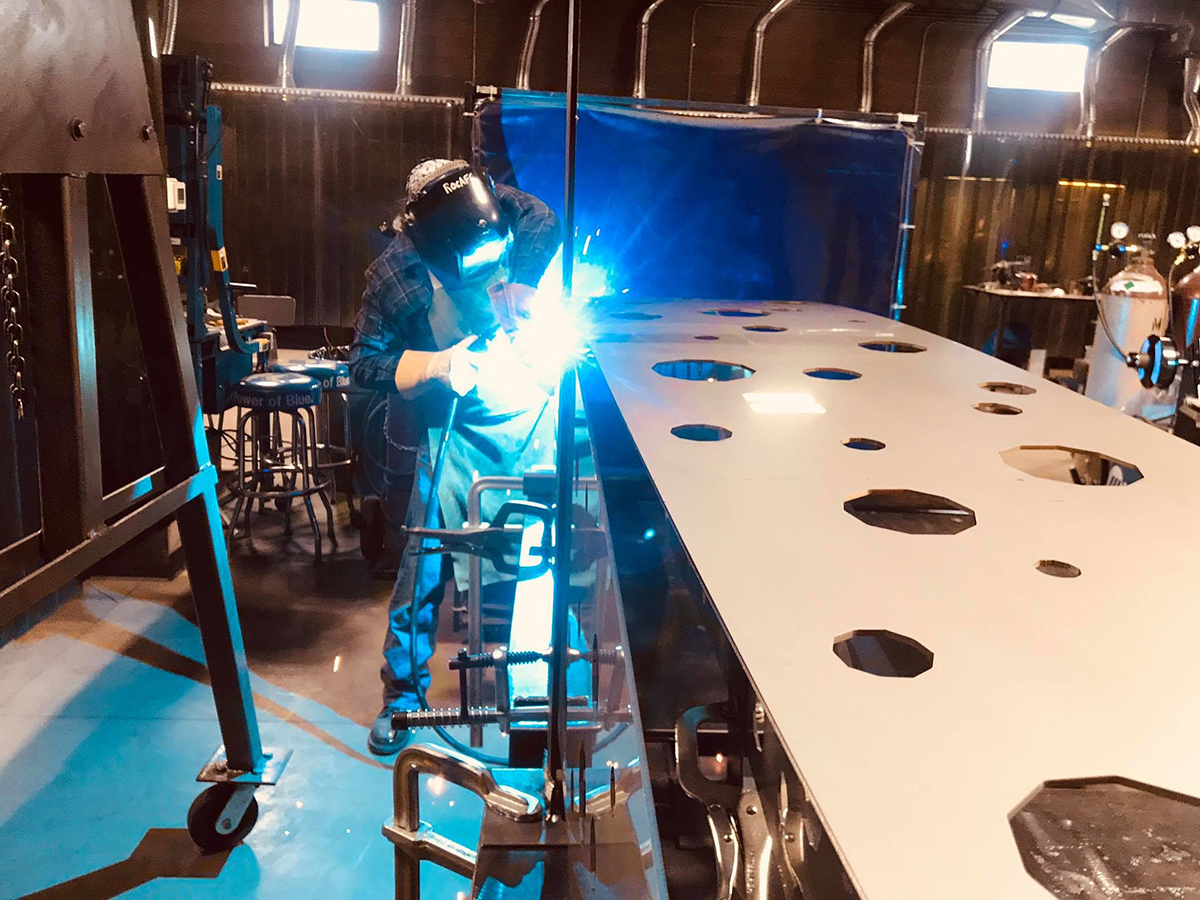 "Connection" will live in Kennelly Park for about two years, Caballero-Perez said, before it is moved to its permanent location along the Erie Canal. The sculpture will be the first commission of several planned for the canal's Fairport Public Art Trail — a project sponsored by the Fairport Public Arts Committee.
"The value to me is how the community connects to the piece after it is installed," Caballero-Perez said. "It becomes part of the community. The piece connects people to art, the art to history and the fact that the canal itself is connected East to West, allowing the flow of goods, people and ideas."
Caballero-Perez has been a faculty member at RIT for 18 years and also earned his BFA and MFA in metals and jewelry design at RIT. In addition to being a professor who teaches and lectures nationally and internationally, Caballero-Perez maintains a studio where he creates highly detailed and elegant jewelry and sculpture that reflects a technological sensibility melded with natural forms.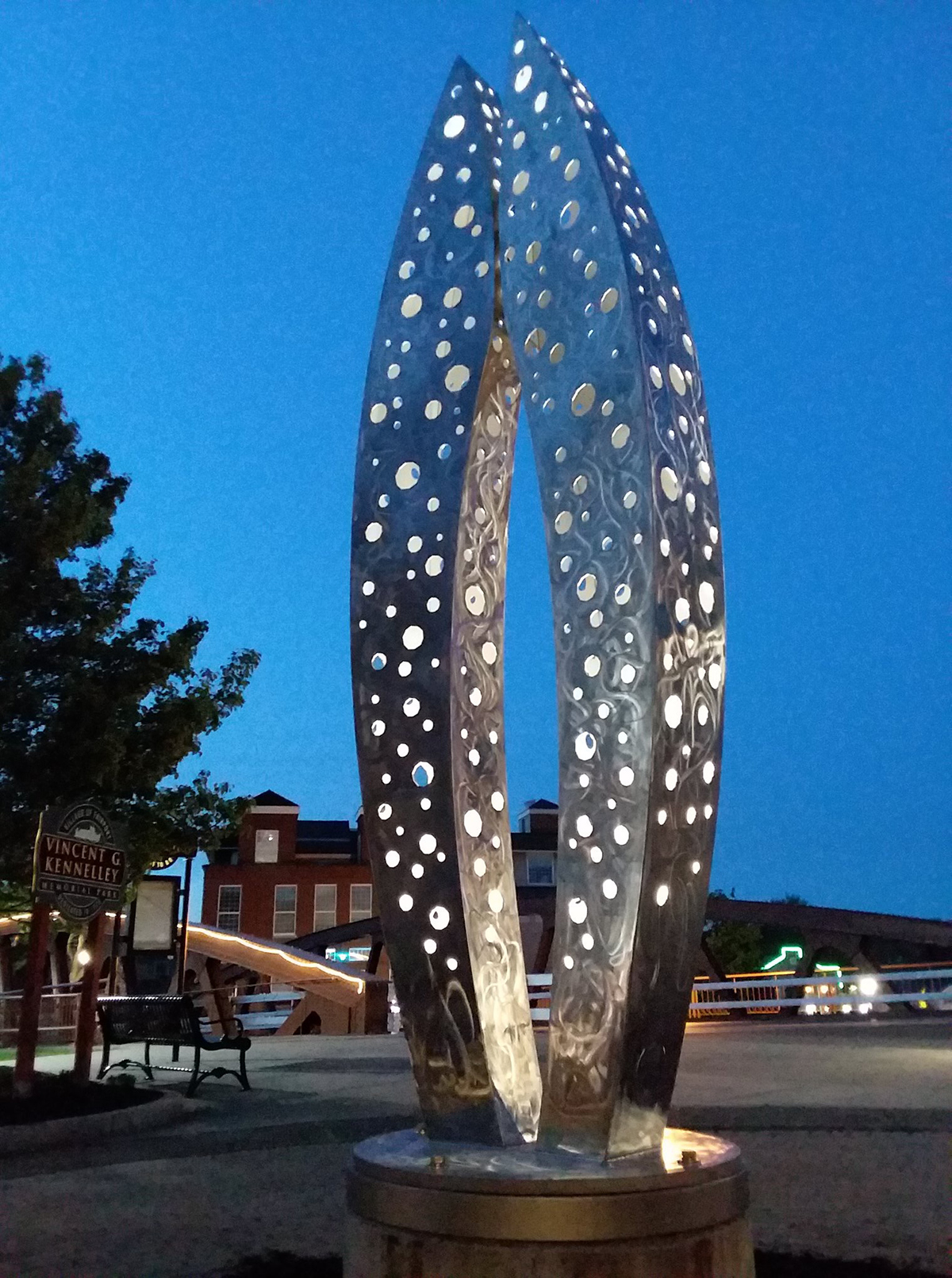 Topics