Recent graduate blends photography with 3D design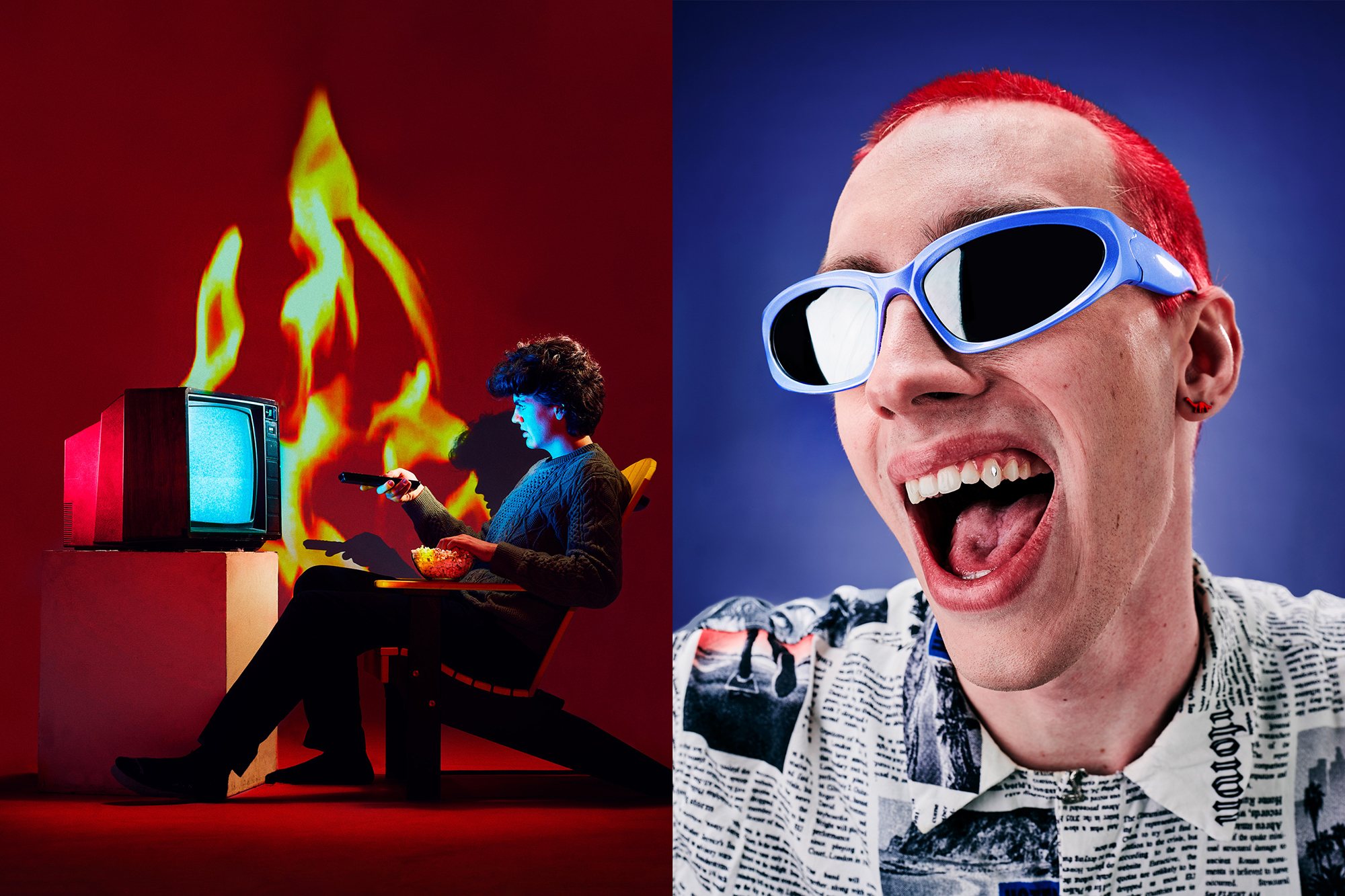 In her photographic work, Jordyn Katz '23 (photographic and imaging arts BFA - visual media option) aims to bridge the gap between reality and fantasy. 
She is greatly inspired by the idea of transhumanism, a philosophical way of thinking that emphasizes a blend of current and emerging technologies to improve the human condition. 
"My work is very surreal and tries to play this line of the digital world that we're starting to accept while still being relatable," said Katz, a New York City native.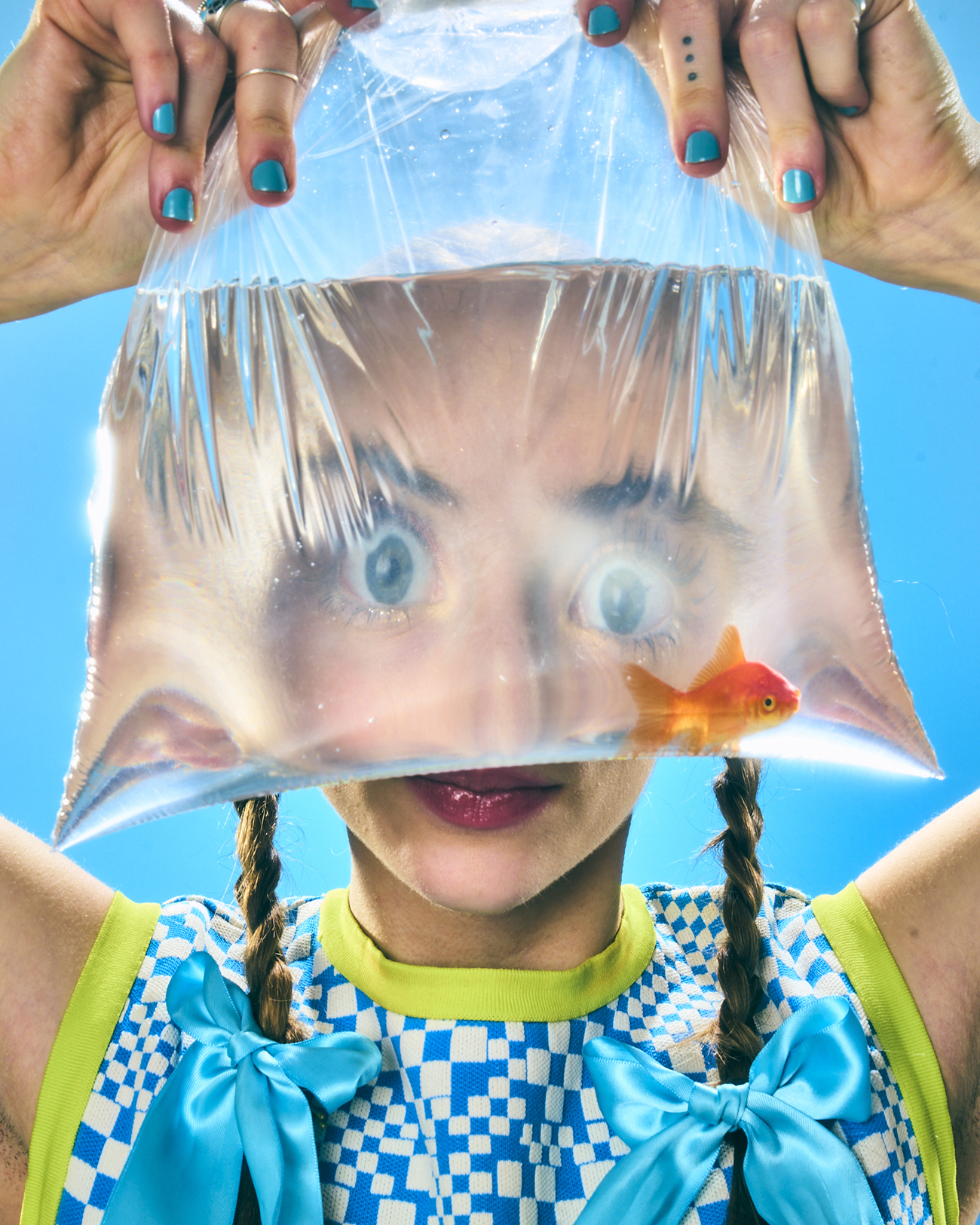 As a photographer, Katz seamlessly executes her ideas thanks to a surprising companion skill set. She is also a 3D artist, virtually creating props and compelling environments to pair with human subjects, resulting in strikingly rich visuals. 
Taking the time to become conversant with 3D design software in an effort to marry digital art with photography isn't the typical path for a photographer. But it has been enriching and rewarding for Katz. She took three 3D digital design classes at RIT, providing a baseline knowledge that has elevated the possibilities of each project.
Growing up in Manhattan, Katz never had a need for a car. That is also the impetus for the interest in 3D design. When she enrolled at RIT, since location photography was difficult with no personal transportation, she took matters into her own hands.
"Something I wanted to photograph was not always photographable," Katz said. "So I said, 'I just need to create it,' and I took a 3D class."
Katz' initiative made a potentially restricting situation limitless. 
"It's opened doors up and allowed for more worlds," she said of incorporating 3D design into her photo work. "I can create whatever I want."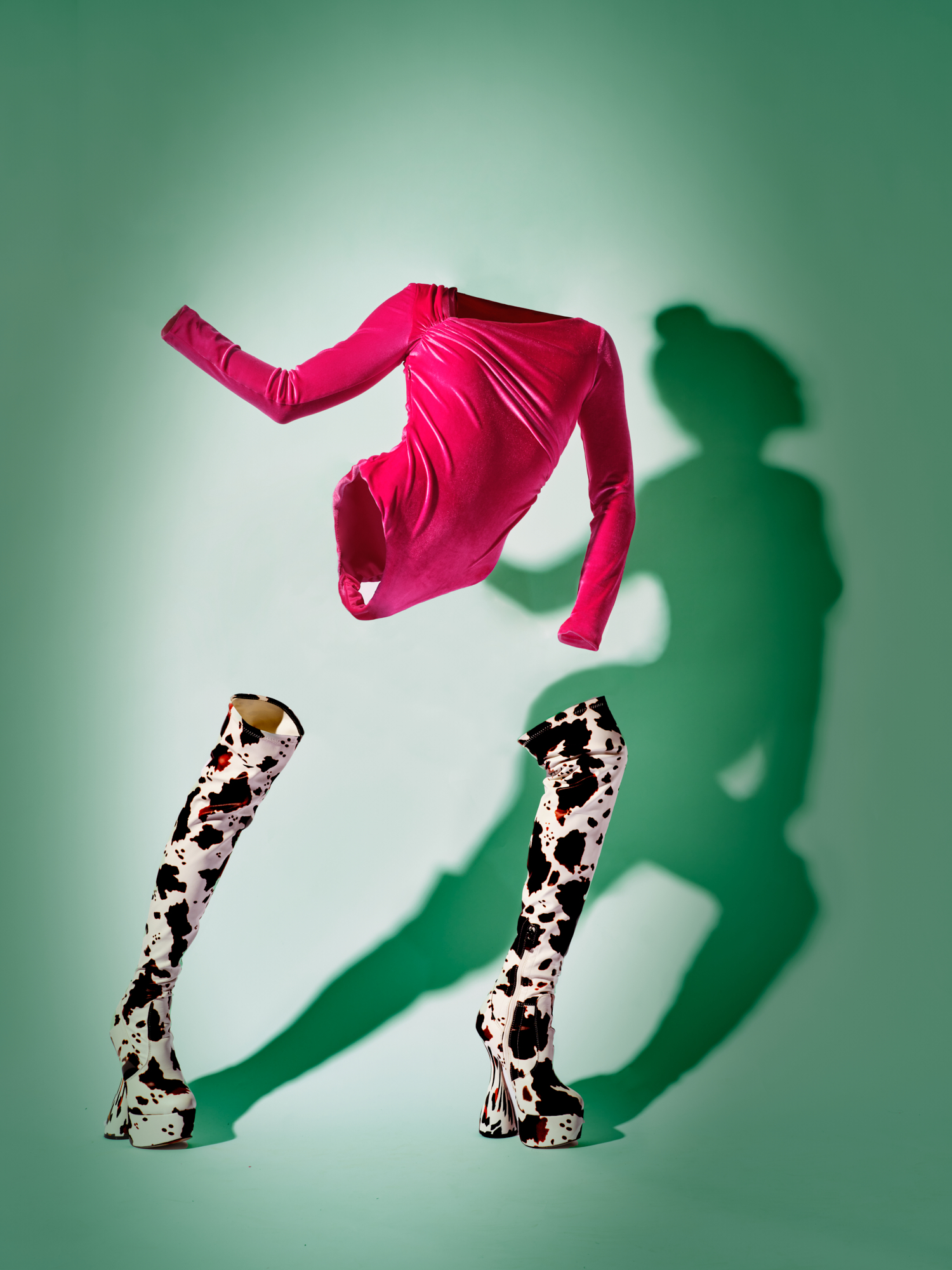 Jordyn Katz '23
Since graduating in May, Katz launched her freelance photography career in NYC. There, she is assisting photographers on set and taking on retouching work and 3D projects to build a network and form building blocks for her own shooting career.
As an RIT student, Katz got a taste of working with a global brand. 
After meeting with Adidas through Creative Industry Days, RIT's series of events that connects students with industry professionals, Katz was offered an opportunity to work on a project for the athletic apparel giant's brand expression team.
Katz was given full autonomy to photograph a pair of Adidas products — athletic pants and high-performance running sneakers — and put her creative spin on a series of graphics for potential use on storefronts, websites and social media.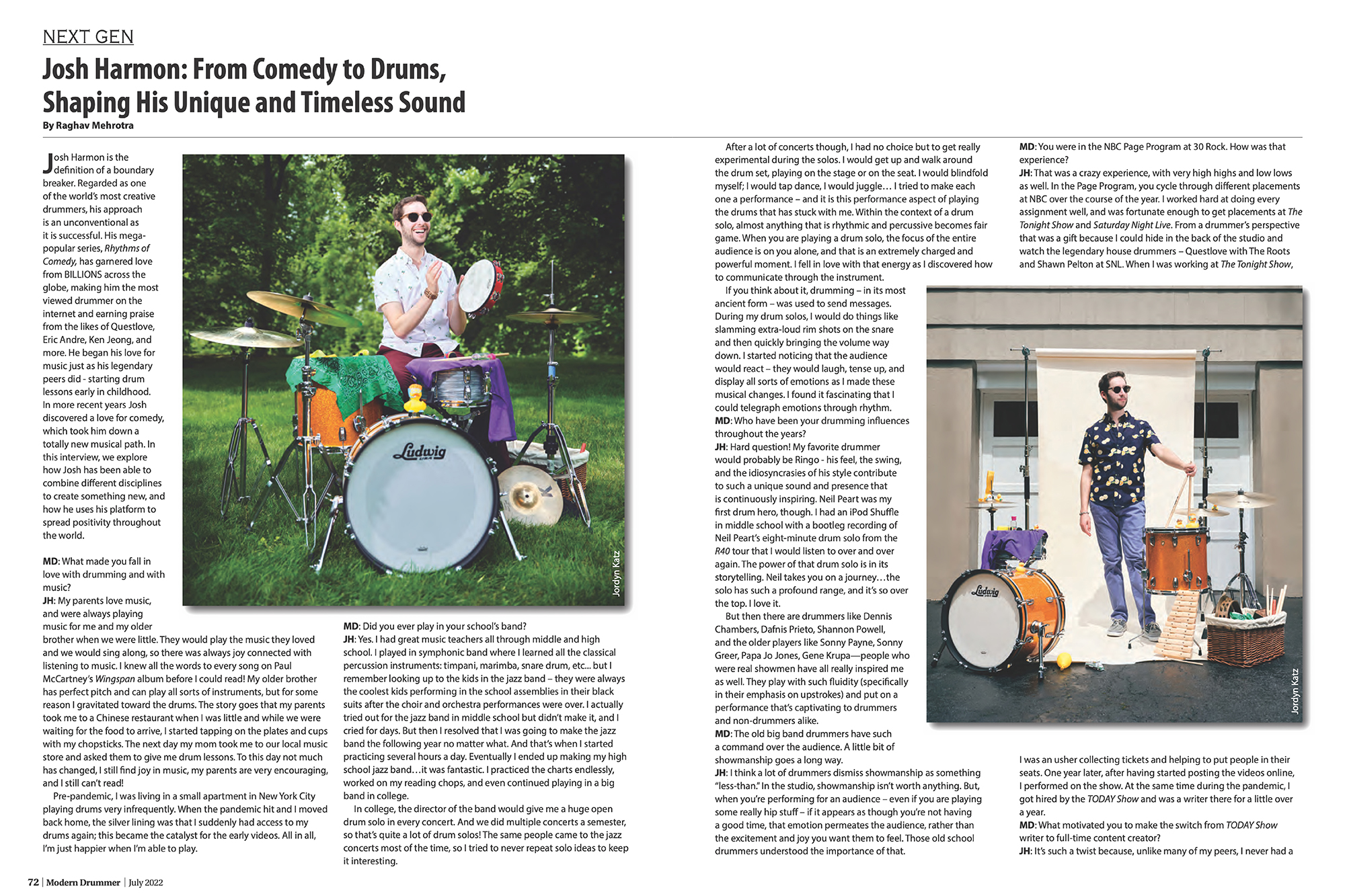 Photos by Jordyn Katz '23
Throughout her time at RIT, Katz also worked as a photography intern for Paul Aresu Photography and assistant photographer for Tom Powell Imaging, a high-end art reproduction studio. The opportunities afforded her invaluable experiences, like photographing artwork by Andy Warhol and taking portraits of drummer and social media star Josh Harmon for Modern Drummer magazine. Katz's work was also selected to be featured in Communication Arts magazine's spring 2023 issue, which held an exclusive showcase of work by 15 student artists.
In addition to her studies in visual media — an integration of photography, media design and business — Katz minored in digital business as she set her sights on an entrepreneurial path.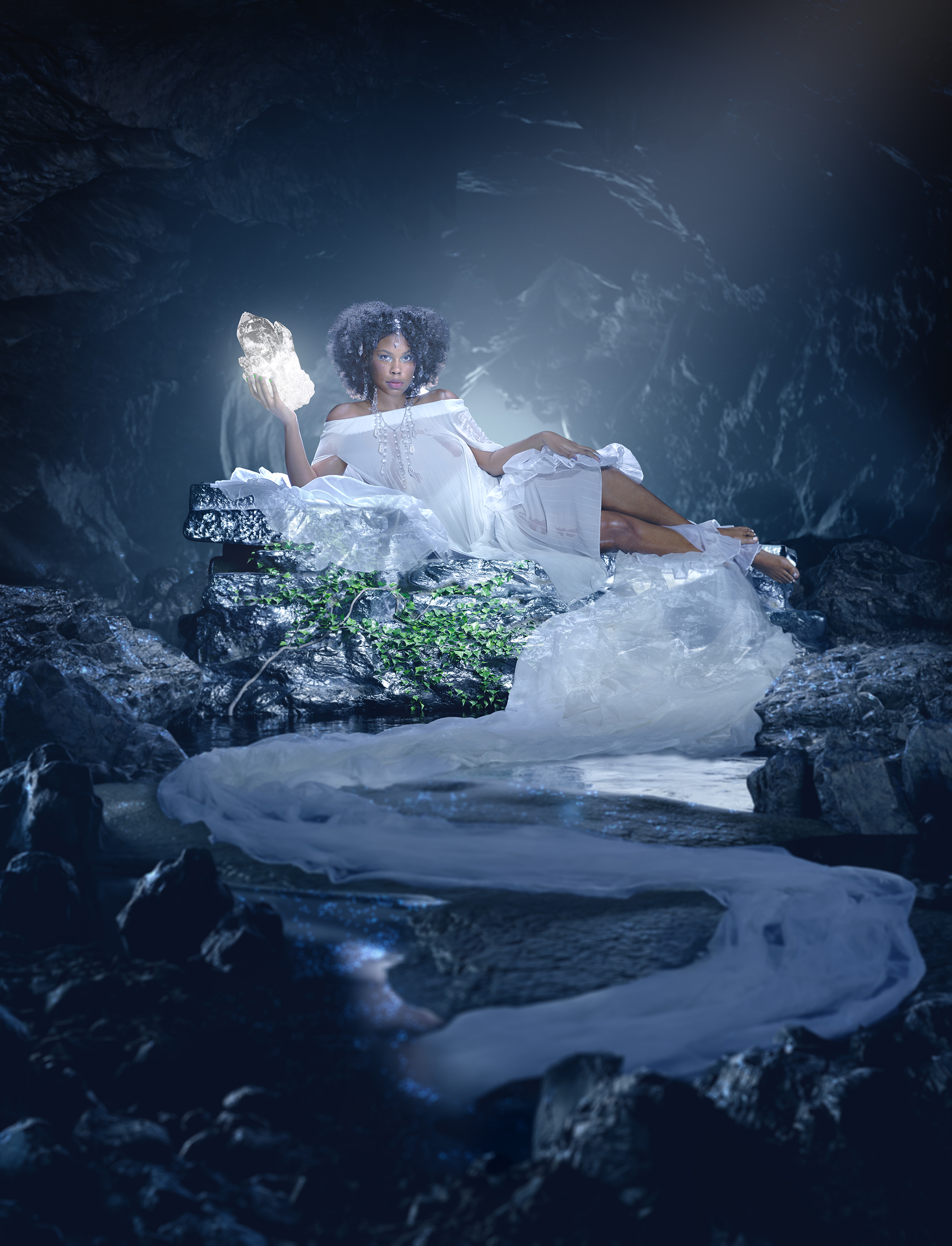 Kendall Dirks, Massimo Greco and Jordyn Katz
"It allowed for the most freedom in my schedule so I could pursue different aspects I'm interested in," Katz said about visual media. 
During her four years at RIT, Katz said she benefitted from her professors' photography acumen as well as their industry ties. 
"My professors were so amazing and supportive," Katz said. "All my preliminary connections were through my professors. I just had a meeting with Atlantic Records, and that was through a professor. They're ready to vouch for you. I think RIT has so many resources. If you know what you're looking for, you just need to figure out who to ask, and it's going to be there. You have to advocate for yourself and it will manifest itself."