Research evaluates water-damaged inkjet prints
Research to evaluate effects of freezing and freeze drying on water damage to inkjet prints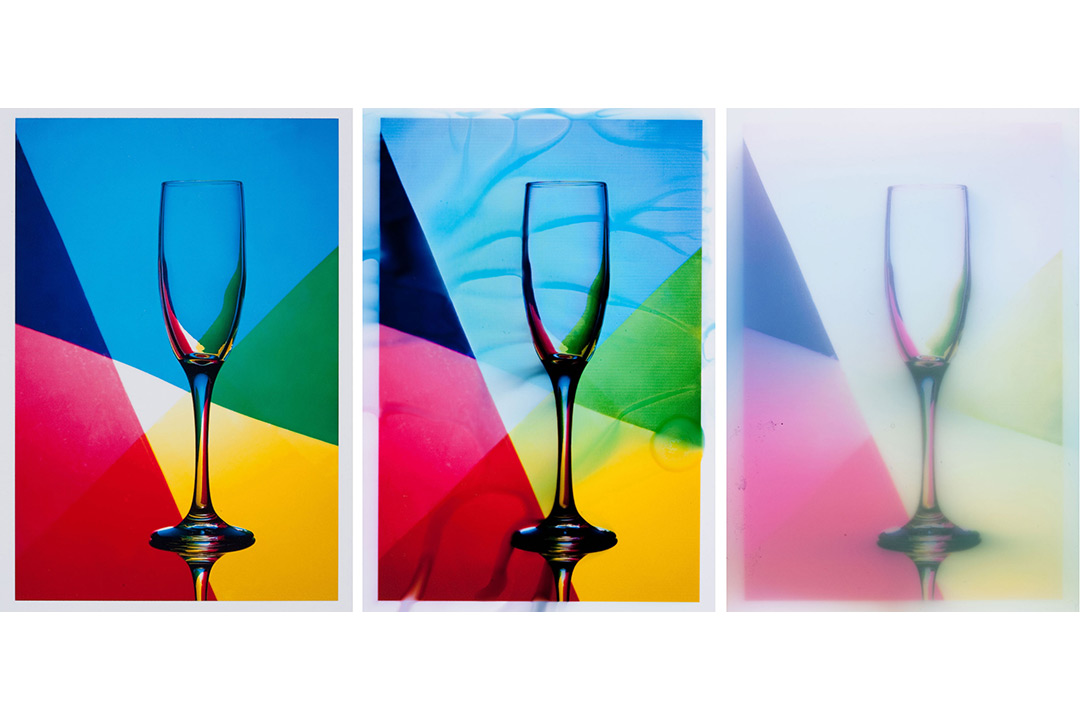 The Image Permanence Institute (IPI) at Rochester Institute of Technology has received  a National Leadership Grant award from the Institute of Museum and Library Services for a research project aimed at the recovery of inkjet collections affected by water disasters.
The three-year, $453,054 project, titled "Evaluating the Potential for Freezing and Freeze Drying to Improve Water Emergency Outcomes for Inkjet Prints," will determine if freezing and freeze drying are safe and effective for the recovery of modern museum inkjet print collections affected by water emergencies.
According to the U.S. Environmental Protection Agency's 2015 Report on the Environment, significant areas of the United States are experiencing growth in the volume of significant precipitation events, and their intensity will likely increase—a trend that has been seen in many areas of the country.
The 2009 U.S. Global Change Research Program report, Global Climate Change Impacts in the United States, stated that the destructive energy of Atlantic hurricanes will only rise, leading to an increase in overall rainfall and storm surge destruction. In the last decade alone, devastation has been wrought by hurricanes Irene, Sandy, Matthew, and more recently Florence, Harvey, Irma and Maria. In addition to weather-related events, a variety of other water emergencies, both large and small, that can adversely affect cultural heritage collections range from burst water pipes, leaking roofs and small spills to spray during fire suppression.
When coping with large quantities of water-damaged photographic materials—particularly in situations of limited space and personnel during which immediate air drying is not possible—freezing protects objects from improper drying until they can be responded to properly. While this approach has been found to be a known, viable approach for the recovery of traditional photographic prints, this IPI research project will determine whether it also is appropriate for inkjet prints.
"Each of these emergencies has the potential to damage or destroy collection objects," said Daniel M. Burge, a senior research scientist at IPI, an academic research center in RIT's College of Art and Design. "Of course, the first action item for all institutions is to take steps to prevent wetting of their inkjet print collections, but disasters can and will still happen, and salvage skills to ensure the greatest chance of recovery are absolutely necessary."
This research follows two earlier IMLS-funded projects that included study of water emergency risks for inkjet prints. A 2007 project, "Evaluations of the Effects of Housing, Handling, and Flood on Modern Digital Prints," found that inkjet response to water is highly diverse due to the range of inks and papers available. Colors can bleed, paper coatings can dissolve or crack and papers themselves can stain and cockle.
A 2013 project, "Disaster Preparedness, Response, and Recovery for Inkjet Printed Materials in Museum Collections," examined a wider array of water-emergency scenarios, including immersion time, water quality and partial wetting. A primary finding was that damage is highly time dependent.
"Despite the significant advances in our understanding of how inkjet prints respond to all kinds of water emergencies and the development of basic techniques to air-dry the materials, many new questions arose that need to be addressed to complete our development of best practices for inkjet collection water emergency salvage," Burge said.
"What we do not yet know and what this research intends to answer is whether freezing is ultimately safe for inkjet prints," he added. "The freezing of wet inkjet prints could exacerbate some types of damage even while mitigating others."
Freezing, for example, could destroy the very fragile coatings on inkjet papers that receive and hold the inks, he noted. These coatings already are recognized to be sensitive to forces of damage beyond just water, including light, pollution, low relative humidity conditions and handling.
"It will be important to quantify the risks of freezing and be assured that it will not cause serious problems above and beyond those of air drying," Burge concluded.
IMLS received 62 applications this year requesting $26,098,725. Of these, 13 projects, including IPI's, were selected to receive funding totaling $5,187,402.
About the Image Permanence Institute
The Image Permanence Institute (IPI) is an academic research center in the College of Art and Design dedicated to supporting the preservation of cultural heritage collections in libraries, archives and museums around the world. IPI achieves this mission by maintaining an active preservation research program that informs and advances professional-level education and training activities, publications, consulting services and the development of practical preservation resources and tools.
About the Institute of Museum and Library Services
The Institute of Museum and Library Services (IMLS) is the primary source of federal support for the nation's libraries and museums. IMLS advances, supports and empowers America's museums, libraries and related organizations through grantmaking, research and policy development. The organization's vision is a nation where museums and libraries work together to transform the lives of individuals and communities. To learn more, go to www.imls.gov.