March 16, 2022
by Susan Murad
RIT and NTID receive federal funding appropriation from 2022 Omnibus budget
Senate Majority Leader Chuck Schumer announced funding at Rochester event March 14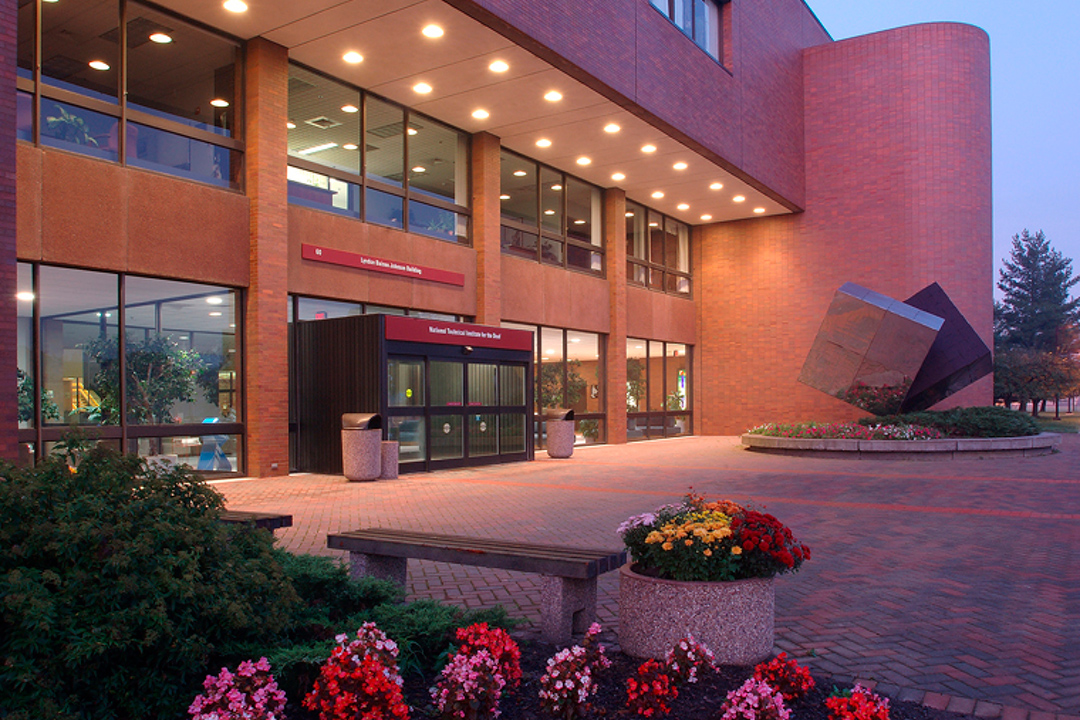 Senate Majority Leader Chuck Schumer announced fiscal year 2022 funding he secured that will revitalize Rochester and the Finger Lakes region. Sen. Schumer highlighted significant funding in the amount of $88.5 million that Rochester Institute of Technology's National Technical Institute for the Deaf received in the fiscal year 2022 appropriations bill, a $7 million increase over fiscal year 2021, with $3 million of that increase going toward NTID's Regional STEM Center efforts.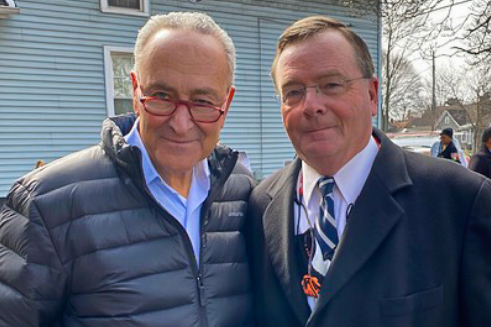 "I was able to thank Sen. Schumer and Congressman Joe Morelle personally for their tireless advocacy on our behalf each and every year," said Gerry Buckley, NTID president and RIT vice president and dean. "NTID is so fortunate to have them in our corner, as well as Sen. Kirsten Gillibrand, who visited our campus last August to fight for our fiscal year '22 funding request."
With the increase in funding, NTID plans to move forward on two major projects:
Formalize and expand the national hub of innovation for deaf and hard-of-hearing biomedical scientists and health care professionals. In partnership with University of Rochester and Rochester Regional Health, NTID will enhance access for deaf and hard-of-hearing students to these fields and provide a summer research institute, a pre-career training pipeline for deaf and hard-of-hearing scientists, mentoring programs, a postdoc-to-faculty program, and guidance and education for other biomedical research institutions and medical schools on best practices for the development and training of deaf and hard-of-hearing scientists and health professionals.
Establish a Center for Cybersecurity Training for deaf and hard-of-hearing individuals to acquire short-term certificates, associate degrees and baccalaureate degrees. This center will combine NTID's expertise in teaching deaf and hard-of-hearing learners and providing superior access services with RIT's ESL Global Cybersecurity Institute's state-of-the-art resources and experienced faculty.
"This funding is good news at a time when we all can use some," Buckley said. "Thanks to the advocacy of Sen. Schumer, Sen. Gillibrand, and Rep. Morelle, Congress continues to recognize the hard work of NTID faculty and staff on behalf of our students, who are facing more challenges than ever. With this investment, we will be able to support our students and provide the degree programs and access services that lead to their graduation and employment, as well as manage our annual inflationary costs and proceed with scheduled equipment upgrades and renovations.
"Every year, I make the case to Congress that NTID is a federal investment that works. Every day, we see that investment working, as we help our students reach their goals."
In addition to the $88.5 million for NTID, Schumer announced $1.5 million for RIT's efforts to work for the U.S. Marine Corps on extending the life of military vehicles and equipment, supporting local jobs.
"We are grateful to Sens. Schumer and Gillibrand, and to Congressman Morelle, for understanding the value of the work being done at NTID and the rest of RIT," said RIT President David Munson. "NTID leads the world in technical education for deaf and hard-of-hearing students, and we believe the innovation hub for biomedical scientists and healthcare professionals and the Center for Cybersecurity Training will provide opportunities for talented deaf and hard-of-hearing young people for years to come."