RIT and NTID student film 'Say Cheese' now screening at Cinemark theaters nationwide
The film received the Coca-Cola Refreshing Films grand prize and will show at more theaters later this year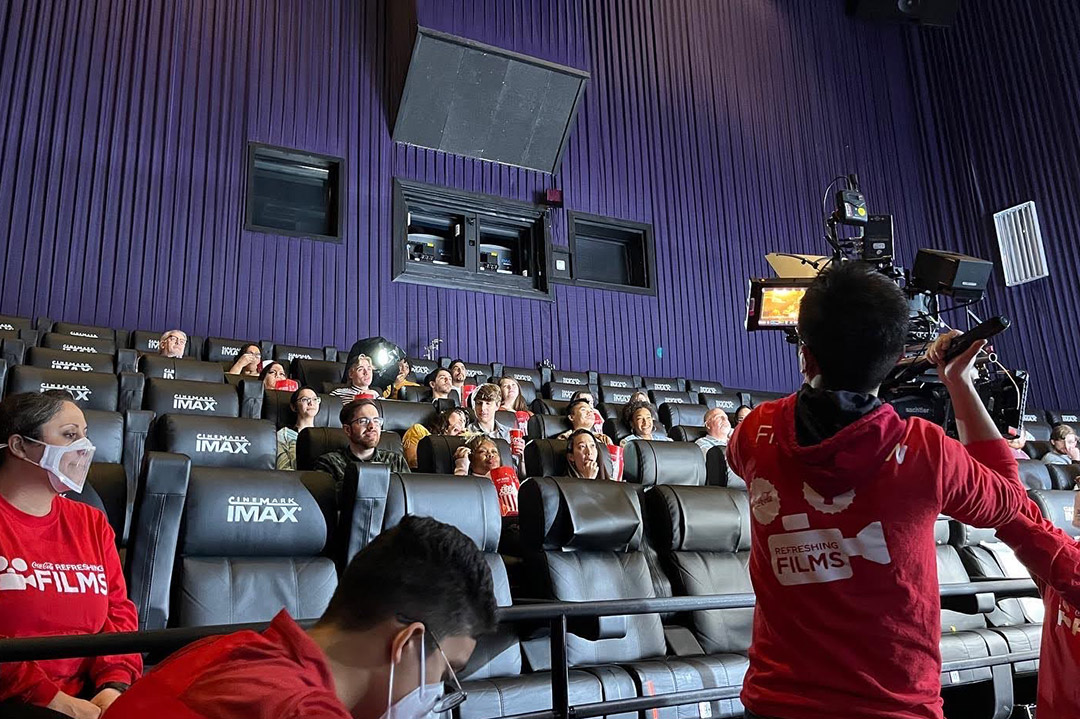 Moviegoers at Cinemark theaters nationwide have seen a commercial produced by students from Rochester Institute of Technology (RIT) and the National Technical Institute for the Deaf (NTID) this summer. Now, it's heading to AMC theaters.
The short film, Say Cheese, was awarded the grand prize in the Coca-Cola Refreshing Films (CCRF) program. One of the perks of winning is having their short film shown in movie theaters nationwide. The film began screening in Cinemark theaters this past July, and now it's showing at AMC theaters through September 8, 2022. Officials at CCRF estimate that, between the showings in both theaters, Say Cheese will reach over 10,000 screens across the US.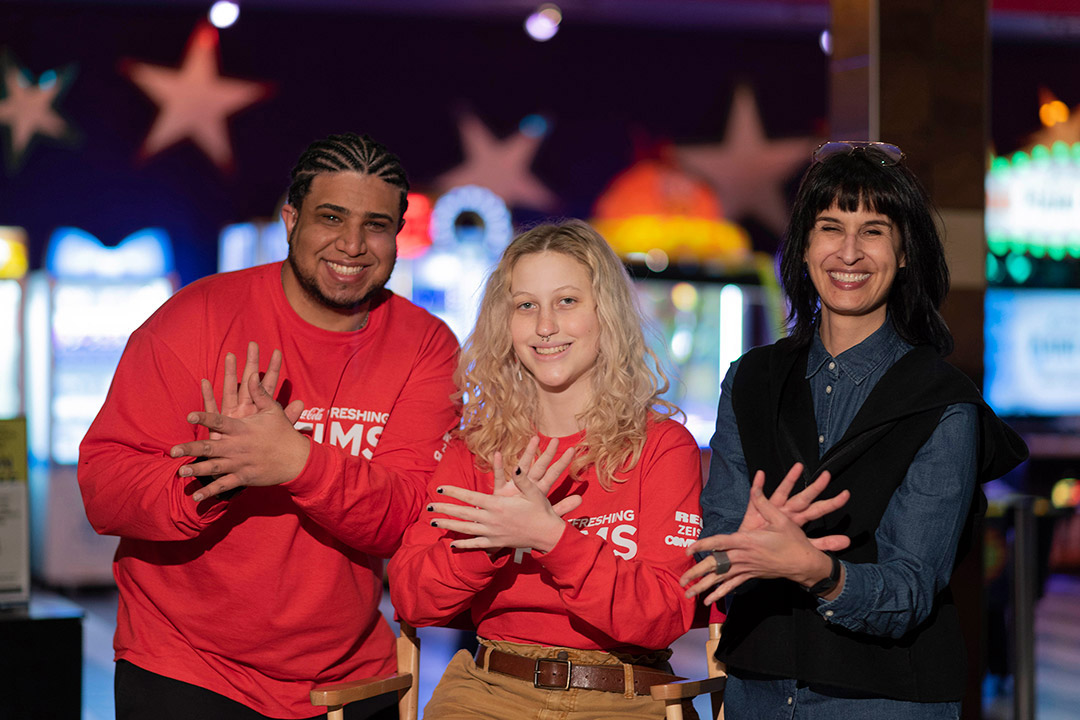 Kashif Ahmed Bin Arif
Anna McClanahan, a second-year film and animation: production option student, and Gabriel Ponte-Fleary, a film and animation MFA student, co-wrote and produced the film. Watching their work on the big screen, with an audience, has reignited the excitement over their win, according to both students.
"Seeing the film in theaters was really amazing because everyone who got to work on it gets to see their hard work on the big screen. It's very surreal," said McClanahan. "I even heard the audience laughing in the theatre while watching it, so it's good to know we were successful."
Say Cheese is partly based on McClanahan's experiences at RIT, including her performances in joint hearing, deaf, and hard-of-hearing productions for NTID's Department of Performing Arts. The commercial portrays a meet-cute story about Chris—a male, hearing college student—attempting to ask his female, deaf classmate named Jessie to the movies. Chris, an American Sign Language novice, clumsily signs a visually similar sequence of words, instead asking her if she wants to go to a "cheese." This wins Jessie over and the two head to the theater for their first date.
To create the film, McClanahan and Ponte-Fleary worked with students, faculty, and staff in RIT's School of Film and Animation and NTID. This cross-cultural collaboration resulted in deaf and hard-of-hearing representation that is authentic and genuine, both in front of the lens and behind the camera.
"Seeing the hard work this awesome crew put into the production of this commercial, seeing the Deaf community represented, and seeing the final product on the big screen, it really gives me goosebumps. I'm so proud of it," said Ponte-Fleary. "There is a lack of representation, or, at least, proper representation, of deaf people in the media. In this film, we wanted to focus on how love is a universal force that can break language barriers, and we wanted to show that any kind of relationship between deaf and hearing individuals is possible."
In addition to the film screening, McClanahan and Ponte-Fleary will also receive a RED KOMODO camera package and a ZEISS lens kit to help jump start their careers as part of their prize.
All the 2022 films can be seen at CocaColaRefreshingFilms.com.  Follow the program on Instagram at @CocaColaRefreshingFilms and find details for the upcoming program.