RIT animation programs receive high national ranking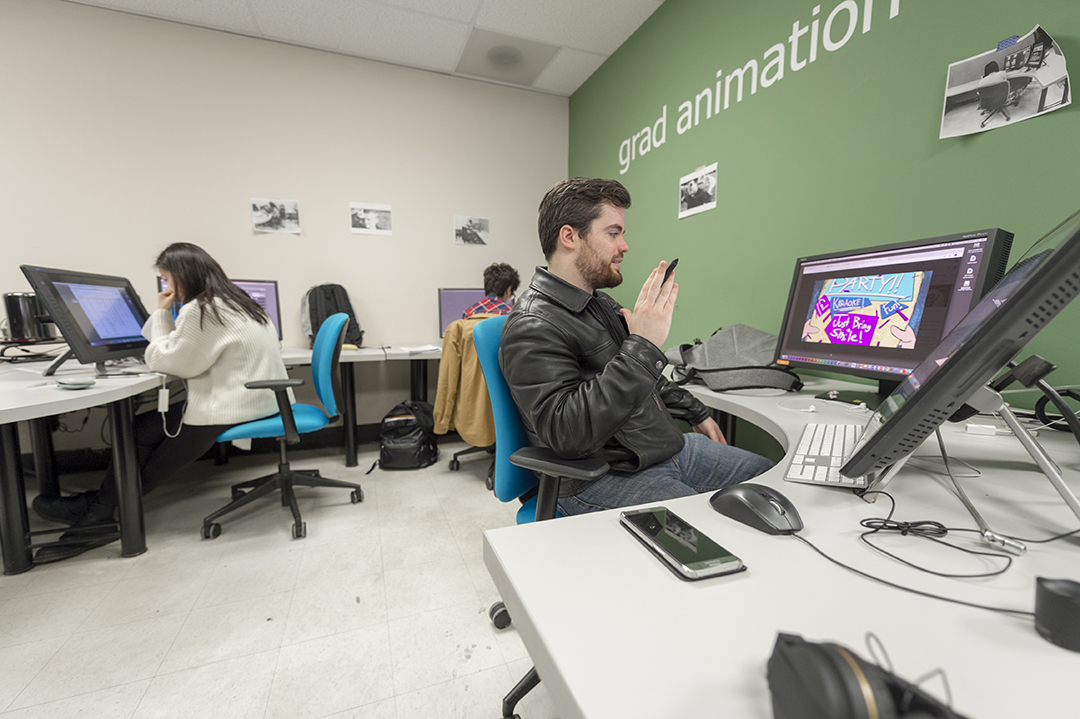 RIT Photo Services
With alumni working at top studios all over, RIT's School of Film and Animation is nationally known for its BFA and MFA animation offerings. 
Animation Career Review, citing those post-graduation placements and a comprehensive curriculum, listed RIT No. 11 nationally in its 2020 animation school rankings. Animation Career Review is a leading online resource of information for aspiring animation and game design professionals. 
RIT offers a BFA in Film and Animation — with an option in Animation — and an MFA in Film and Animation. The strength of both programs were highlighted in the rankings. 
"We are delighted to be ranked so high once again by Animation Career Review," said Tom Gasek, associate professor and MFA in Film and Animation graduate director. "Our MFA in Film and Animation is in demand national and internationally. Our close and supportive community offers so many opportunities to these applicants from every form of animation to experience in film production, with an extensive network of alumni that work around the globe."
Additionally, Animation Career Review ranked RIT the No. 3 animation school in New York State and seventh in the country among schools offering an animation MFA. Since Animation Career Review launched in 2011, RIT's School of Film and Animation has routinely placed in the top 15 of the online resource's national rankings of animation schools. 
For 2020, Animation Career Review credited RIT for its depth of animation offerings (2D, 3D and stop motion), faculty, employment data, graduation rate and value as it relates to tuition.
"This ranking recognizes the track record of success in our program and the dedication of our students, faculty and alumni," said Brian Larson, associate professor and Animation undergraduate program director. "The breadth and depth of our program will only increase with the amazing access our students have to animation techniques, VR and AR, live-action filmmaking, motion picture science and the addition of animation for video games and entertainment art. These factors alone set RIT aside from other schools and provide an extensive immersion in animation."
The work of RIT animation graduates can be seen in major motion pictures, video games, their own independent films and more. Students have gone on to work at prominent companies such as Blue Sky Studios, DreamWorks Animation, Nickelodeon and more. 
Recent alumni highlights include Brittney Lee '06 and David Suroviec '06 — a visual development artist and visual technical director, respectively, at Walt Disney Animation Studios — receiving credits for their work on "Frozen 2." Lee co-designed Anna and Elsa's costumes while Suroviec was one of the film's technical animation supervisors. 
Topics