RIT Certified marks inaugural year of success in workforce and development training
Programs and partnerships pave way for future of professional education and address industry needs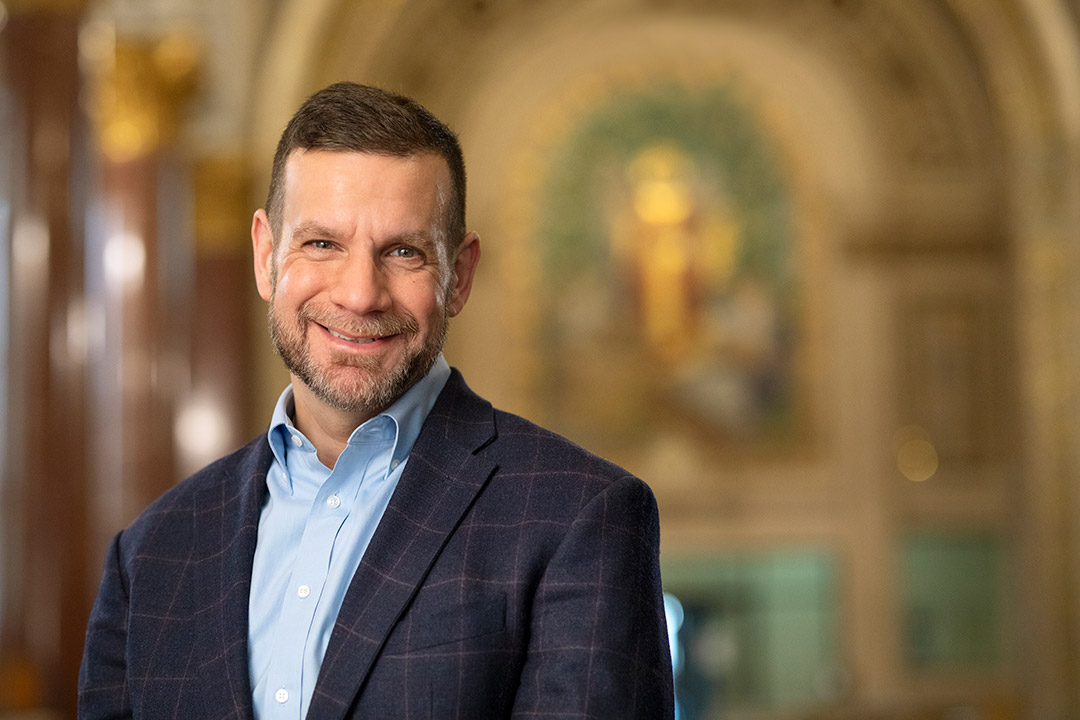 RIT Certified, the university's professional training and workforce development division, is marking a year since the organization's launch last summer.
Dennis Di Lorenzo, executive director, provides an update on RIT Certified's growing number of program offerings and where the future of workforce and professional education is headed.
How would you characterize the year since RIT Certified was established?
It's been a busy year since RIT Certified officially launched last June. We have successfully built the infrastructure to develop opportunities, launch programming, create degree partnerships, source grant funding, attract market share, and begin generating revenue. In addition, we have been working diligently to discover new educational models that will best serve employers' needs to ensure a stronger relationship with industry to validate our work.
What will be RIT Certified's focus in the coming year?
RIT Certified has been externally engaged over the past 12 months—both regionally and nationally—with industry and employer partners to assess the greatest opportunities for scale and funding. The key industries of development and focus over the next 18 months will be advanced manufacturing, healthcare, information technology, construction, cybersecurity, virtual production, and semiconductor production and packaging.
While our portfolio will not be exclusive to these areas, they offer the ability to scale in alignment with RIT's strength in the market. In addition, we have identified emerging fields of practice such as legal technology, e-sports, and i-sport, which have great potential for us to lead the market in training.
Additionally, we have built a significant pipeline of employer partners who will inform, co-create, and consume RIT Certified training. The feedback from employers we have engaged remains positive because our approach to development of training starts with analysis and discovery of job pipeline and skill-based recruitment challenges.
Among those employers we are partnering with include L3Harris, Fisher Associates, Foundry, Micron, Plug Power, and numerous others. We also have established important community partnerships to not only identify programs and inform curriculum, but also to source participants in underserved populations. Our current community partners include YAMTEP; International Brotherhood of Electrical Workers, Local 86; RMAPI, RochesterWorks!, and RTMA.
RIT Certified secured nearly $1.6 million in grants from New York state and area foundations for workforce development programs. How is that funding being implemented now and in the future?
Since being awarded the funding, we have been working to secure employer partnerships to assist us in developing a proprietary skills framework that will provide the foundation for the critical training providing a pathway to work for underserved populations in our region.

A skills framework is a record of what a job is from both the work's perspective—for example, the experience, knowledge, skills, and abilities people should have to perform the work—and from the perspective of the work itself—what exactly does the job require in terms of tasks. This includes how the work will be assessed by the employer. It also includes everything you can learn about a job in an organized, systematic manner.
We are using this skills framework methodology to develop curriculum and help inform our employer partners' recruitment and hiring processes, defining exactly what they need in candidates for these jobs. As part of the grant work, we are building skills frameworks for the following roles such as manufacturing technicians, cyber defense analysts, IT analysts, construction managers, healthcare admin roles, and skilled trades. 
We have already launched programming in the cyber defense area, as well as in manufacturing technology and information technology. More courses that are part of the grant will be launching early next year.
In addition to working with regional employers, we are also working closely with community partners—both to inform our curriculum around the needs of the populations we are serving as well as to effectively identify and source the people to participate in the training and ultimately gain access to work. RMAPI and RochesterWorks! are our primary partners in this endeavor. The grant has funded two joint positions with those organizations. 
RIT Certified was part of the university's recent announcement at G7 to advance semiconductor development. What will be the organization's role?
RIT Certified will be offering training in manufacturing technology and microchip fabrication to meet the diverse and urgent talent demand in the manufacturing technology industry. These courses and programs will allow individuals to access work and provide a pathway to progress into middle- to high-skills roles. RIT Certified will also deliver semi-conductor processes training for mid-career engineers to transition successfully into the semi-conductor industry, helping to meet the high market demand for semiconductor engineers.
We also will help universities and employers clearly articulate pathways into these employment opportunities, and that college is not mandatory for everyone. RIT Certified will serve as the bridge between Micron's workforce needs and potential candidates, while remaining agnostic about admissions requirements or age, focused entirely on the level of skill require for the job and brought by the candidate. We will offer flexible and affordable pathways into roles that will provide compensation that is a livable wage, with opportunities for additional education and advancement.
Topics