Rochester Institute of Technology takes its place on international stage at G7 to advance semiconductor development
Micron launches U.S.-Japan university partnership to increase research, educational opportunities and the pipeline of graduates in computer chip manufacturing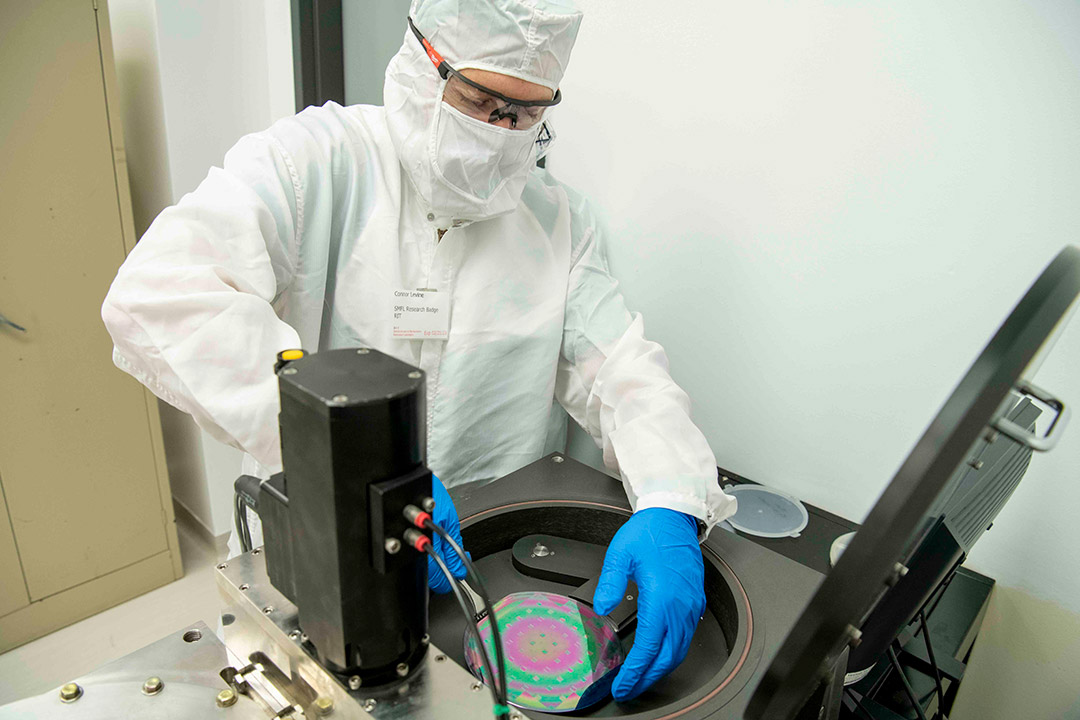 Rochester Institute of Technology is one of six U.S. universities named as part of an international partnership to improve competitiveness in computer chip design, development, and manufacturing.
Micron Corp. and the National Science Foundation announced the partnership—the U.S.-Japan University Partnership for Workforce Advancement and Research & Development in Semiconductors for the Future (UPWARDS)— and signed a Memorandum of Understanding (MOU) at the 2023 G7 Summit in Japan.  
Aimed at expanding engineering education and research to underrepresented students and faculty, the partnership will pair universities for shared learning across the two countries. Other participating universities are Hiroshima University, Kyushu University, Nagoya University, Tohoku University, and Tokyo Institute of Technology, from Japan; and RIT, Boise State University, Purdue University, Rensselaer Polytechnic Institute, University of Washington, and Virginia Tech, from the U.S.
With an established microelectronic engineering degree program, one of the first in the country, RIT currently has more than 1,500 alumni working in the semiconductor field.  The specialized program blends the theoretical knowledge and hands-on training required to design and build chips.  Through the UPWARDS partnership, RIT will participate in curriculum development, student and faculty exchanges, research projects, and Micron's Women in Semiconductors (WiSe) program.
"As a leading producer of STEM graduates, Rochester Institute of Technology recognizes the crucial role that semiconductors and related technologies play in driving innovation and economic growth, said RIT President David Munson. "More importantly, we are committed to fostering diversity and removing educational barriers.  We look forward to partnering with our academic colleagues in Japan and in the United States, as well as Micron, through the UPWARDS for the Future initiative to advance semiconductor research and workforce development."
The university's Kate Gleason College of Engineering (KGCOE), the College of Engineering Technology (CET), and RIT Certified will be key contributors to the UPWARDS for the Future partnership:
The founding universities, including RIT, are known for their high-quality education and proven commitment to diversity, equity, and inclusion. Each one has focused on closing the gender equity gap in STEM, which is crucial to building the industry's workforce of the future, Micron officials said in an official statement.
"This is an exciting opportunity for our students and faculty," said Doreen Edwards, dean of RIT's Kate Gleason College of Engineering. "Our college has been educating microelectronic engineers for the semiconductor industry for over 40 years. The UPWARDS for the Future Program will attract a whole new generation of diverse engineers who will be well prepared to contribute to this important global industry."
Funding for the international initiative will come from Micron and the founding institutions that will contribute in-kind donations over a five-year period. The NSF also will invest over the same time period to implement different elements of UPWARDS for the Future. Additionally, each U.S. university will participate in student exchanges, provide summer research opportunities and fellowship programs, and provide faculty support.
In October 2022, Micron announced it would invest up to $100 billion over the next 20 years to build a "megafab," a semiconductor fabrication center, in Onondaga County, located in central New York. It is expected to create thousands of new jobs in an effort to increase production of computer chip technology. The site was selected because of its proximity to multiple institutions of higher education, research and development laboratories, multiple related businesses to support the semiconductor supply chain, and a skilled workforce.
Government and company officials share their comments on the UPWARDS announcement.
Topics