RIT Class of 2020 Master Plan gives grads a solid next step
Recent RIT grads may be eligible for 55% tuition scholarship for graduate study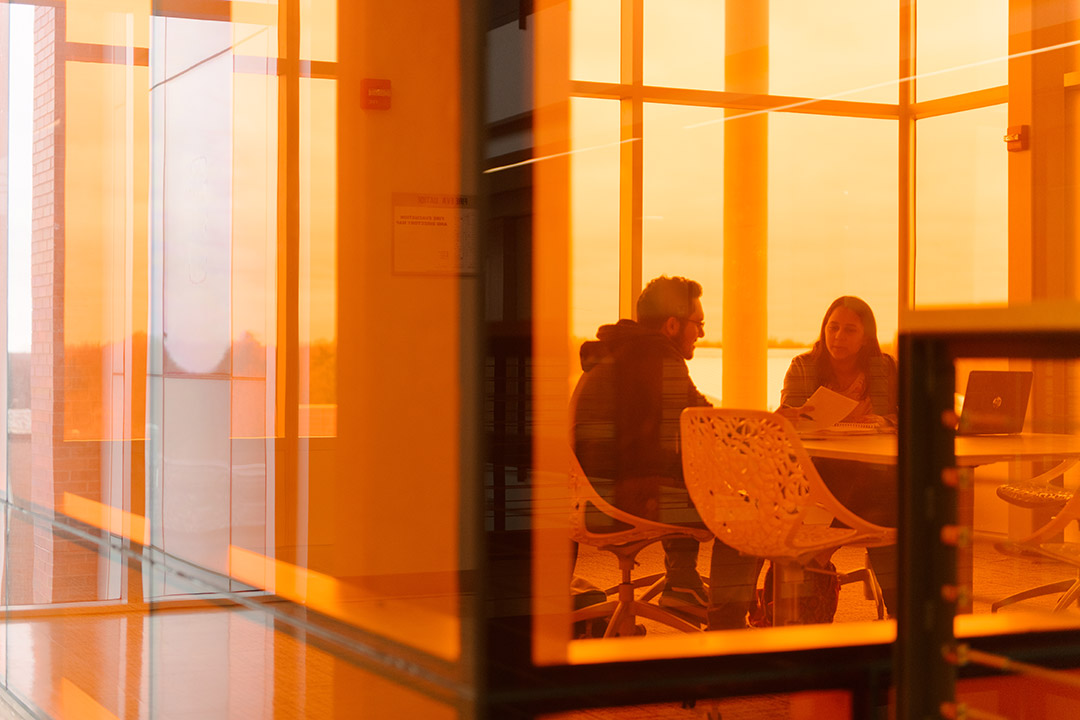 Rochester Institute of Technology has announced a tuition scholarship program for this year's RIT graduates seeking to further advance their career opportunities while the job market recalibrates and the country responds to the coronavirus pandemic.
The RIT Class of 2020 Master Plan includes a special scholarship covering 55% of graduate tuition. RIT students who graduate in May or August this year may be eligible for this scholarship. This offer also applies to alumni who graduated in December 2019. The tuition program extends to more than 65 qualifying master's degree programs offered this fall on the RIT campus.
Students who enroll and matriculate in graduate school at least half-time may be able to defer their student loan payments, noted Ian Mortimer, RIT vice president for Enrollment Management.
"In any other year, RIT graduates would have multiple job offers upon graduation, but this spring is different due to no fault of their own," Mortimer said. "These new RIT alumni can ride out the economic turbulence and be on to their next big thing when it's over—better prepared, better connected and further ahead."
Graduate education is linked to higher lifelong earnings, Mortimer said. The RIT Class of 2020 Master Plan features popular programs from across the university. Some of these degrees are designed for completion in 12 months, while others run 18-24 months. A sampling of subjects includes business analytics, data science, integrative design, applied and computational mathematics, human resource development, health and well-being management, sustainable engineering and secondary education of students who are deaf or hard of hearing, among other fields of study. Advanced degrees like these bring added benefits of professional connections, career guidance and advice, and potential job opportunities.
The RIT Class of 2020 Master Plan gives students a fast track to a graduate school, with a one-step application, waived GMAT and GRE requirements, no application fee and an admission decision in a week. Students can apply using the RIT Graduate online application.
Contact a Graduate Admissions Counselor for more information.
Additional details and a list of graduate programs are available at RIT Class of 2020 Master Plan.
Topics