RIT connections abound in top 2021 photos recognized by 'TIME,' 'New York Times'
Assistant Professor Joshua Rashaad McFadden joined by multiple SPAS alumni on year-end lists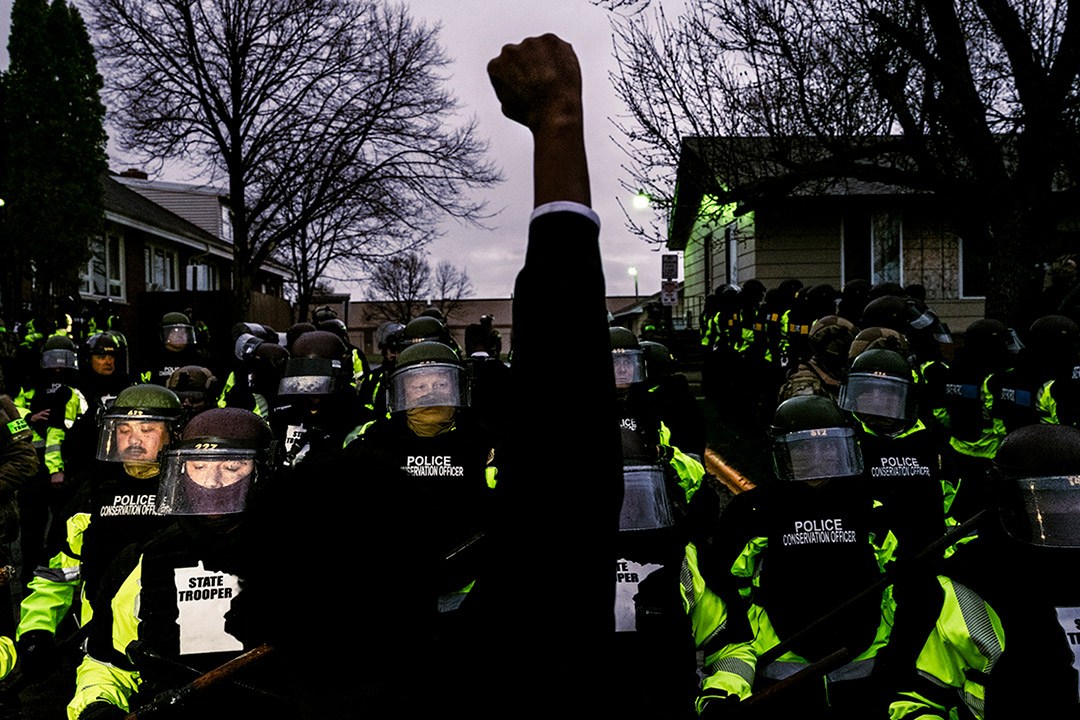 Joshua Rashaad McFadden for The New York Times
The story of 2021—told visually in the top images of the year chosen by photo editors at TIME and The New York Times—has multiple connections to RIT's nationally recognized School of Photographic Arts and Sciences (SPAS).
Joshua Rashaad McFadden, an award-winning, internationally recognized assistant professor of photography at SPAS, had a photograph make both lists. He was recognized along with three RIT alumni photographers—Evan Vucci '00 (professional photographic illustration), Tom Brenner '16 (photojournalism), and Edmund Fountain '03 (photojournalism) on both lists.
McFadden's photograph for The New York Times from April 12, 2021, captured a standoff between the police and hundreds of protesters a day after the killing of Daunte Wright, a Black man who was shot and killed by an officer during a traffic stop.
"I made this photograph while documenting the Derek Chauvin trial in Minnesota," McFadden recalled. "As the trial was underway, we learned of the unfortunate news that police killed Daunte Wright, another unarmed, young Black man in Brooklyn Center, Minn. The heated protest began immediately and continued beyond the ending of the trial, where Derek Chauvin was found guilty of murdering George Floyd."
Making both top photo lists capped an extraordinary year for McFadden, who opened a major solo exhibition in the main galleries of The George Eastman Museum in November that continues through the spring.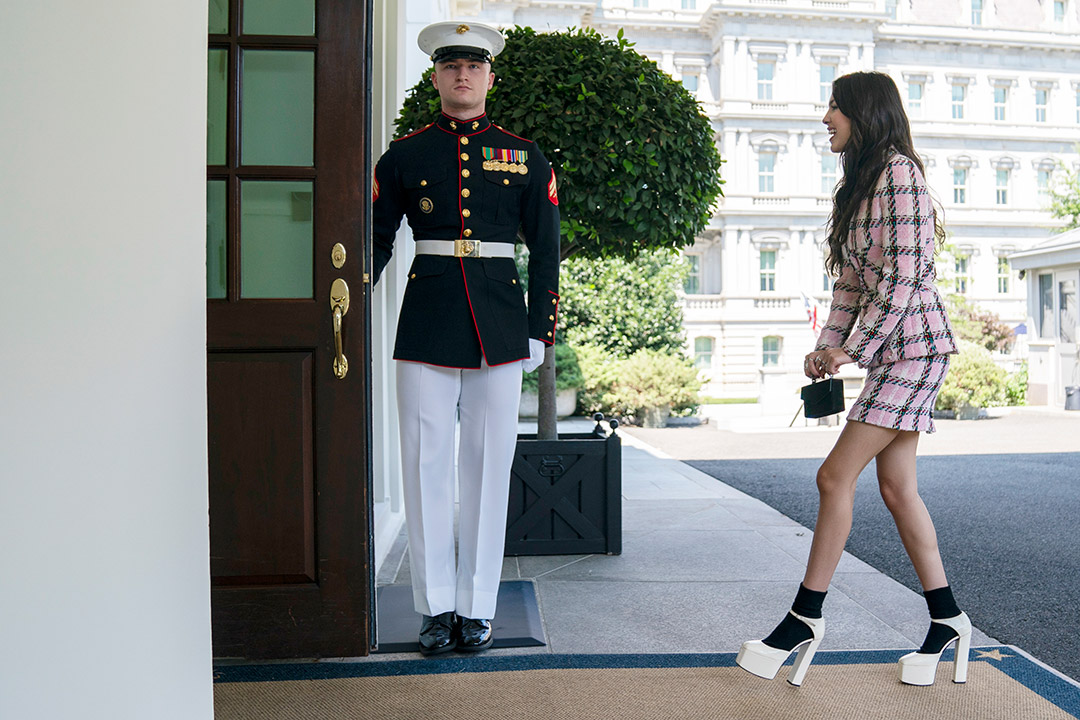 AP Photo/Evan Vucci
Vucci's photograph of pop star Olivia Rodrigo arriving at the White House to promote the COVID-19 vaccine and the Biden administration's vaccination efforts on July 14, 2021, earned him a spot on the 100 images TIME's photo editors chose as the best of 2021.
"I have two preteen daughters—so Olivia Rodrigo is a superstar in my house!," said Vucci, the chief photographer for the Associated Press in Washington, D.C. "I got a heads up that she was going to be at the White House filming videos to promote the COVID vaccine. I just waited by the door to the West Wing until she arrived. Her shoes and outfit ended up being a topic of discussion, and I got to tell my kids I saw Olivia Rodrigo at work."
Last year also was stellar professionally for Vucci, who was part of a 2021 Pulitzer Prize-winning team that helped the AP photography staff win the top prize in Breaking News Photography for a collection of compelling photographs from multiple U.S. cities that cohesively captured the country's response to the police killing of Floyd.
He joined an ever-growing list of journalism's top award winners with RIT connections, becoming one of 11 RIT graduates who have now won a combined 15 Pulitzer Prizes.
Brenner, a photojournalist currently covering American politics for Reuters, made TIME's list for his somber image at Dover Air Force Base in Delaware on Aug. 29, 2021, of President Joe Biden closing his eyes during the dignified transfer of the remains of American service members, who were killed in a suicide bombing days earlier in Kabul.
Fountain, an award-winning photojournalist based in New Orleans, earned a spot on The New York Times top photo list for his Aug. 30, 2021, image from Marrero, La., capturing floodwaters surrounding a statue of Jesus at St. Pius Church in the aftermath of Hurricane Ida. The Category 4 storm caused widespread power failures and killed at least 26 people across the state.
In addition to photographers with university connections, four RIT alumni photo editors at The New York Times—Heather Casey '15, Beth Flynn '89, Amanda Webster '15, and Elijah Walker '21—each played key roles in a series of photos that made the newspaper's list.