RIT introduces new HyFlex and Dual Track course options for spring semester
Options provide increased flexibility for class participation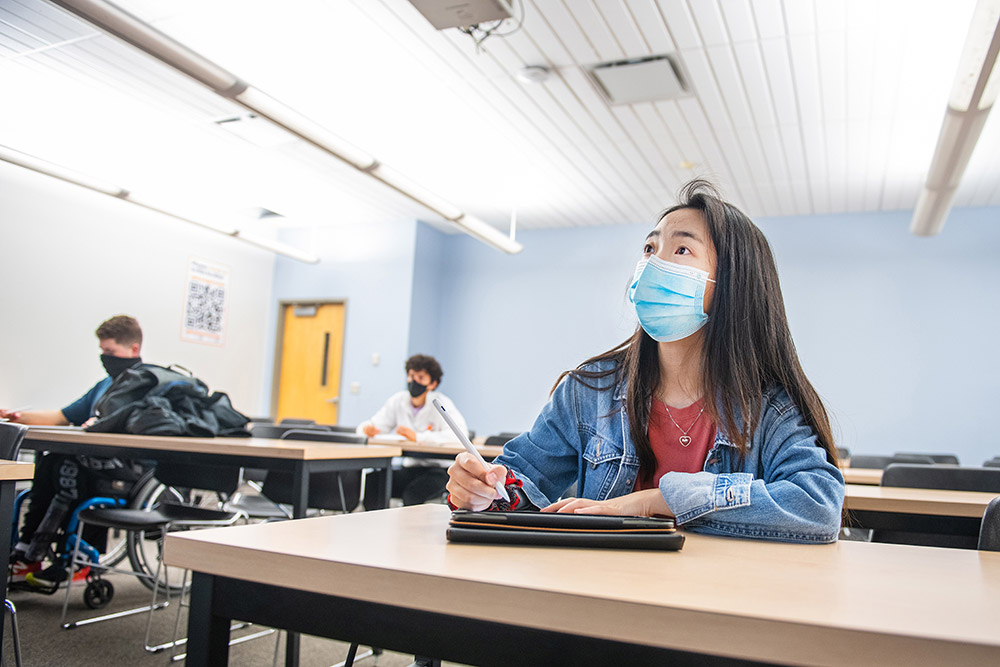 Gabrielle Plucknette-DeVito
This spring, RIT will offer students two new course options, a HyFlex option and Dual Track option.
Both offer flexibility for students to manage their class participation from a distance while meeting all course expectations. It is the instructor's choice to offer either or neither of these options.
HyFlex: The HyFlex option allows students to change their mode of participation at any point during the course, allowing course completion both in person and/or online. The in-person class sessions meet at the scheduled times. Instructors determine the online mode (synchronous or asynchronous) and coordinate the online course delivery so that students can achieve the same learning outcomes in both the online and in-person experiences.
As an example, students enrolled in a HyFlex course can start the course in person, but if they become ill or decide to return home for the semester, they can easily transition to online learning for this course. The student will join the class online either at the same meeting time as the in-person session, or at any other time, determined by the instructor. The student can return to in-person learning, if they choose, at any time during the semester.
Dual Track: In the Dual Track option, students enroll in either an in-person or online mode in SIS for the entire term. These modes are part of the same course and have the same instructors. The instructor chooses either synchronous or asynchronous for the online mode.
If a student is enrolled in a Dual Track course, they must decide, when they register, if they would like to take the course in person or online and they must remain in this modality for the duration of the course.
The two flex options are in effect for the entire semester, instead of the shorter timeframe typically needed to provide academic continuity based on a student's COVID-related disruption. Not all courses lend themselves to these two new options.
These options are displayed as class attributes in SIS when students register.
The HyFlex and Dual Track options take the place of Full Flex and Online Flex.
Details of the HyFlex and Dual Track options are available.
RIT to increase in-person classes for spring semester
While course modalities for spring semester will still include a mix of in-person, online, and blended coursework, the university is increasing the number of in-person offerings by nearly 12 percent. Learn more about in-person classes.
Topics