RIT lands No. 1 in graphic design program rankings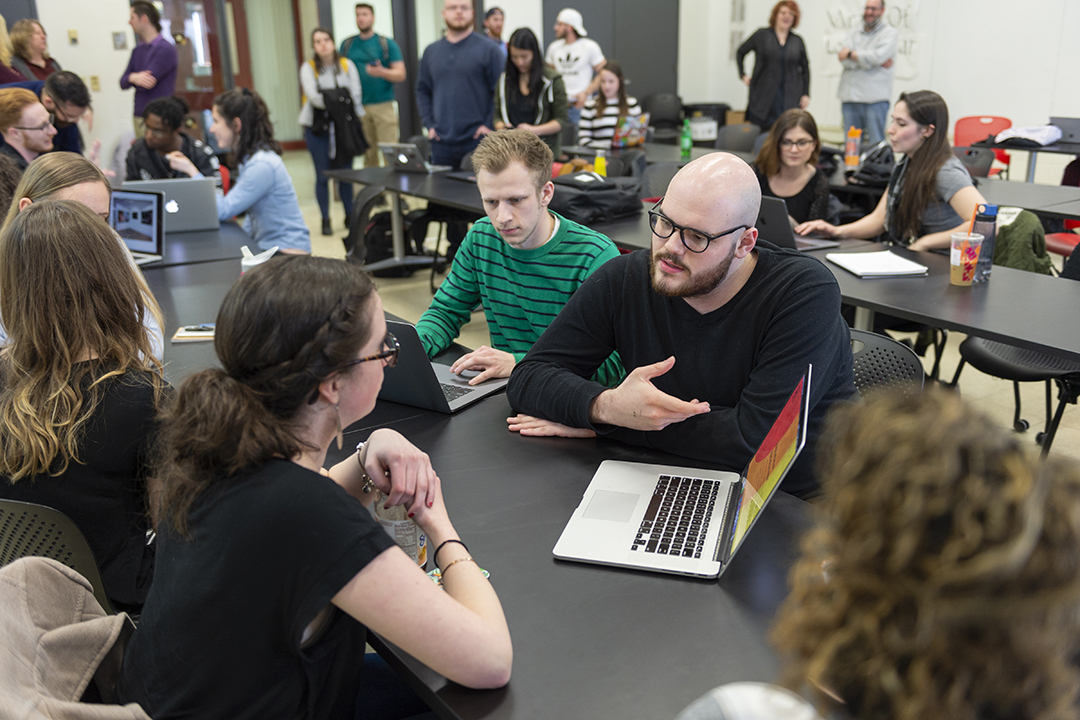 Jaemi Rowe
Rochester Institute of Technology offers the country's No. 1 undergraduate graphic design degree, according to the 2020 data-driven rankings from GradReports.com.
The website's rankings are based on median early-career salary information of graduates in the U.S. Department of Education's College Scorecard database. Additionally, the rankings factor in median total debt one year after graduation from the same resource. 
According to GradReports, RIT Graphic Design graduates' median annual salary one year after graduation is $51,100 — $1,000 more than the second-ranked school on the list and over $5,000 higher than No. 3. 
RIT Graphic Design students are exposed to a full range of topics throughout the curriculum, including branding and identity design, experiential design, information design, web and interaction design, design systems, advertising design, exhibit and wayfinding design, UX/UI and professional practices. They also have access to RIT's world-renowned Vignelli Center for Design Studies and the Cary Graphic Arts Collection to further enhance their learning and inquiry.  
Students in the program receive a comprehensive design education that prepares them to create original and innovative methods of delivering compelling messages. Through studio projects, interdisciplinary experiences, alumni and guest speakers and internship, co-op and freelance opportunities, students become well-versed in using words and images to communicate, inform and entertain. 
RIT Graphic Design graduates have gone on to work at top design firms, agencies, technology companies and publications, including Adobe, ESPN, Facebook, Fisher-Price, Google, the NHL, Nike, Paper magazine, Partners and Napier, Sesame Workshop, Sports Illustrated, Stink Studios, Vogue Italia and the Walt Disney Company. 
"This is an exciting time to be a graphic designer at RIT," said associate professor Carol Fillip, undergraduate program director of Graphic Design. "Our students leave us well prepared to lead the creative opportunities of the future."
Topics