RIT professor wins national educator award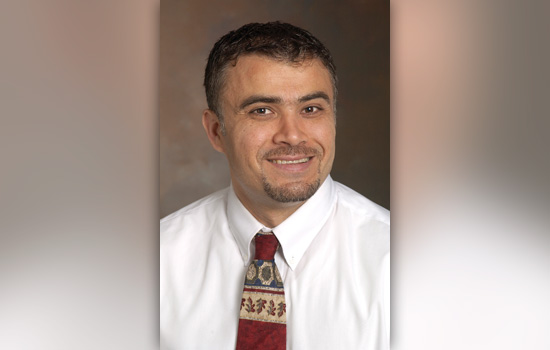 Rochester Institute of Technology professor Hamad Ghazle has won the national Distinguished Educator Award from the Society of Diagnostic Medical Sonography. The award recognizes exceptional educators in the field of diagnostic medical sonography or ultrasound.
Ghazle, a resident of Spencerport, N.Y., is the director of the diagnostic medical sonography program in RIT's College of Health Sciences and Technology. He will be recognized at the society's annual conference Sept. 25–28, in Louisville, Ky.
"The receipt of this award is an indication that we are doing something right," Ghazle said. "It is a collaboration. The students are part of this. They teach me how to present at different levels and develop strategies to promote learning inside and outside the classroom. Working with faculty, administrators and students to promote a respectful, effective and inclusive environment has always been my firm commitment. I am humbled to receive this award, which would not have happened without the help and support of students, family members, colleagues and mentors through the years."