RIT scientists recognized for solving issue with thermal instrument aboard Landsat 8 satellite
Aaron Gerace and Matthew Montanaro earn USGIF Academic Achievement Award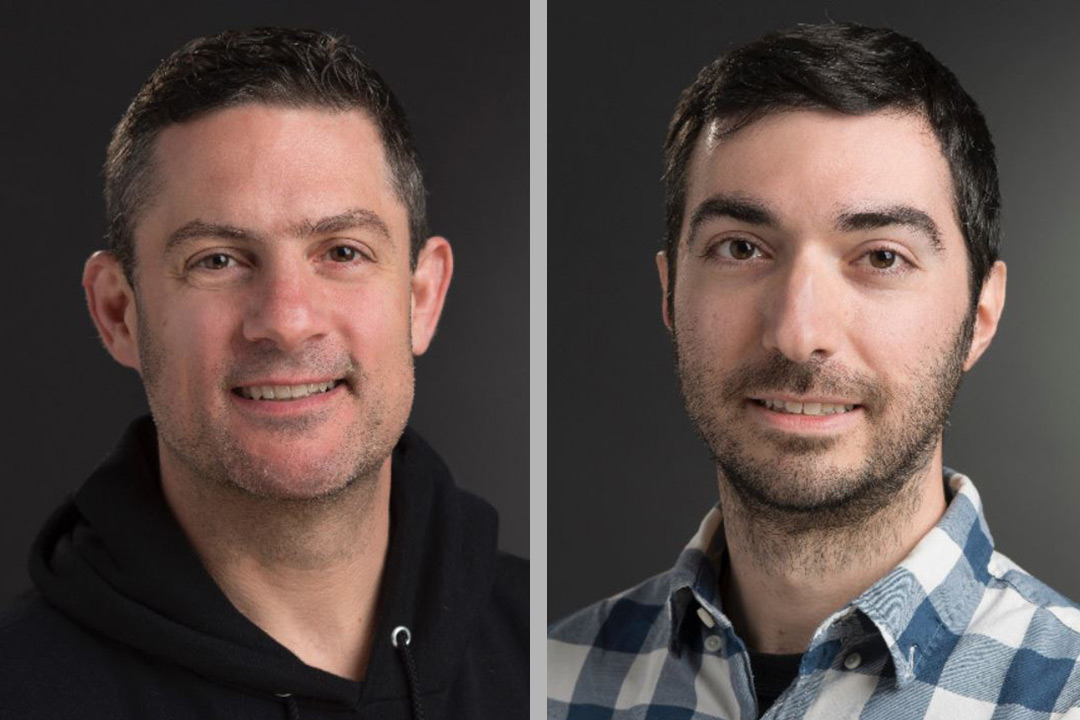 Two Rochester Institute of Technology scientists were recognized by the U.S. Geospatial Intelligence Foundation as some of the tradecraft's brightest minds for their work on the Landsat 8 satellite. RIT senior scientists Aaron Gerace and Matthew Montanaro were presented with the USGIF Academic Achievement Award at the GEOINT 2019 Symposium in San Antonio, Texas, on June 4.
Gerace and Montanaro received the award for their work solving a problem that plagued the Landsat 8 satellite. Shortly after the satellite's launch in 2013, it became apparent that stray-light was causing the satellite's Thermal Infrared Sensor to inaccurately read the Earth's surface temperature. Gerace and Montanaro proposed a novel, real-time solution in which the data at the edge of the image was used to estimate the source of the problem. They created, tested and presented an algorithm to solve the problem in 2014 and the solution was made operational in early 2017.
The U.S. Geological Survey's Landsat program of Earth-orbiting satellites has monitored global changes to the landscape since 1972. Landsat satellites orbit the Earth's poles and pass over the same spot every 16 days to study how the Earth changes over time. Gerace said it was gratifying to help solve a problem that will have such a big impact on the scientific community.
"Landsat data is critical for several applications in the Earth sciences, including monitoring potential climate change, detecting areas of drought and measuring evapotranspiration," said Gerace. "It's nice to get recognition for the work. We're doing great research at RIT's Center for Imaging Science. I think it's great that in three years two of our groups won the award for completely different applications."
In 2017, RIT's Digital Imaging and Remote Sensing Image Generation (DIRSIG) development team won the Academic Achievement award.
USGIF also selected three recent RIT alumni for its Young Professionals Golden Ticket Program. The program provides young professionals the opportunity to receive complimentary GEOINT Foreword and GEOINT 2019 Symposium registration. Recipients included Tyler Kuhns '18 (imaging science), Poppy Immel '18 (computational mathematics) and Geoffrey Sasaki '18 (photographic sciences).