RIT's Image Permanence Institute receives $375,543 federal grant from IMLS
Foundational research will inform preservation guidelines for 3D printed objects in museums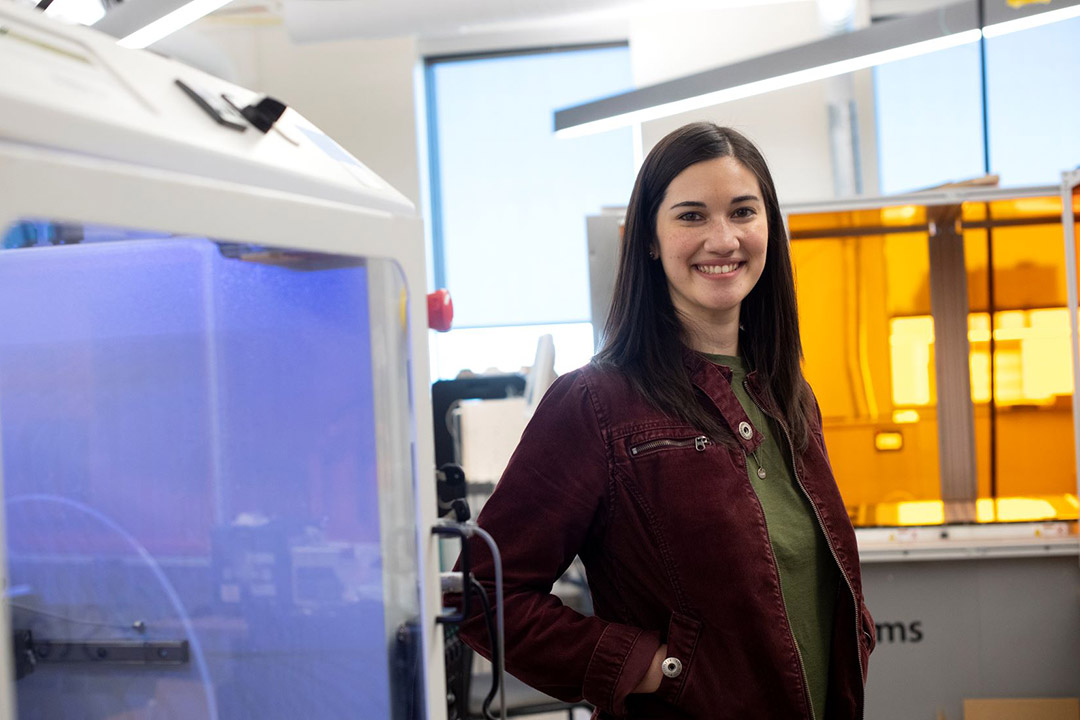 The Image Permanence Institute (IPI) at Rochester Institute of Technology has received a National Leadership Grant award from the Institute of Museum and Library Services (IMLS) that will identify critical preservation challenges associated with 3D printed materials and technologies found in museums and develop resources that will support 3D printed object preservation.
IPI is a university research center in RIT's College of Art and Design dedicated to supporting the preservation of cultural heritage collections in libraries, archives, and museums worldwide.
Study activities for the three-year project—funded in full for $375,543—will be led by Meredith Noyes, IPI research scientist, and will involve new foundational research for the organization. It also will mark the research center's first-ever collaboration with RIT's Center for Additive Printing and Multifunctional Printing (AMPrint Center), one of New York state's Centers for Advanced Technology.
"Museums are interacting with 3D-printed materials in a variety of ways, including objects in collections; materials used for storage, display, and transit; and in restoration and treatment," Noyes said. "The diversity of these 3D-printed materials presents a major challenge to collections stewardship given that few studies have investigated the preservation of 3D-printed objects, let alone identified the extent of material variety found within museums."
Major grant activities will include a field-wide survey to determine the state of 3D printing among museums, interviews and site-visits with 3D printing industry leaders to inform a web-based resource for object preservation, and the creation of a 3D-printed research collection to support continued study and education. Outcomes will be added to IPI's 3D Printed Materials website as they are developed and will continue to be updated throughout the project.
These resources will provide a platform for the development of preservation guidelines and will be made available for free from IPI's website, "immediately benefiting the global community of museum professionals responsible for preserving objects created by these emerging technologies," according to IPI.
Topics