RIT's Roar the Vote campaign to engage students applauded
Weekly booths set up to register and remind students to participate in elections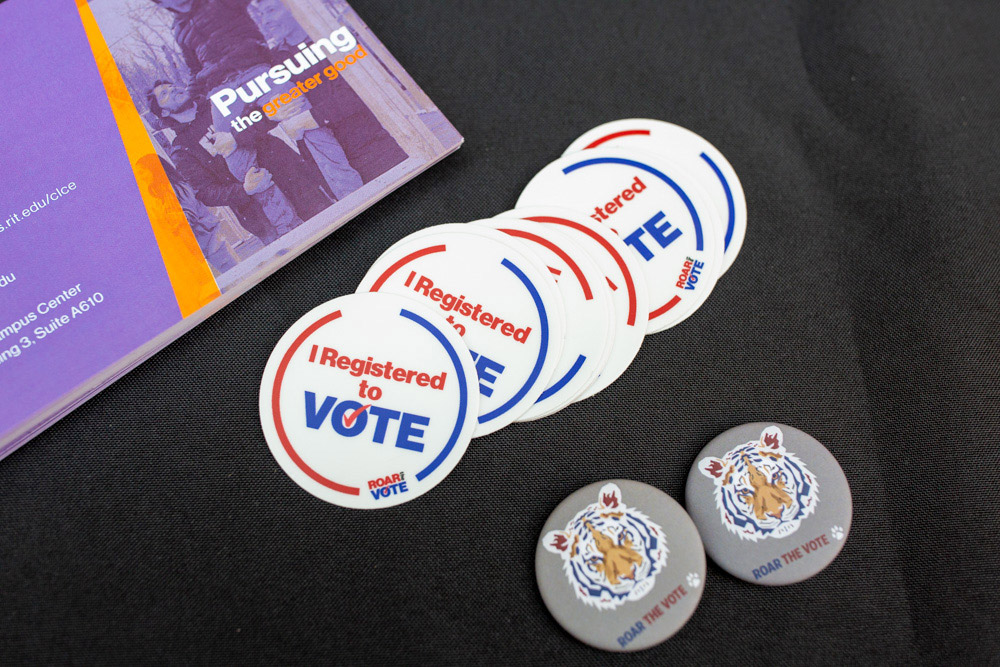 An effort by Rochester Institute of Technology to encourage its students to become active voters has made an impact on voter registrations and resulted in recent national designations.
RIT's Roar the Vote campaign began in 2016 in response to low voter turnout rates. But the numbers of participating RIT students soared for the 2020 election, when voting rates increased by 16.7 percent between 2016 and 2020, outpacing many peer institutions. Roughly 70 percent of RIT students who were eligible to vote were registered in the 2020 election, with 53 percent of eligible students voting.
That's when Evan Shelton, a student leadership scholar who helps run RIT's Roar the Vote campaign, was hired by the Center for Leadership and Civic Engagement. Nonpartisan voter registration tables were set up weekly prior to the election, and information was given to students, informing them on the process to either register locally or in their hometowns.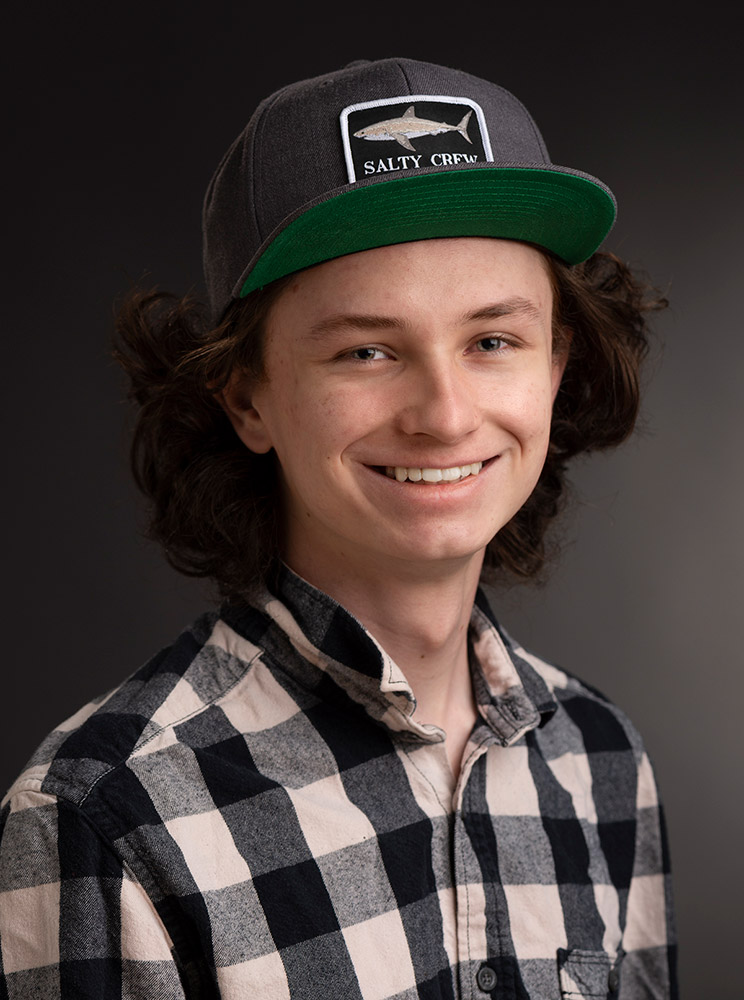 "RIT was traditionally very underrepresented in terms of voter engagement. Those tables really drummed up registration and voter turnout," said Shelton, a fourth-year physics major from Las Vegas. "It was very clear, 2020 was the first time we really showed up in force. Roar the Vote really made a big difference. And we're really proud of it."
Those registration tables have already begun appearing on campus this semester, and they will sprout up along the Quarter Mile near outside the Clark Gym and in the Student Alumni Union through Election Day, Nov. 8.
"We really want to capture first-year students," Shelton said. "If we can capture them in their first year, they will definitely stay with us over the next four years."
And even though this is not a presidential election year, he said students are still encouraged to vote. "We want them to feel like they are an active piece in their community and not just a spectator."
Students may either register locally, or from their hometowns. "They can chose to do either," Shelton said. "We ask them which local elections would you rather vote in? Would you rather vote for the governor or New York, or the governor in a state where they are from? And we also ask them to factor in the Electoral College and understand how that works."
He said RIT is unique because about 70 percent of its students who vote, do so absentee in their home states.
About two dozen student volunteers are trained to staff the tables and answer questions. They all go through extensive non-partisan training before they start.
"The goal is voter engagement, not partisan engagement," Shelton said. "Regardless of what your opinion is, as long as you're actively playing a part, the community is better off."
And the effort is being noticed. RIT was designated a 2022 Best College for Student Voting from Washington Monthly, and received the highest designation, a "highly established campus," from ALL IN Campus Democracy Challenge. RIT joined 160 other universities in the challenge in 2020.
Shelton was one of 28 college students nationwide named to ALL IN's Student Voting Honor Roll, recognizing students at participating campuses who are achieving nonpartisan student voter registration, education, and turnout efforts as well as ensuring equitable access to the polls.
The tables for upcoming voter registration drives will be on campus on Oct. 4, Oct. 6, Oct. 18, Oct. 20, and Oct. 25. A final voter encouragement table will be set up in the SAU Lobby on Election Day, Nov. 8.
Anyone who would like to register to vote, check their registration, pledge to register, or receive reminders to vote may visit the Turbo Vote website.