February 19, 2021
by Shelly Meyer
RIT's Sentinel Society aims to build a community of leadership annual donors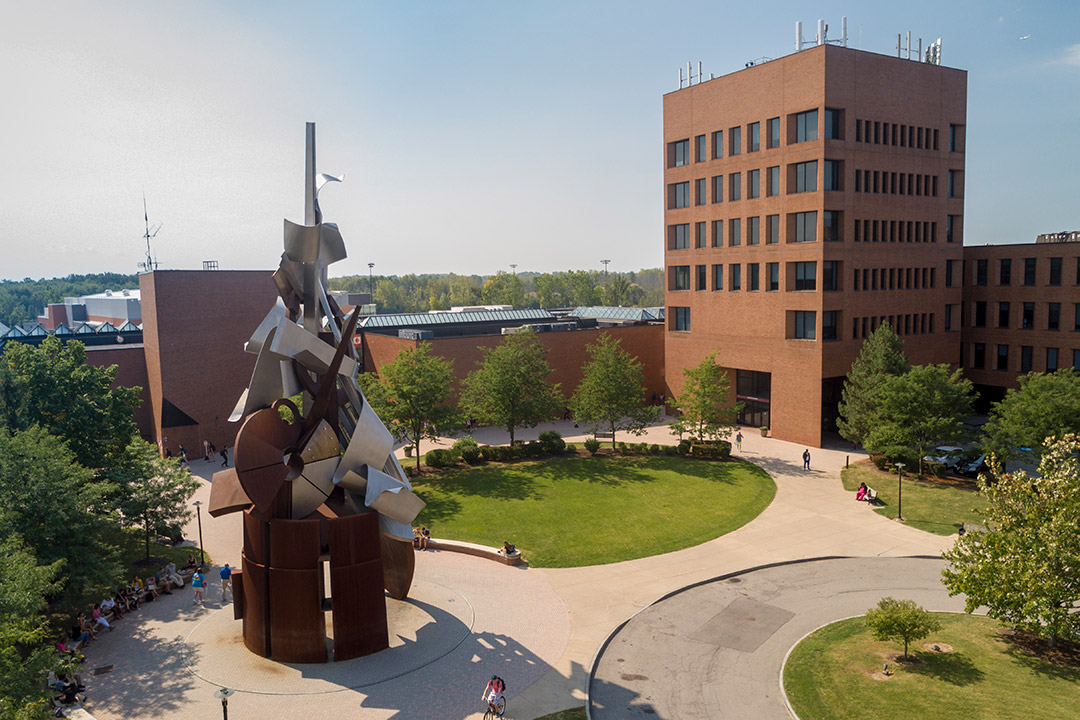 University Advancement has formally launched RIT's new leadership annual giving program, Sentinel Society. The program aims to build a community of donors who make meaningful annual investments of $1,000 or more to the university.
Through unrestricted gifts, Sentinel Society members can support 18 areas across campus, playing a pivotal role in allowing the university to enrich the RIT experience for current students while attracting a highly talented and diverse student body, said Vice President for University Advancement Phil Castleberry.
Named for the 73-foot-tall Sentinel sculpture in the center of campus, the Sentinel Society will support and protect the creativity and innovation that has become the hallmark of an RIT education, providing funding that enables the university to meet pressing needs across campus.
"The Sentinel Society will allow us to create pools of dollars that can be immediately deployed for strategic opportunities as they present themselves," Castleberry said. "For instance, when a group of students has an idea, opportunity, or even a concept they'd like to fabricate, they should be able to seek funding by bringing their idea or innovation to their college dean. Our goal is that because of Sentinel Society members, each dean will be in a position to say yes because they have access to these gifted funds. In addition, Sentinel Society members will also provide critical scholarship support that benefits students across the university."
All Sentinel Society gifts contribute to Transforming RIT: The Campaign for Greatness, which is RIT's $1 billion fundraising effort, the largest in university history. This blended campaign seeks support from a variety of investors, including alumni and friends, government and corporate partners, and research foundations and agencies. The campaign has raised $755 million to date.
Sentinel Society also creates opportunities for the donors themselves. As Sentinel Society members, they have access to a network of like-minded philanthropic RIT supporters.
"Through members-only events and networking opportunities, Sentinel Society members can make meaningful connections with others in the group," Castleberry said. "Our hope is that these connections will transfer into their personal and professional lives. It's a real, tangible benefit that we can provide to the RIT alumni network globally."
Donors Manu Mathew '94 (mechanical engineering) and Soni Sayana '93 (electrical engineering) are among the first Sentinel Society members. They were inspired to give back to RIT after visiting the campus as Super Speakers as part of the RIT 365 Program for first-year students.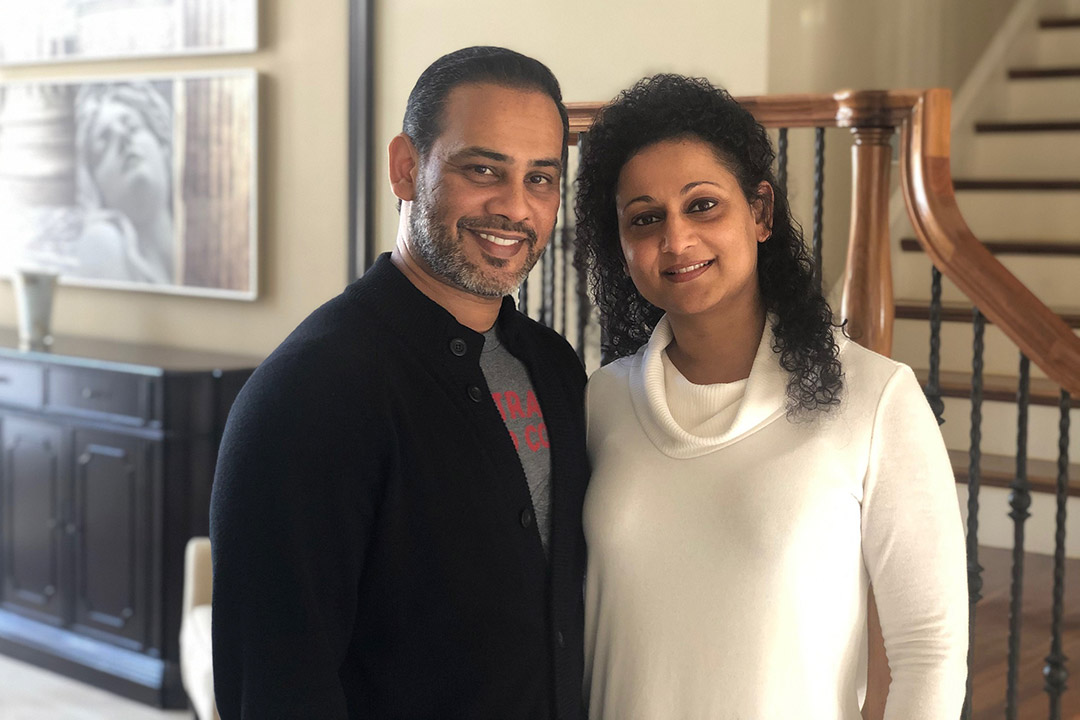 Soni Sayana and Manu Mathew
Mathew and Sayana saw first-hand how much the university had progressed since they were last on campus and wanted to contribute to a fulfilling experience for students. They joined Sentinel Society after making a five-year commitment to RIT's Area of Greatest Need Fund.
"We want to be able to help others reach their full potential," they said. "Everyone's contributions will inspire the next generation to aim high, further strengthening RIT's standing in a global landscape. If others can be given a chance for a bright future, then our gift is worth every penny pledged." 
Mathew and Sayana credit an RIT education with providing the foundation on which their successful careers were built. Soni Sayana is a meditation instructor with Shine Bright Workshops and part of a Boston Raja Yoga practice. She is retired from Fidelity Investments where she was vice president, Global Networks. Manu Mathew is president, Americas and a member of the board of directors at Ad-Lib, a leading creative advertising platform. Previously, he was co-founder and CEO of Visual IQ, a pioneer in the digital attribution space acquired by Nielsen Corporation in 2017.
The need for unrestricted gifts such as theirs became particularly apparent in 2020 due to the COVID-19 pandemic, Castleberry said.
"With little notice, we were put in a situation where we had to quickly pivot to fully online learning in an environment where students didn't always have the technology and other tools necessary to continue their education from a distance. We launched a special effort when COVID first hit and our alumni responded tremendously, but a giving society like Sentinel enables the university to act quickly and be proactive on an on-going basis."
Donors also have the option to establish a Sentinel Scholarship with their multi-year pledge. For a pledge of $5,000 or more annually, RIT will create a scholarship in the donor's name or in the name of someone they wish to honor. The full gift will benefit a student scholarship awardee.
Topics