'She Kills Monsters: Virtual Realms' premieres April 16-18
Live productions throughout LBJ Hall will air to a virtual audience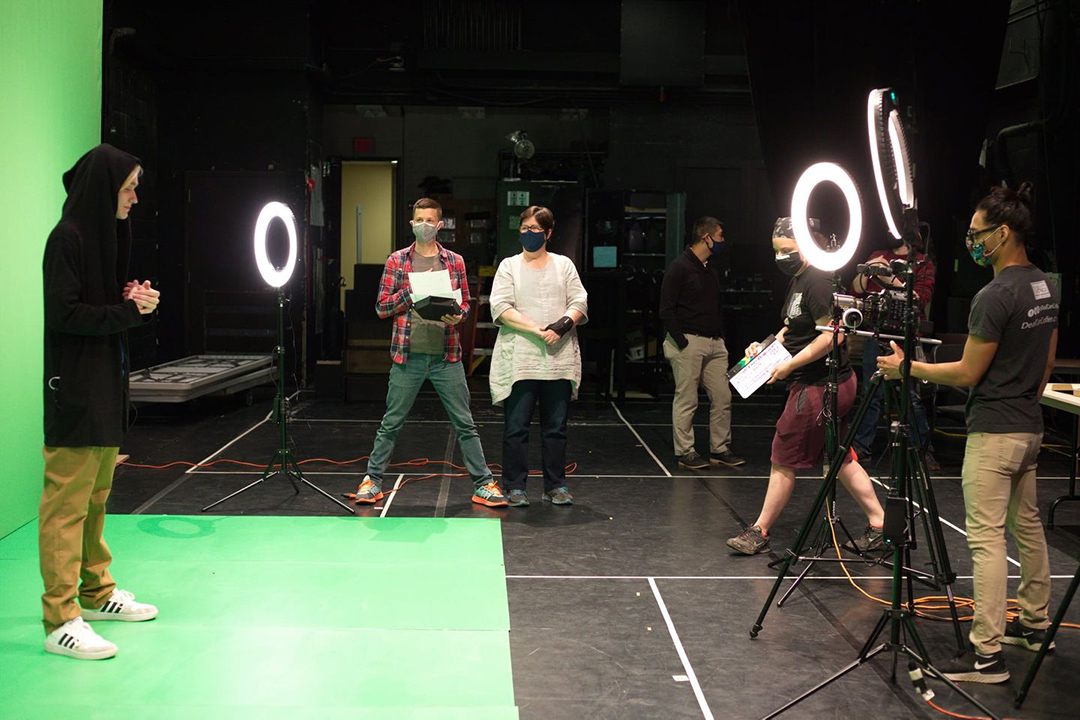 Sydney Lewandowski
Overdue to watch a live theater production? Well, you're in luck.
Rochester Institute of Technology and its National Technical Institute for the Deaf presents "She Kills Monsters: Virtual Realms," for four performances, Friday through April 18.
While the audience will watch virtually, the actors will be performing live in several "actor stations" in Lyndon Baines Johnson Hall and its Robert F. Panara Theatre.
"They will all be spread out so we will be following the proper COVID procedures," said Andy Head, assistant professor in the Department of Performing Arts, who is directing the production. "Six actors will be on the Panara stage, four will be in audience seats in the theater, we'll have a couple in the dance studio and others spread out in other areas of the building. We're installing safety barriers and all will be performing before green screens with lights and costumes and props. Every student is going to be hardwired to RIT's internet network."
Twenty students are acting in the production, and about 30 others are involved in costume design, scenic design, and lighting. Head said there is also a designer for a virtual environment that will be projected on a green screen, and a designer for a "Dungeons and Dragons" fantasy environment. Open Broadcaster Software is being used so each individual actor can be manipulated to be repositioned on the screen.
"Even though we're in the middle of a pandemic, I felt it was very important that we presented this live, online," he said. "Presenting online is not ideal, but that's the situation we're in. And having live actors makes it as much as a live, in-person production as we can have. And we can innovatively use technology to make this happen at RIT."
The play itself is about two sisters and the way they become disconnected. One tries to regain connection, even after the other sister unexpectedly passes away, by using a homemade "Dungeons and Dragons" adventure to learn more.
Head says the play has several battle sequences. The play was rewritten by its author, Qui Nguyen, to adapt the plot for pandemic times. "The production to the audience will not look like a Zoom call and these battle sequences will be more like watching a comic book unfolding on the screen."
Having a virtual audience actually widens the potential number of people who can see the production, which, like RIT/NTID plays have done for decades, feature every character with lines that are signed in American Sign Language and spoken in English. Captions are also expected to be included.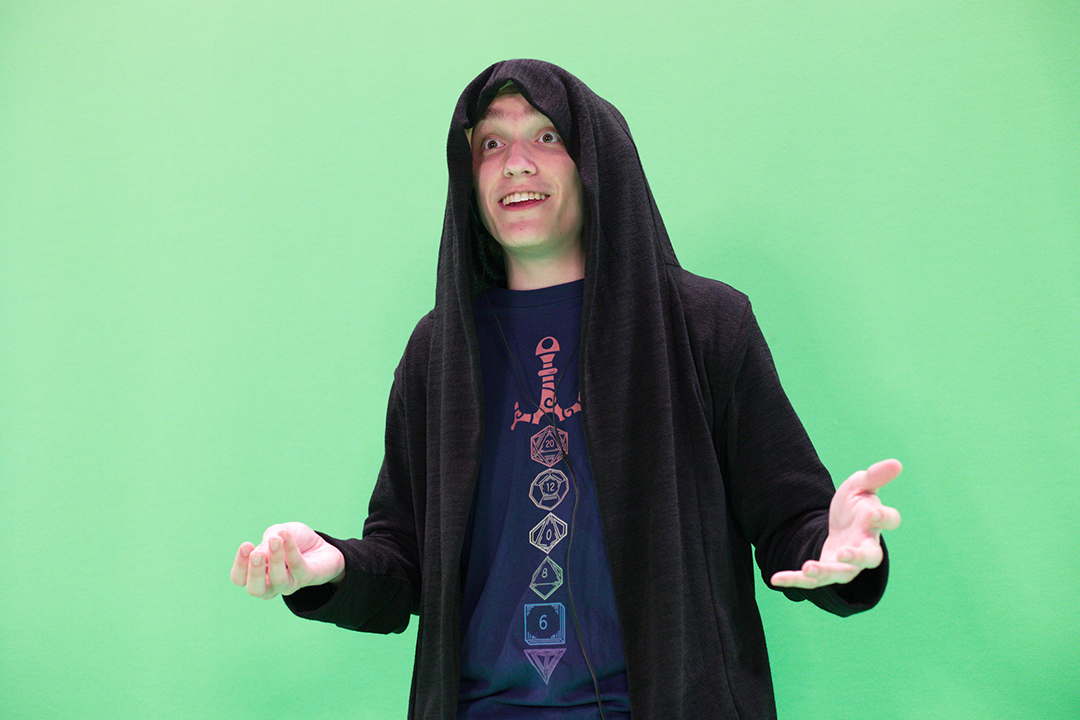 Sydney Lewandowski
"We're not limited to geography or space," Head said. "We're developing a national audience, particularly in the deaf and hard-of-hearing community. There's not a lot of theater made for that specific audience."
Skyler Herman, a second-year software engineering major from Montville, N.J., plays dungeon master Chuck Biggs in the production.
"This role was a good fit for me," he said. "I'm very much into fantasy, and being able to perform in a fantasy-oriented show was very nice."
A performing arts scholar, Herman performed in several productions when he was in high school, but this is his first at RIT, and his first time working alongside an interpreter and deaf and hard-of-hearing students.
"Performing is one of the ways I can express myself and blow off steam," he said. "It's very therapeutic to be able to act and it keeps me sane, especially now."
And, Herman feels theater needs to evolve in order to survive tough times.
"We're doing what we need to be able to do to thrive and perform during COVID, doing things that have never been done before and breaking new ground," he said. "I'm just really excited to see all of our hard work come to fruition."
Performances of "She Kills Monsters: Virtual Realms," are Friday, April 16 at 7:30 p.m.; Saturday, April 17, at 2 p.m. and 7:30 p.m.; and Sunday, April 18 at 2 p.m. Tickets are $5 for RIT students; $10 for others and available through RITTickets.com. A secure link to the performance will be sent upon registration.
Topics