Student entrepreneurs need votes to advance in national startup competition
RIT community encouraged to help JDocs' FlexFile innovation move to the finals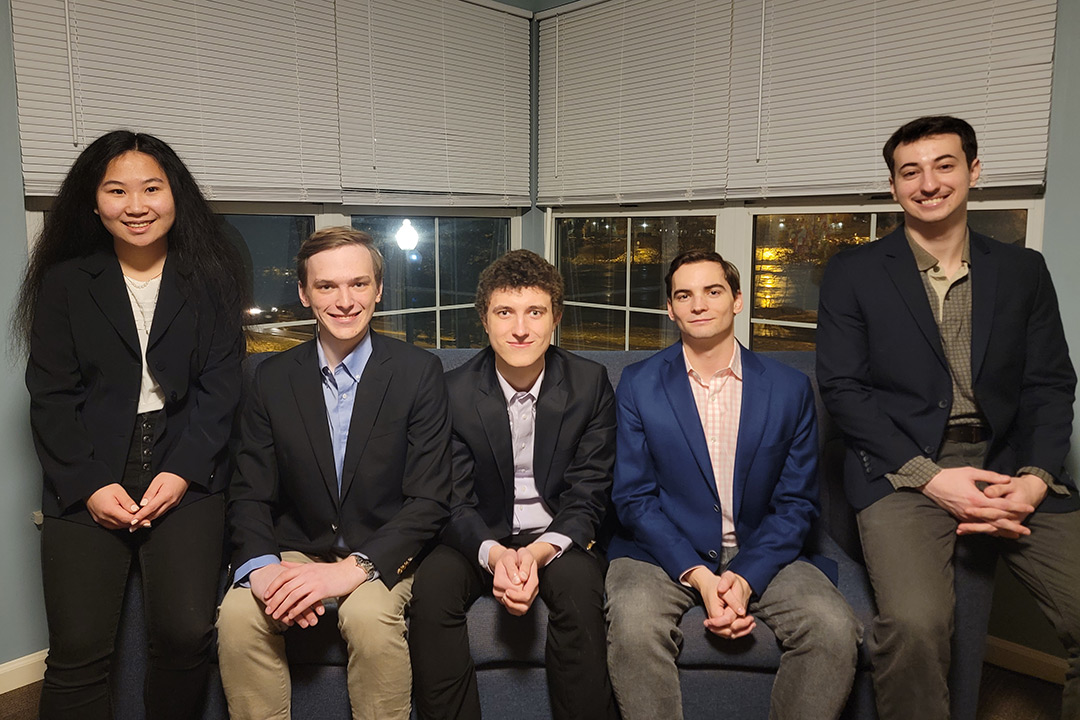 RIT student Jake Downie has been "all in" for the past few years when working to advance JDocs, a startup he created with fellow computer science student Artem Goncharov. And now, a JDocs product, FlexFile, is making waves in the legal industry. Last week, FlexFile became a semifinalist to compete in ABA Techshow's Startup Alley competition, to be held in Chicago this March.
However, in order to advance to the finals of the legal tech conference, Downie and his student team are hoping for votes from the community – by Friday, Feb. 3.
For small law firms that need help handling and examining massive amounts of e-discovery documents, case management, and research, the JDocs software platform provides a less expensive, secure, and comprehensive solution for processing data.
"Our platform, which is already in the hands of law offices around the country, efficiently changes the way attorneys handle volumes of file types," said Downie, a third-year computer science student from Fair Haven, N.J. "And the beauty of our platform is that it is fully customizable to easily create a tailored solution to meet the needs of the law offices."
Other than Downie and Goncharov, a third-year computer science student from Corning, N.Y., the other members of the JDocs team are Nicholas Capadano, a fifth-year human-centered computing student from Webster, N.Y.; Matt London, a second-year computer science student from Scotch Plains, N.J.; Akira Kovacsics, a fifth-year human-centered computing student from Japan; and Margaret Manders, a third-year industrial design student from Hudson, Ohio.
"In building out the JDocs platform, we discovered that lawyers are universally ill-equipped to deal with the ever-increasing number of evidence formats present in the modern digital landscape. In response, we are developing FlexFile, a software service that gives lawyers the power to easily gather and convert any type of digital evidence to be imported into the eDiscovery tool of their choice," explained Downie.
JDocs was a member of the spring 2022 cohort of RIT's Student Accelerator, a program in the Albert J. Simone Center for Innovation and Entrepreneurship, and continues to work with the accelerator team.
Vote for FlexFile on the conference website.