Work with Computers, Technology and People with the #1 NYS Management Information Systems Program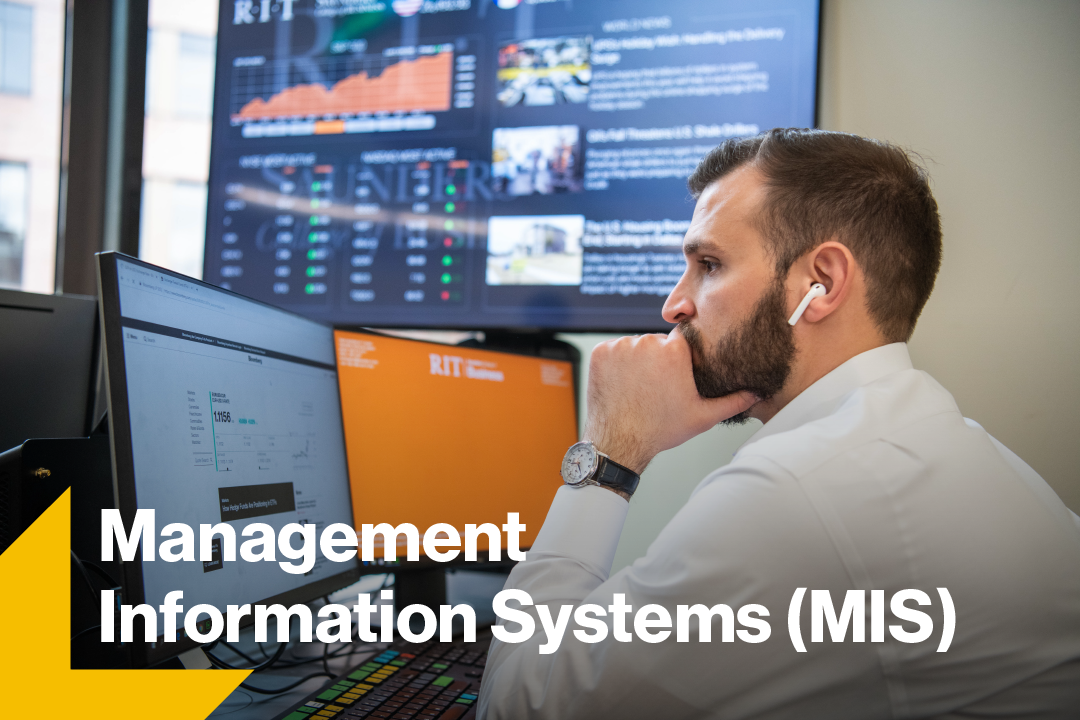 The bachelor of science in management information systems (MIS) at Saunders College of Business sits at the intersection of business and technology, people and computers, combining computing security, database design, networking, and IT. This mix provides graduates with the ability create dynamic, comprehensive database systems that help solve problems and enhance business security. MIS is popular with students looking to combine their love for working with computers and and also interacting with people
Classroom resources available for teachers and advisors!
Why Study Management Information Systems at RIT?
Ranked #1 in New York State: College Factual ranks Saunders College of Business number one in New York State for the major
Make International Connections: Vast international connections and opportunities, including MIS courses at RIT China, our global campus in China's Silicon Valley.
Learn Industry Trends and Software: Learn how to harness big data through data visualization and analytics to generate managerial insights and boost profits.
Gain Confidence to Become an Expert: Access state-of-the-art facilities and data-taming software featuring SAP, SPSS, Tableau, Python, and R.
Career Experience: Through student teams, you'll utilize project management techniques to analyze real-world business situations while developing an innovative information system.
Students graduate equipped to innovate and develop technical solutions to today's business problems with access to state-of-the-art facilities and leading-edge software. Students learn how to manage big data to generate managerial insights, boost profits, and analyze real-world business situations through the utilization of SAP, SPSS, Tableau, Python, and R. 
Attend an open house and learn more about Saunders College of Business at RIT!
Students learn in small classes with faculty experts who bring their thought leadership and research into the classroom. Further opportunities to put theory into practice is through paid cooperative (co-op) education positions and internships. RIT is known for its co-op program as the university has built relationships with thousands of employers across industries. Last year, more than 4,500 students participated in co-op and internship positions with more than 3,400 hiring organizations, from large Fortune 500 companies and industry leaders, to small start-ups and world-class not-for-profits.
Get started and learn more about Saunders programs!
In conjunction with classes, student clubs offer professional and educational opportunities to develop lifelong connections with student peers, faculty and industry professionals. Business and Technology Professionals (BTP) is devoted to MIS-focused students who are building a foundation of technical expertise and business professionalism to become tomorrow's leaders.
With a 98% outcomes rate and #1 ranking in New York State for Best Schools for Management Information Systems, by College Factual, 2023. Saunders is additionally ranked top five for Best Undergraduate Business Programs in New York State by Poets&Quants, 2023. Typical job titles include:
Associate Data Analyst
Business Analyst
Data Analyst
Developer
HR Administrator
IT Analyst
Management Consultant
Sales Associate
Technical Support
Hear what graduates have to say about the program: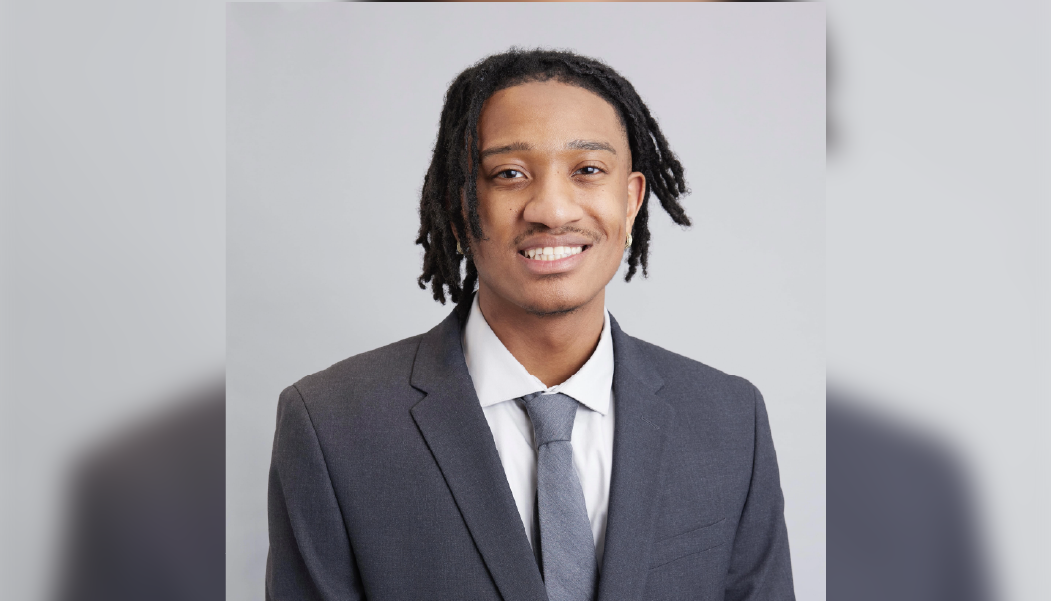 "I built my network gradually over my four years at RIT by being genuine and showing interest in topics I'm passionate about. Without Saunders, I don't know If I would've ended up in the position I am in today." - Sedrick Thomas, '24 (management information systems), Microsoft, Redmond, WA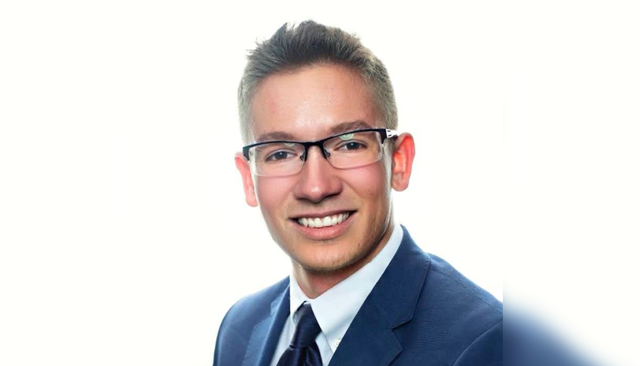 "Whether it be other students, faculty or alumni - there were always people at Saunders that would help me develop some crucial skills and connections with those working in the business/technology industry." - Logan Carolan '22 (management information systems), General Motors, Austin TX
Discover more featured alumni profiles and videos on undergraduate success at Saunders.  
Saunders College of Business
With a 95% career outcomes rate, Saunders provides students with a comprehensive understanding of business while utilizing RIT's vast resources in technology. The core curriculum provides business students with the knowledge they need to succeed in their field, and courses reflect the latest trends and business needs. Electives and minors can additionally be chosen from any of RIT's nine colleges to tailor degrees toward career goals.
With a growing global network of more than 25,000 Saunders College alumni and 136,000 RIT alumni, students can make connections almost anywhere and are encouraged to meet with devoted alumni, dedicated professors, and driven peers. Students can study abroad at any of RIT's four Global Campuses, additional global student exchange partnerships are available, and there are over 100 study abroad locations on every continent. 
RIT is also the home to one of the world's first and largest cooperative education programs, allowing students to do paid work and gain hands-on experience before they graduate. More than 4,500 students complete over 6,200 co-op assignments each year and more than 3,400 employers employ them throughout the U.S. and abroad. 
Saunders College of Business is ranked in the top five Best Undergraduate Business Programs in New York State by Poets&Quants, 2023. Additionally, ranking #53 nationally and #31 for career outcomes.
Apply today to become eligible for scholarships and join the Saunders community!
Topics