Faculty Spotlight: Dorin Patru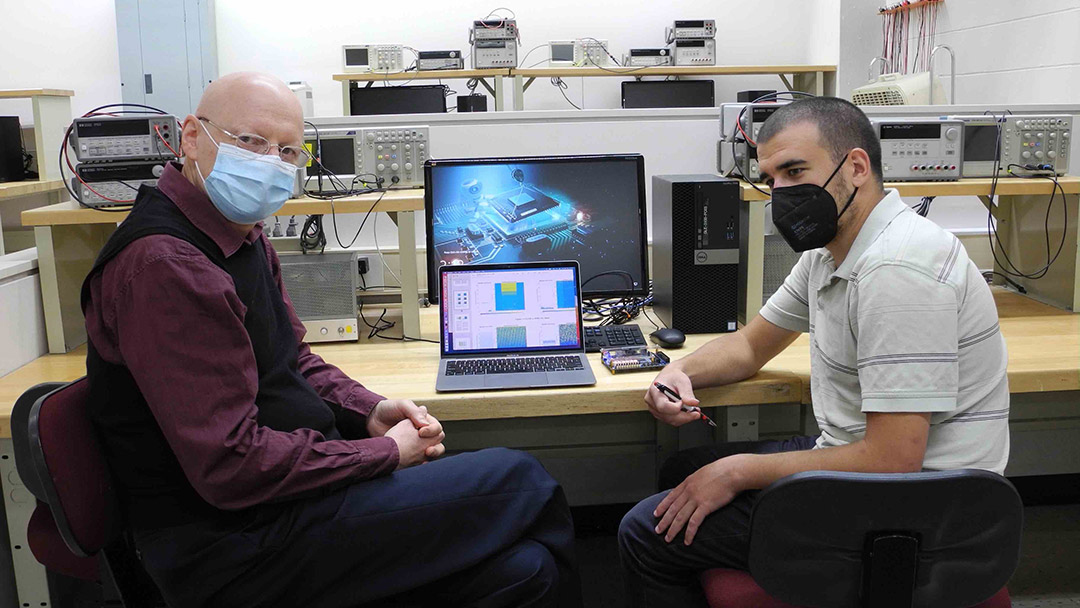 Associate professor in electrical engineering, Dorin Patru teaches digital and computer, circuits and systems courses. 
Dr. Patru, his colleagues, and his research assistants are currently pursuing both applied and basic research in the areas of custom digital systems and digital computer systems. His applied research focuses on aerospace systems (cryogenic image sensors and cubesats), and automated test equipment for photonic integrated circuits. The basic research focuses on novel and efficient digital data processing architectures.
In November 2021, Dr. Patru and Linlin Chen, associate professor in RIT's School of Mathematical Sciences, received a three-year, $228,000 grant from the National Science Foundation to upgrade functions of programmable memory. The research partners at RIT, along with colleagues from University of Rochester (UR), will develop new algorithms to improve the internal computing memory system to enable scalable and more robust performance.
In March 2022 it was announced that Dr. Patru is part of a research team creating a system to detect coronavirus antibodies in one minute. RIT's team will develop the technology needed for a point-of-care diagnostics system built on integrated photonics. Capable of accurate detection of SARS-CoV-2 antibodies, the new system could reduce the need for expensive equipment and specialized expertise to better inform care decisions in underserved, resource-limited communities.
---