Using Artificial Intelligence for Conservation and Sustainability
November 18, 2021
Elizabeth Bondi '16 (imaging science)
Faculty: Carl Salvaggio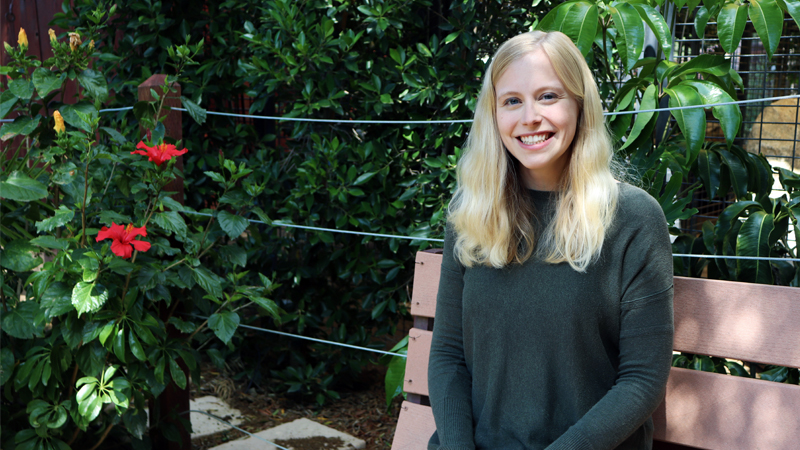 "Seeing how different technologies apply in the real world is very inspiring to me."
Elizabeth Bondi '16 explored a range of technical and research skills during her years as an imaging science student at RIT. The Innovative Freshman Experience piqued her curiosity, taught her how to ask good questions and how to push through obstacles that came up often in research. And she's never looked back. Today, she's continuing her research as a Ph.D. candidate in Computer Science at Harvard University.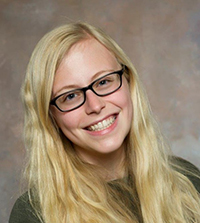 Before arriving at RIT as a student, Elizabeth was able to try out the imaging science program through the Imaging Science Summer High School Intern Program. As a high school intern, she used Yarbus software in eye tracking research and conducted experiments using mobile and stationary eye trackers. After enrolling at RIT, Elizabeth took full advantage of the work and research opportunities available. She started as an Imaging Science Research Assistant, processing historical manuscript images using ENVI 5.0 Classic and IDL. Elizabeth earned a Summer Undergraduate Research Fellowship (SURF, now called SURE!) and automated this process during that time. In 2014 she traveled to Italy to image manuscripts at the Museo del Tesoro del Duomo in Vercelli.
Elizabeth also secured two co-ops while at RIT. She worked in NASA's Jet Propulsion Laboratory on the Mars Rover where she used images and ArcGIS Desktop to characterize possible landing sites for the Perseverance and InSight missions to Mars. As an image science intern with L3Harris, Elizabeth created a feature matching algorithm that used both spatial and spectral information.
Thanks to the broad exposure to programming, image processing, and automation in the image science coursework, research, and internship opportunities, Elizabeth was confident she wanted to pursue computer vision and artificial intelligence further. She enrolled in the Computer Science Ph.D. program at the University of Southern California and worked as a Graduate Student Research Assistant. Her research focused on developing an algorithm to aid in efforts to prevent poaching in South Africa. The algorithm would suggest unmanned aerial vehicle (UAV) flight locations and interventions based on estimates of the number of animals and distance to various park features like boundaries, rivers, and roads. Park rangers could also choose flight locations based on their prior knowledge. Then they used thermal infrared (8-10 μm), UAV-based imagery to automatically detect humans and animals during the flight.
After transferring to the Computer Science Ph.D. program at Harvard University, Elizabeth continued to work in computer vision and deep learning, remote sensing, and multi-agent systems, especially applied to conservation and sustainability. Compared to her peers, Elizabeth feels she brings a new perspective to problem-solving and interdisciplinary research. For example, she was able to demonstrate that we should consider the uncertainty in predictions based on thermal images.
Elizabeth also founded a non-profit organization called Try AI that seeks to increase diversity in the field of artificial intelligence. The organization connects high school and college students with research opportunities in AI, especially as it applies to society.
Through it all, Elizabeth has found that perseverance, curiosity, and a willingness to ask questions were essential skills to do her work. She advised, "To do research it helps to be curious about what will or won't work, and to want to find those answers, even through the ups and downs. Make sure to take the time to ask questions of yourself, your data, your collaborators, your professors, your users, and people otherwise affected by your work."
Elizabeth recommends that high school students consider the Imaging Science Summer High School Intern Program. She also encourages all students to try things early to see if they like them. Elizabeth found her passion and path through the many research and work opportunities she took advantage of at RIT. She hopes to become a professor or a research scientist in industry in the future.
---