New media is a dynamic, ever-changing industry that integrates communication, computing, design, and technology to create highly interactive user experiences on all types of digital devices, from tablets and computers to smartphones, smart TVs, and gaming systems. How do you launch a career in digital media? It's all about pairing the right RIT major to the things you like to do.
What is New Media?
Every time you use a computer, tablet, smartphone, smart TV, or gaming system, you're engaging with new media. New media is anything that integrates communication, computing, and technology—from social media (Facebook, Instagram) and streaming services (Spotify, Hulu, Amazon Prime) to highly interactive digital technologies like wearables (Apple Watch, FitBit), virtual reality, augmented reality, and games.
To make new media engaging and interactive, you need professionals that can create a range of digital assets, including video and audio, photos and infographics, motion and broadcast graphics, computer graphics, digital illustrations, 2D and 3D models, interactive designs, and digital designs. Interactivity is what brings these assets alive. And that interactivity can be in the form of virtual reality, augmented reality, games, websites, apps, and more.
Whether you're into the digital media design, graphic design, or illustration side of new media, find yourself drawn to the development and implementation of computing and digital media technologies, or you want to mix your writing and visual communication expertise with skills in graphic design, illustration, or digital asset management, RIT offers a host of degrees in digital media that can fit your professional aspirations and launch your career in digital media.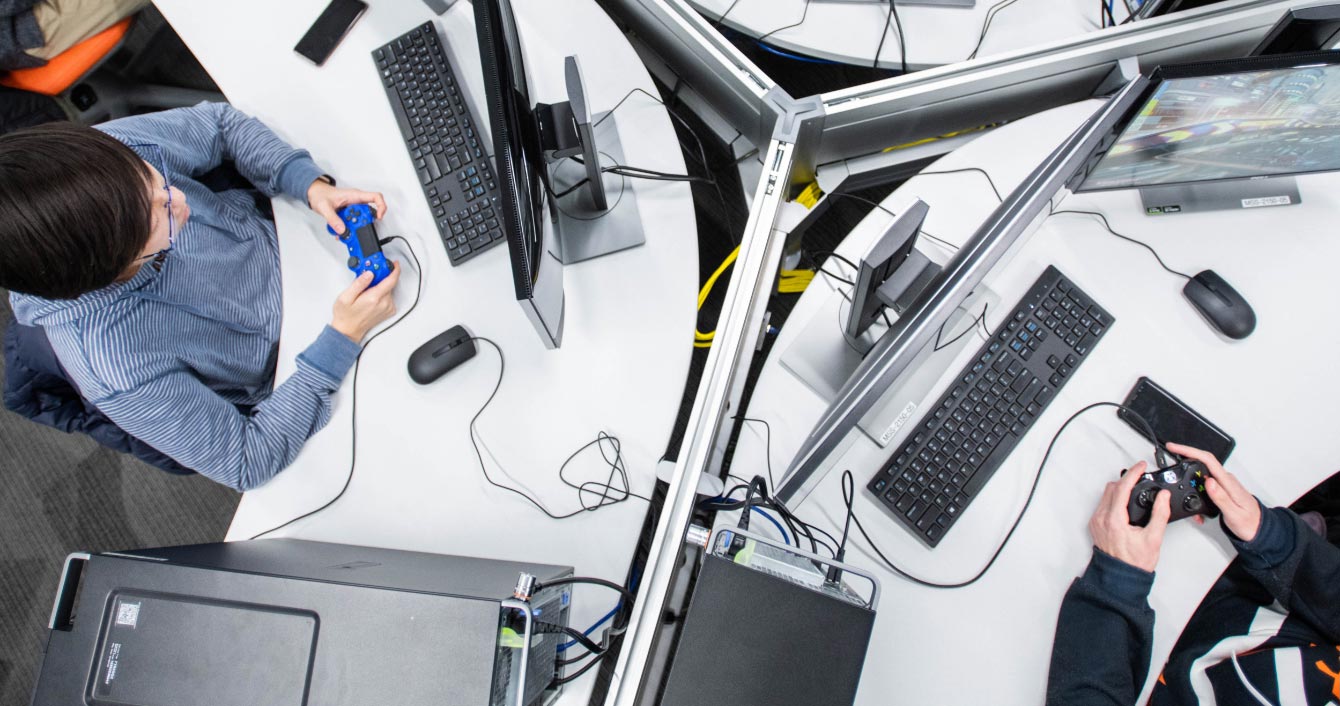 New Media Career Paths
Careers in digital media are growing like never before. RIT offers a portfolio of dynamic undergraduate majors in new media that combines the newest digital tech and software with the best in new media technology, interactive design, digital media design, and new media art—all to prepare you to become the next trailblazer in digital media.