2022-23 Accomplishments from Saunders Students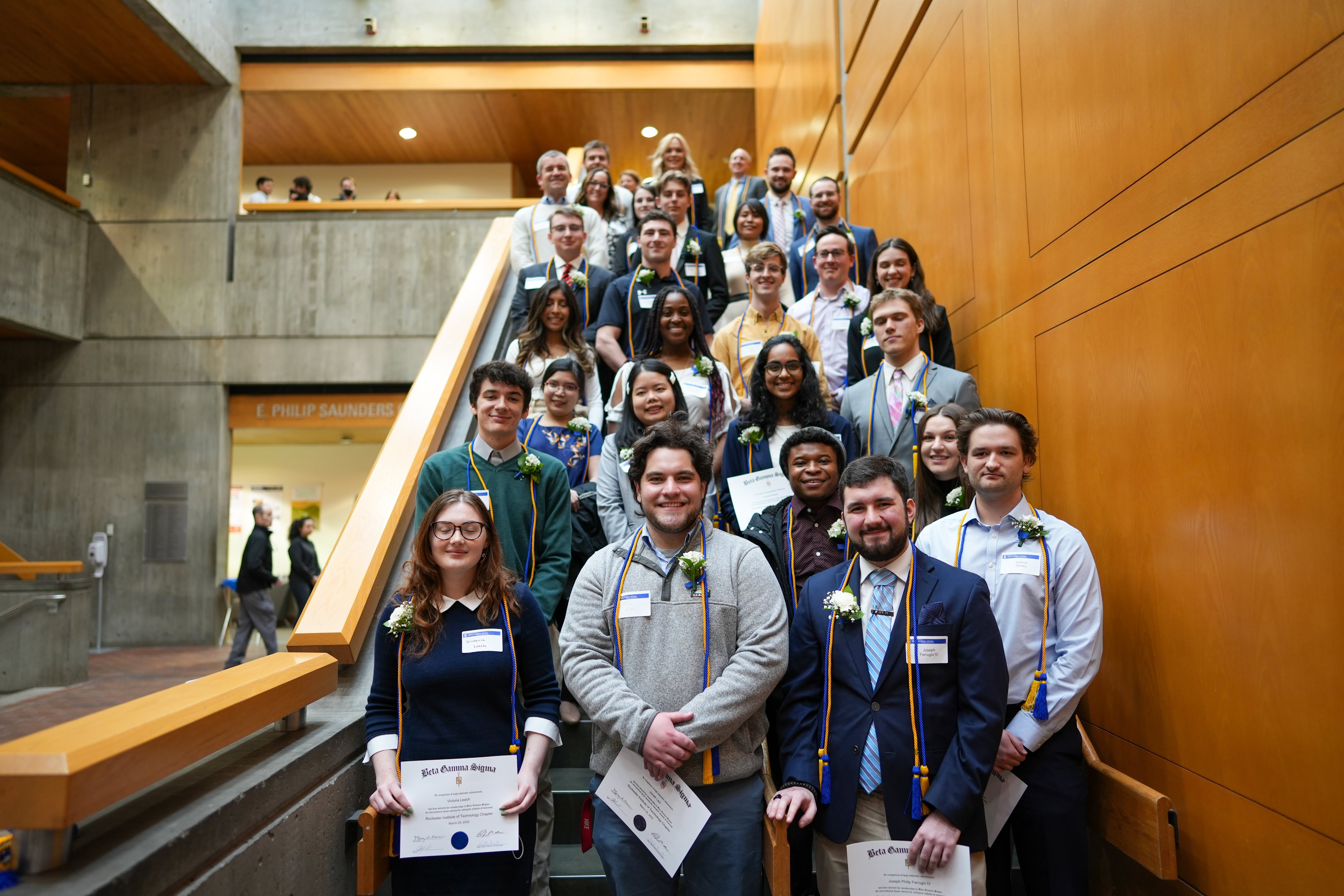 September 2022
Olivia McDonald '25 (accounting) and Ryan Steubing, '12 (HSPS), '23 (MBA) have won selective CMA Exam Scholarships, which allows them to take an exam to become certified management accountants for free!
Matt Stasik '24 (accounting and finance) presented a project titled "Do Critical Audit Matters Matter?" at the Undergraduate Research Symposium this summer!

Danny Lee '23 (finance) has completed an internship at Capital One as part of their Management Internship Program. He is entering his final year at Saunders and will be starting a new position as the Chief Academy Officer at the The Leadership Academy @ Saunders!
Manee Souphavanh '23 (hospitality) won the 2022-2023 Statler Foundation Scholarship of Excellence, worth $25,000. This prestigious scholarship is awarded to students who excel in hospitality management programs and demonstrate exceptional leadership. Saunders College of Business has one of the only hospitality and tourism programs in the United States that are invited to nominate students for the scholarship!
July 2022
Alex Feliu '22 (finance) presented "NFTS and Their Correlation to Cryptocurrencies" at the undergraduate research symposium with Archana Jain, Ph.D., interim department chair of finance and accounting
Kavitha Rajkumar '23 (accounting) has been selected as a recipient of the 2022-23 AICPA Legacy Scholarship. The AICPA Legacy Scholars program helps students become CPAs by assisting with the cost of their college education.

View students' accomplishments from previous years here!
Topics