Alumni spotlight: Google designer Jason Blythe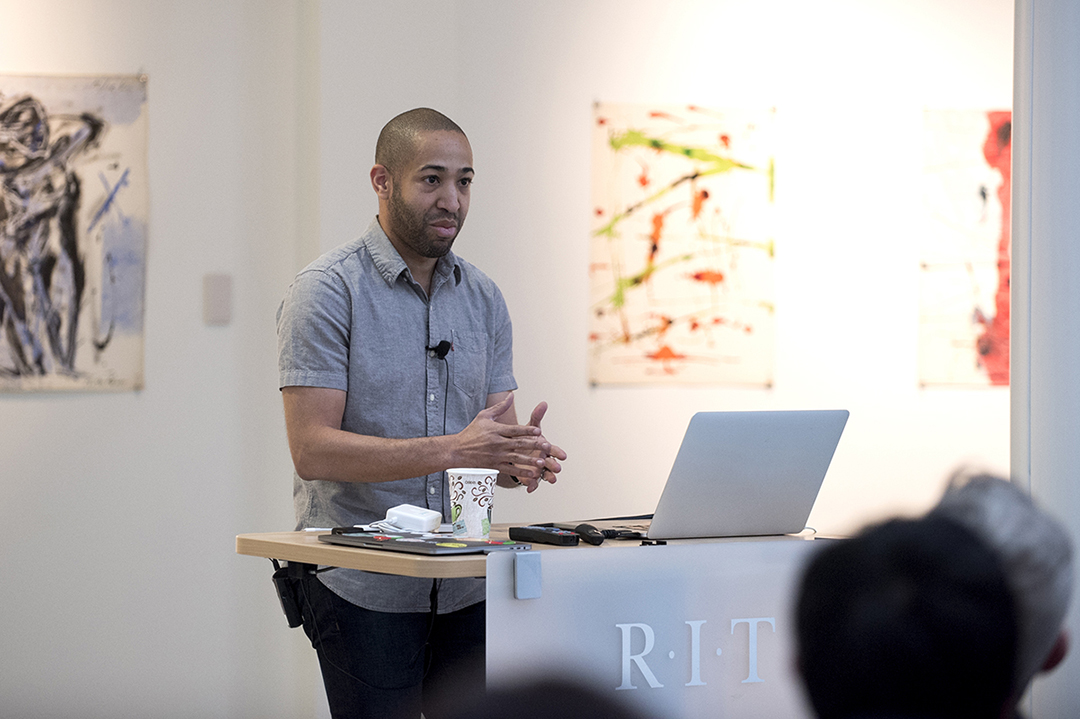 As a principal UX designer at Google, Jason Blythe '02 (Graphic Design), '05 MFA (Computer Graphics Design; now Visual Communication Design) has advanced the look and functionality of some of the company's most popular services.
During his career at Google, he has applied his expertise in experience and interaction design, information design and architecture and corporate design and branding. Much of Blythe's time there has been spent in the Google Ads & Commerce division, for which he's led the user experience design for Search Ads Formats and then Google Shopping. In 2016, he led the redesign of Google's desktop search experience, using research, data and design thinking to inform decisions. 
Blythe is now the head of user experience design for Google Image Search, serving a mission to make Google Search more visual. 
Blythe's design career has also included roles at Effective, Inc., Eastman Kodak Company and Saatchi & Saatchi. 
"I got the right set of foundational skills for my career (at RIT)," Blythe said. "As a visual designer, understanding the basics of typography, composition, color — those skills really matter."
As an RIT graduate student, Blythe said learning the basics of human-computer interaction set a theoretical foundation he still relies on as a designer at Google. 
Blythe is also a frequent recruiter for Google at Creative Industry Day, an annual event organized by RIT's Career Services that connects students with companies from around the country. The event has helped lead to dozens of RIT design students being hired by the technology giant. 
"RIT students tend to be very well-rounded at the intersection of interaction and visual design," Blythe said. "The ones we have hired at Google have all been fantastic hybrid designers working on challenging problems."
Topics