Co-op spotlight: Alumna parlays co-op experience into career success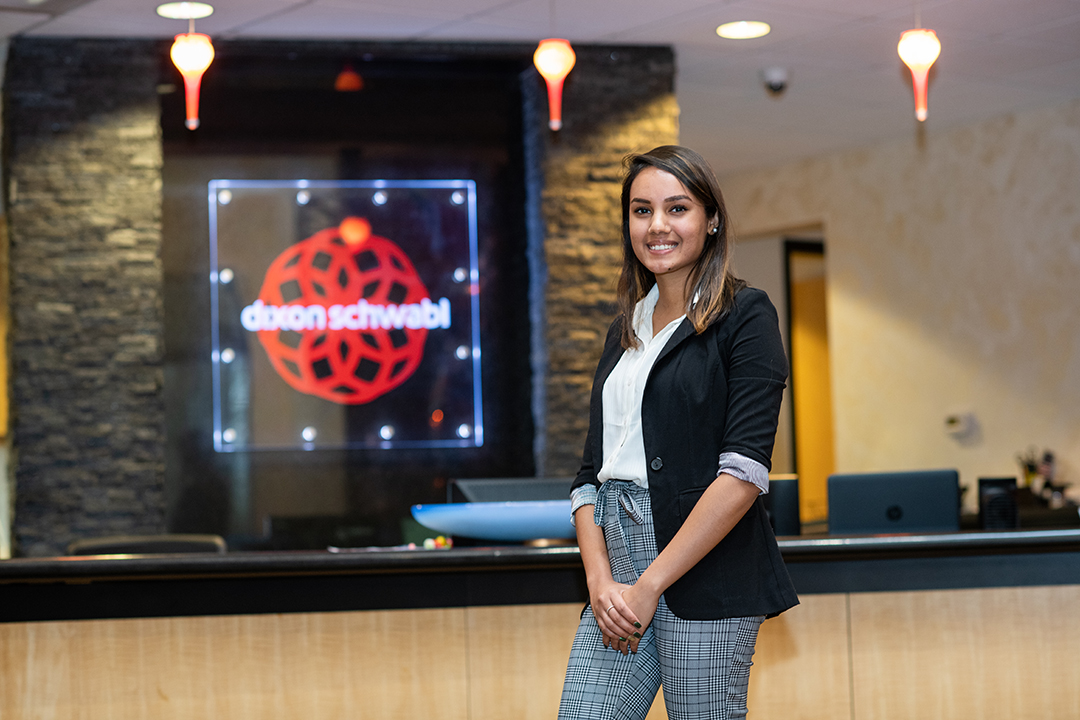 Professional experiences as a student helped pave the way for Isha Mehta '20 (Graphic Design) post-graduation.
Now a marketing excellence associate in the Design SHINE program at Deloitte, Mehta credits the development of her soft skills — specifically communication and time management — to several co-op and internship opportunities. 
"At my current job, my colleagues are constantly impressed by my communication, presentation and professional skills," Mehta said. "I wouldn't be the professional I am today if I hadn't started early on with my co-ops and internships."
Among other opportunities, Mehta completed a co-op in the fall of 2019 at local advertising agency Dixon Schwabl, working as a junior art director. She learned about the co-op through Chris Lyons, adjunct faculty in the Graphic Design program.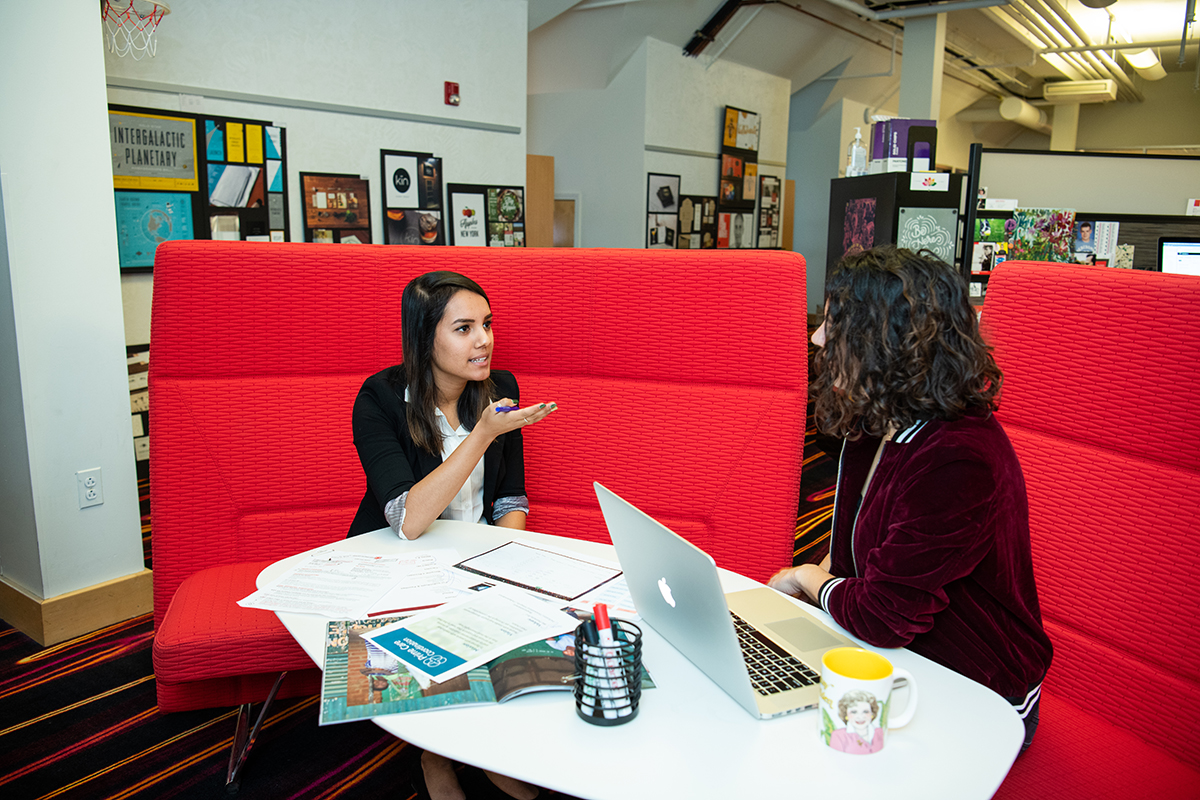 Gabrielle Plucknette-DeVito
There, she conceptualized and designed web and banner ads and websites, and contributed to other collaborative digital projects. She worked with copywriters and developers on the execution of responsive websites and apps, creating the wireframes and mockups that were presented to clients. Mehta was also involved in brainstorming sessions for various ad campaigns. 
Mehta said the experience reinforced the importance of collaboration and "company culture."
"I was constantly working with the art director, copywriter and the developer to make the client's vision come to life," she said. "Also, Dixon Schwabl is an amazing group of people that are not only talented and innovative, but also fun, engaging, kind and caring. I saw how having a positive and nurturing company culture can impact your overall performance and experience."
Mehta said she reported her co-op to RIT's Office of Career Services and Cooperative Education, in part, to promote future opportunities for students. 
Additionally, Mehta fulfilled design internships at The Cause Collaborative, LeChase Construction and Waldinger Creative while at RIT. She was also a graphic designer for RIT Libraries. Collectively, along with the RIT Graphic Design curriculum, the experiences molded a professional mindset.  
"I had so much professional experience even before I graduated, which helped me tremendously with my schoolwork," she said. "I started to approach projects as client work and completed them more efficiently."
Reporting co-op experiences helps RIT's Office of Career Services and Cooperative Education provide support and build relationships that create more opportunities for students.
Topics