May 5, 2021
by Kelly Sorensen
Drawing out engaging gameplay
Julie Toich '22 has created illustrations for multiple games developed at RIT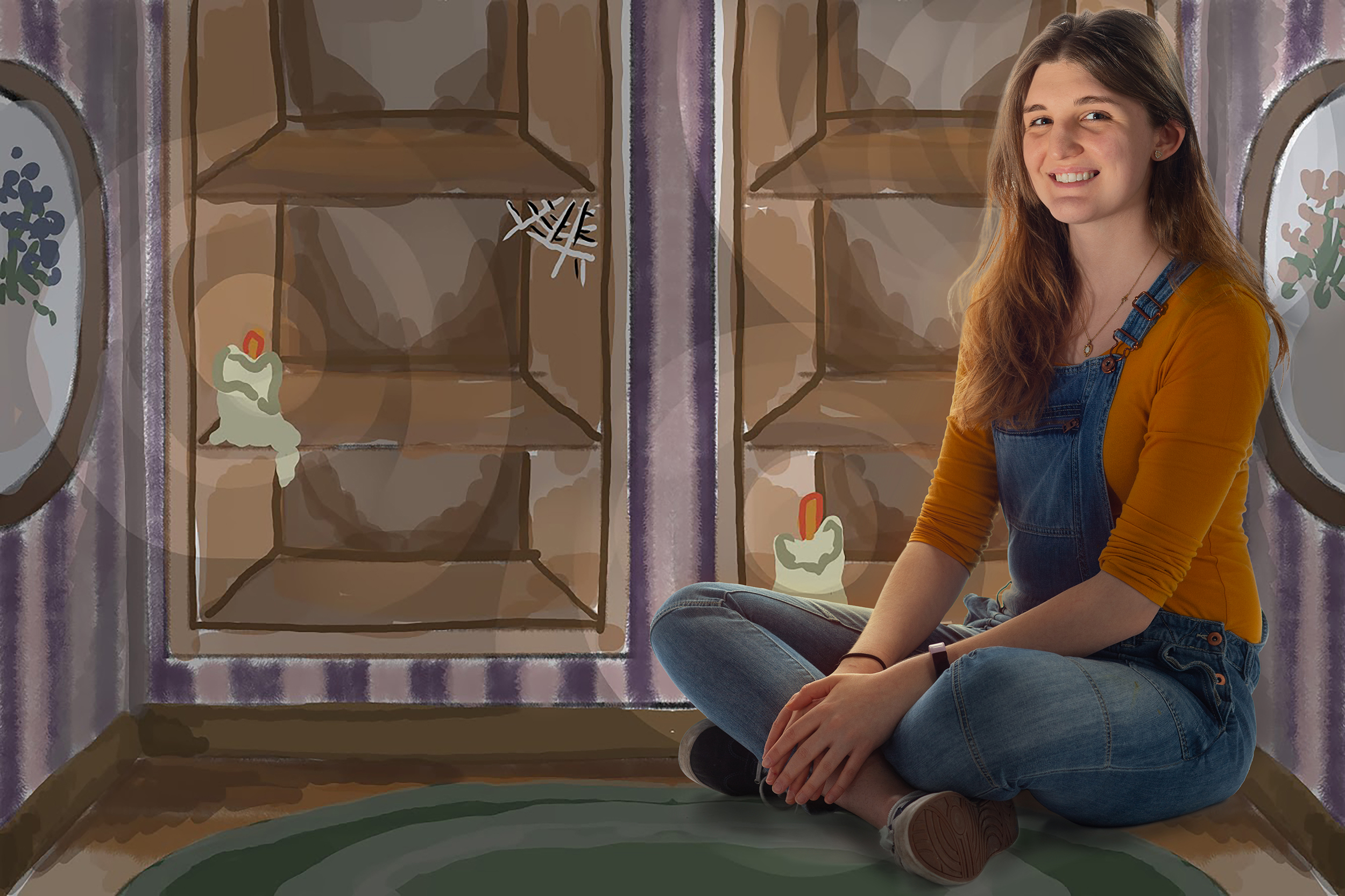 Julie Toich '22 (Illustration) hopes to illustrate for video games or movies once she graduates from RIT. She is getting a jump start while only a junior as she has already created illustrations for two video games — one that is currently available in the Android store called "Riptide." 
"Riptide" was loosely inspired by Chinese mythology. In "Riptide" players are boats sailing on the ocean battling sea monsters. The first boss or enemy encountered is a koi fish who hopes to transform into a dragon but is unsuccessful when it fails to clear a waterfall. As a result, the koi fish unleashes its vengeance. Toich drew and conceptualized all the mobs, including the koi fish, a monkey, a clam, and a pandatee (a panda manatee).
Toich is part of multidisciplinary teams of RIT students collaborating on the development of the games. She is working with students whose majors range from Game Design and Development to Graphic Design to Animation to Ceramics.
In summer of 2020, Toich and the other members of the "Riptide" team landed a spot with the MAGIC Maker program, an entrepreneurial experience which provides students funding and support to create their own digital media for publication and potential investors. Toich worked 40 hours a week, earning a paycheck and co-op credit.
"I was drawing eight hours a day. I had to be creative all the time. I got into a rhythm. It gave me an idea of what it would be like to work in a game studio," Toich said.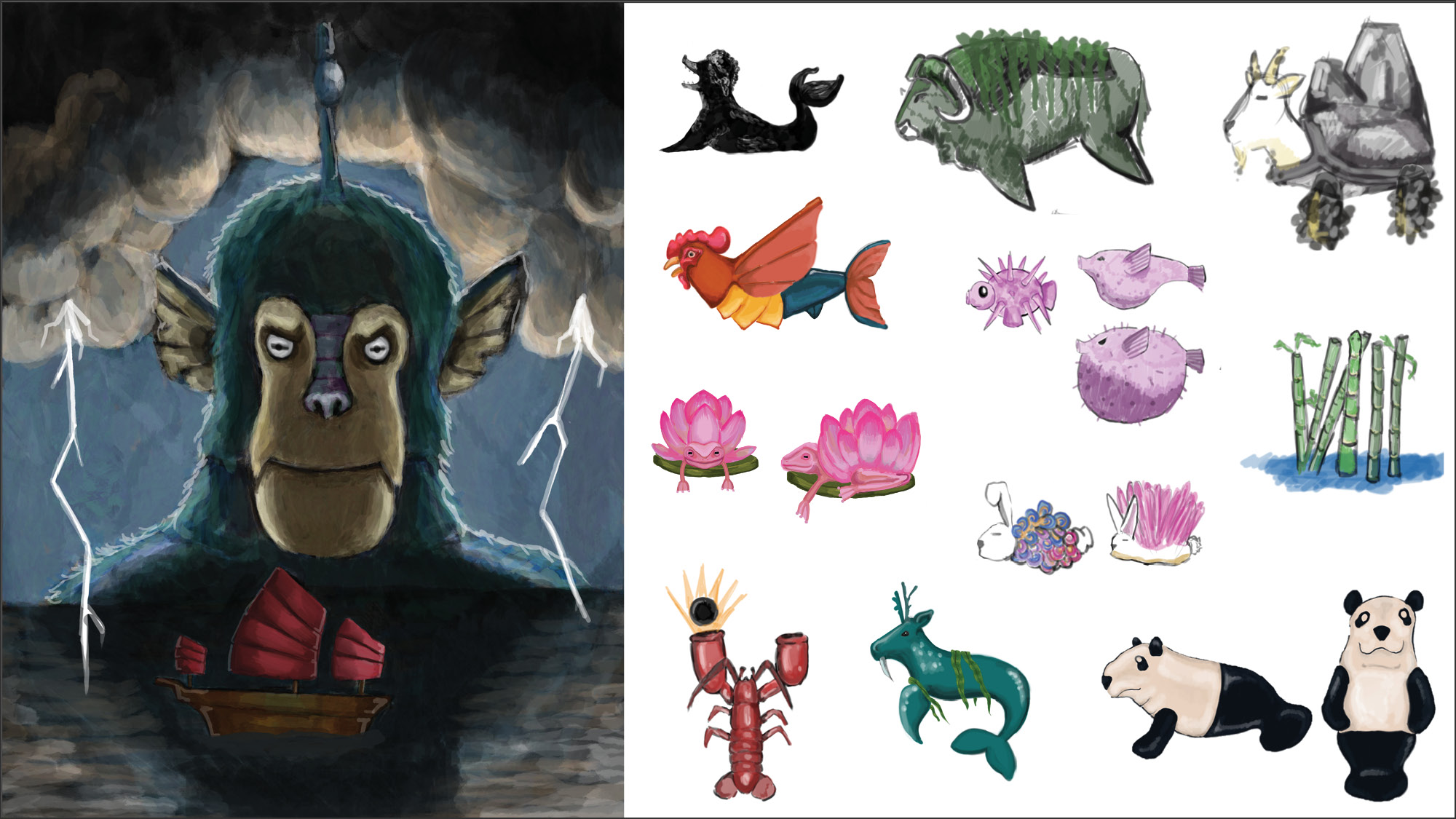 Julie Toich '22
The other game Toich is currently working on is "Necromancer Academy." 

Toich is producing the illustrations and one of her teammates created 3D models for the game in which players can use inanimate objects to create a cat's anatomy.
"It's got a cool Tim Burton kind of vibe to it, and it's a lot of fun to get to play with different aesthetics," Toich noted.
In addition to honing her technical skills, Toich has learned that communication is just as critical as the creative aspect.
"You have to learn to talk through with people what they want out of the product you are creating," she said. "This is what happens with real-world clients. And sometimes you have clients that don't necessarily know what they want."
To learn more about student, faculty and alumni involvement in game arts, visit rit.edu/artdesign/game-arts.