Fellowship allows students to be entrepreneurs and stay in school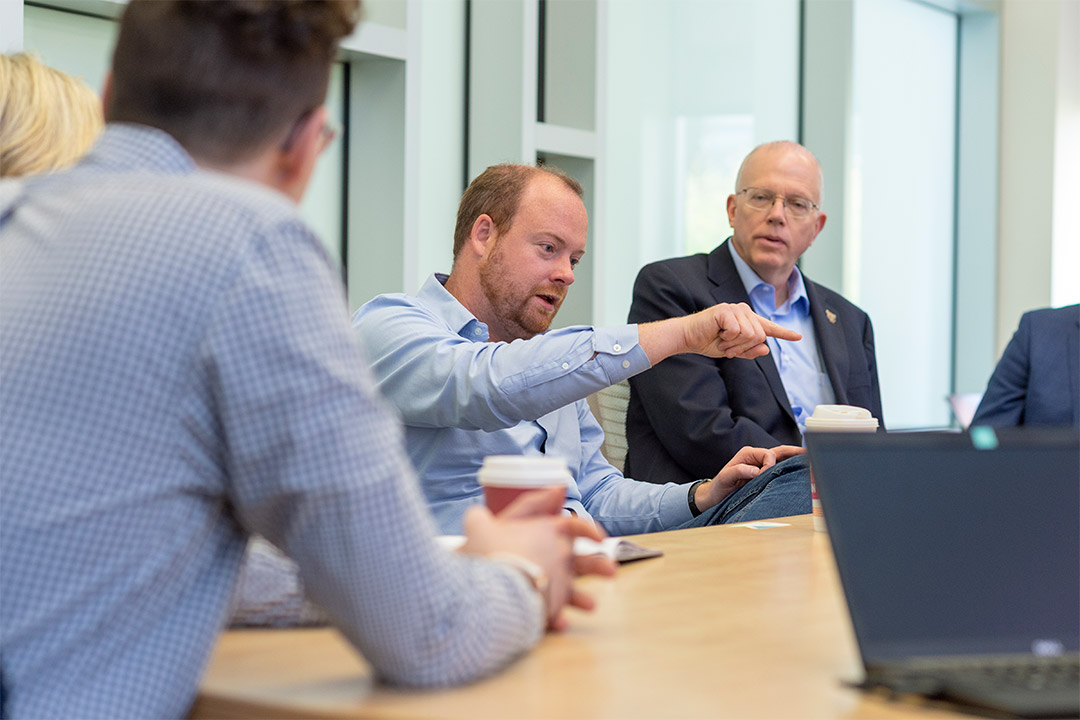 Before transferring into the School of Individualized Study (SOIS), Zack Evans was ready to drop out of college to concentrate on his shipping fulfillment business full time.
"I didn't have the time for school anymore and I could not let this business idea go," said Evans. "College would be around forever, so I wanted to focus on growing my business while I still could."
After talking with James Hall, dean of University Studies and executive director of SOIS, Evans found an alternative that would benefit his business and college career: The Gap Year Entrepreneurial Fellowship.
The fellowship was created in 2018 and allows SOIS students to take time off of school to focus on personal business ventures while still working toward their degrees. Students in the fellowship also receive a $15,000 award to create the time and space needed to build their business, and they have access to mentorship from entrepreneurial experts at the university. 
"We want to bring the most talented and most creative students to the Rochester community, and to RIT, and send them the message that the passions and dreams that they have can be pursued here," said Hall. "Sometimes that means getting out of their way. Sometimes that means opening up space for them to drive the particular innovations that they're invested in."
The Gap Year Fellowship was made possible by a gift from alumnus Austin McChord, founder of Datto and venture partner at General Catalyst, who gave $50 million to the university in 2017. The fellowship was one of many areas on campus McChord supported with his gift.
"I really hope that students come away from the gap year with a better idea of what's possible and, really, a stronger belief in themselves about what they can build," said McChord, who also is an RIT Trustee. "I hope every single student feels like they are in much better control of their career and has a better idea of where they want to go and what they want to do."
Reflecting on his experience as a young entrepreneur at RIT, McChord emphasized why he thinks it's important to give the time, mentorship, and financial resources that allow a student start-up to grow.
"RIT was instrumental in me achieving the success that I was able to achieve, so the right thing to do is give back and, hopefully, help future students go on and do even bigger things than anything I have ever done," he said.
The fellowship began in 2018 when Brandon Hudson, a fourth-year SOIS student, took a gap year to focus on growing his HVAC systems company, Seerwise.
Since then, four new students have participated in the program: Evans, Sam Cammarata, Jeremiah Gryczka, and Amanda Zaremski.
Advice for young entrepreneurs
During a meeting with the Gap Year Fellows, RIT alumnus Austin McChord was asked what advice he had for students working to build their own companies. Here's what he said:
Tell a compelling story. Even if an investor has heard 10 pitches that day, make yours stand out.
You can run your company however you want, so focus on making it a place where people want to stay.
When talking to investors, be transparent and honest. If you don't know an answer, just say you don't know.
Know your business, know your space in the market, and, most importantly, know your limits.