Jeremiah Gryczka, owner of Mountain House Media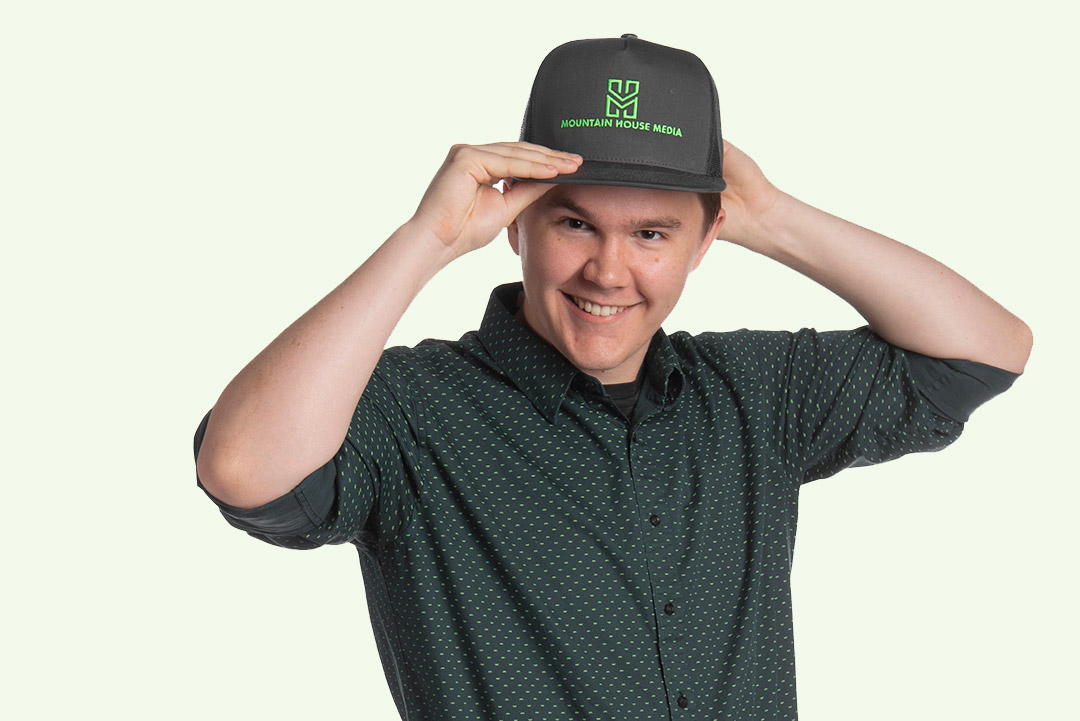 Meet Gap Year Fellow Jeremiah Gryczka, owner of Mountain House Media, a digital media production and advertising agency that acts as a creative partner for its clients by helping to improve visibility of their businesses and by stimulating creative growth.
2019 graduate from the School of Individualized Study with concentrations in film, photography, advertising, and business
From Syracuse, N.Y.
Gap Year Fellow from May 2019 to August 2019
Team members from RIT
Mountain House Media employs six from RIT: Andrew Sevigny '19 (motion picture science); Trevor Brashich '19 (motion picture science); Mike Chungbin, a fourth-year motion picture science student; Taylor Butler '19 (graphic design);  and Tori Dunn, a fourth-year film and animation student.
Why apply for this opportunity?
Gryczka wanted to create a commercial to show clients what the talent at Mountain House Media can do. After applying to the MAGIC Maker program, Gryczka worked with MAGIC and SOIS to formulate a way each party could co-support his gap-year experience.
"Getting into the fellowship was kind of like a happy accident. I was in disbelief when I found out that we were accepted," said Gryczka. "Even though I didn't get what I originally applied for, I'm thankful that it led me to this program."
What's your advice for other student businesses?
The biggest piece of advice Gryczka has to offer to other student-run businesses is to simply say yes and don't wait on someone else's instructions.
"Opportunity is about saying yes to anything. Don't wait for what you think will be the perfect opportunity, start it today and see where things can go," said Gryczka. "You can't grow unless you just start."
Goals accomplished during fellowship:
1. Created a commercial campaign to advertise the company.
2. Revamped the company's online presence and inbound marketing efforts.
3. Created a referral program to attract new client.
4. Reinvented and improved branding and marketing materials.
Related News
Topics