Graduate works on 'Colossal Cave' project led by legendary game designers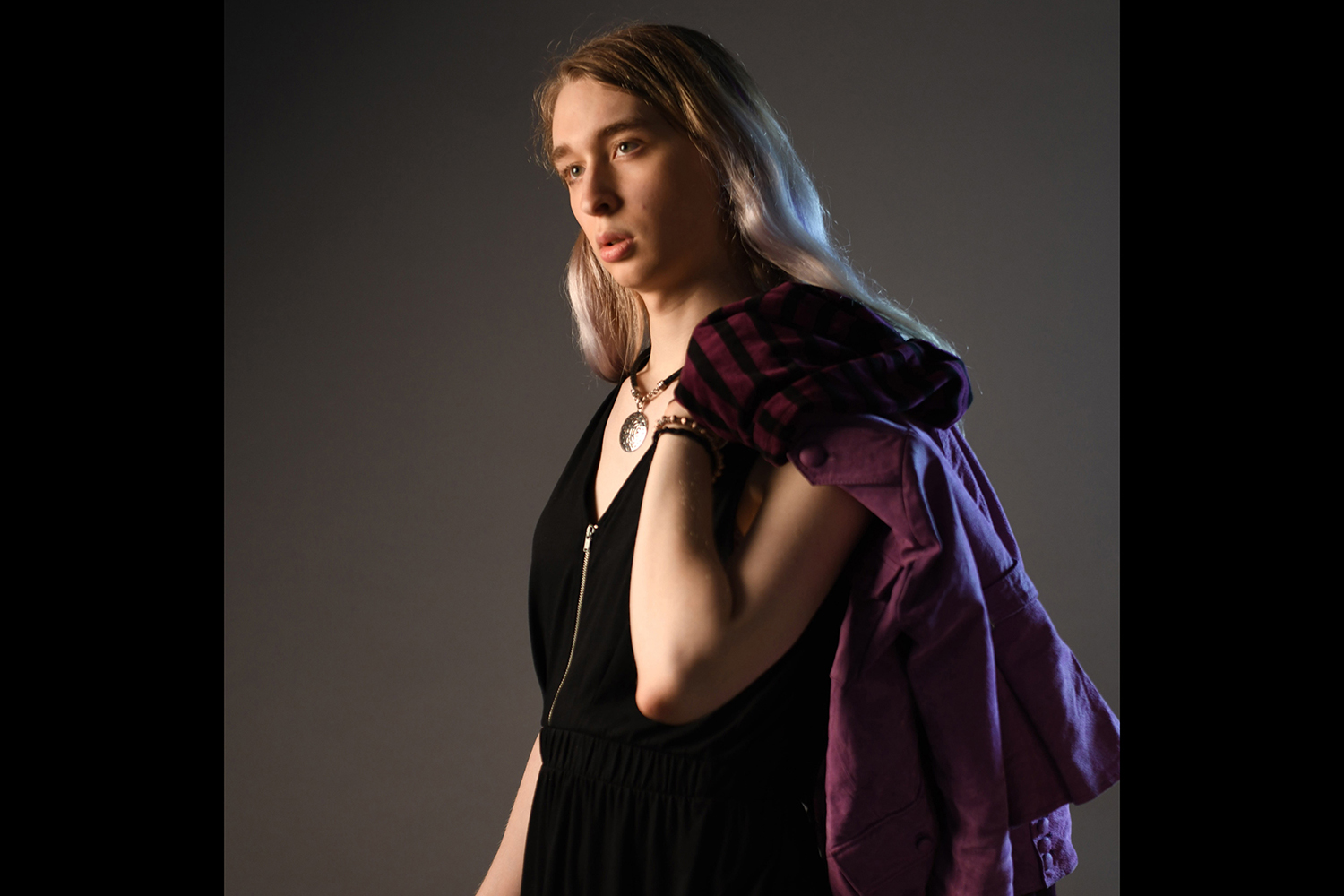 Morgan Hamilton '22 (3D digital design) can't think of a better introduction to the industry than the one they received.
After graduating, they were doing what they loved — creating art for a video game.
But it wasn't just any game. 
It was a reimagining of "Colossal Cave Adventure," a 1976 text-based adventure game now in the Strong National Museum of Play's World Video Game Hall of Fame. What's more is the contemporary homage to "Colossal Cave" was a project led by legendary game designers Roberta and Ken Williams, famous for their producing classic adventure games, most notably "King's Quest" titles.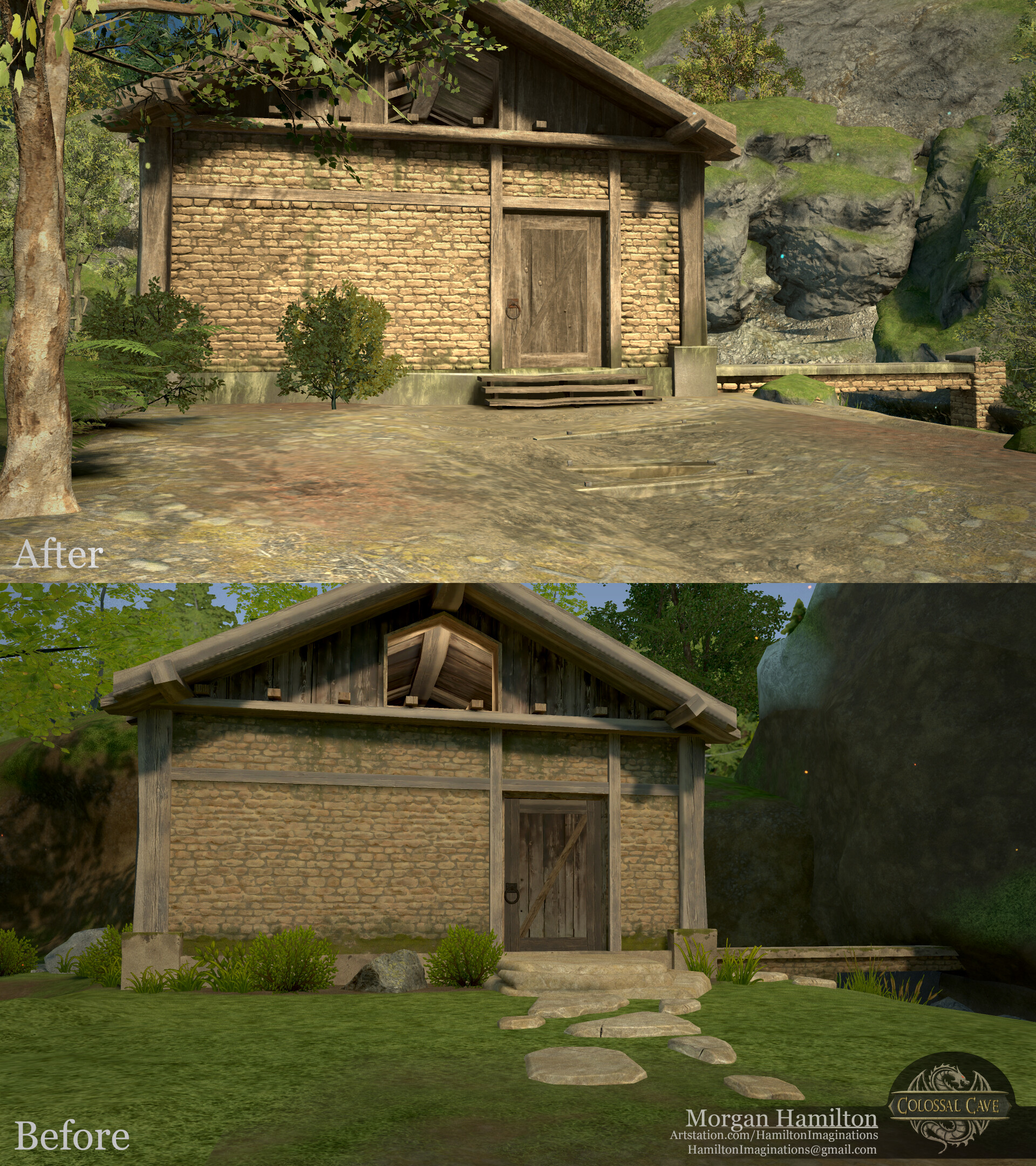 Morgan Hamilton
Hamilton was hired by the Williamses as a 3D environment artist for the making of the new "Colossal Cave." It was released Jan. 19 on Epic Games, Nintendo Switch, PC, PlayStation 5, Steam, the Quest 2 virtual reality headset and Xbox.
"It was incredibly rewarding and a unique experience that I don't think I could have gotten anywhere else," Hamilton said. "I learned so much about how to work as a cohesive team and under tight deadlines without burning out."
The new "Colossal Cave" is a first-person, single-player 3D action-adventure with a massive mythical world to explore. 
Hamilton was responsible for the final polishing of key focal points of several of the game's levels. They added missing details to environments, optimized existing assets, and made props from scratch to fill in certain areas. Some of their principal contributions can be seen on a prominent brick well house in the first level, in large structural pieces in the final level, and in the refined architectural details of a sprawling throne room.
Roberta and Ken Williams came out of retirement to form Cygnus Entertainment and bring on a creative team to help realize their vision for "Colossal Cave." Before this opportunity, Hamilton said they learned about the pair's influence on the industry in their History of Digital Graphics class at RIT.
"Their sort-of 'old-school' design sense came out frequently, and was a really interesting contrast to how young the rest of the team was," Hamilton said. "I think it made the game more authentic to the original as a result."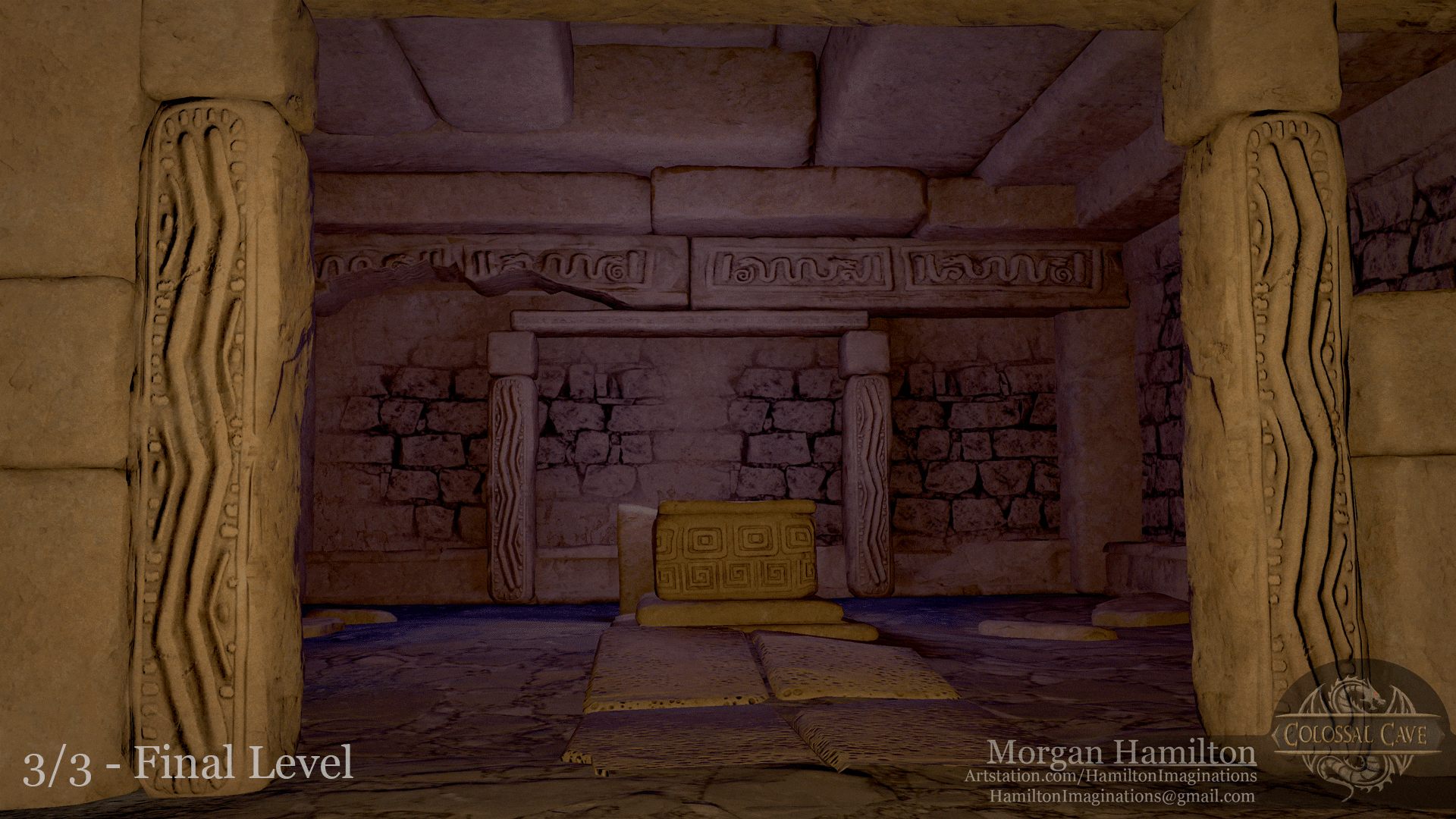 Morgan Hamilton
Another of Hamilton's accomplishments with the game was preparing and optimizing assets to suit the Quest 2 VR platform. Hamilton considers VR to be the most exciting technology in the video game arena, and also their favorite medium to work in. 
"I just love being able to see my art 'in person,'" they said. "One of the parts that I loved about 'Colossal Cave' was that it was releasing for VR headsets from the start."
Hamilton fondly recalls the VR experiences they made in RIT's 3D digital design program while enrolled in Professor Shaun Foster's Real Time Design course.
"I really hope that I'll get to create more VR experiences as my career goes along," Hamilton said.
Other enriching projects Hamilton executed at RIT occurred outside the classroom, but still required the core 3D skills developed in the program. 
Hamilton served as lead technical artist for a semester in improving the Cary Graphic Arts Collection's VR collection. Hamilton also worked with the Ganondagan State Historic Site to make an educational PC game.
"I think that 3D digital design prepared me for the games industry as well as any college major possibly could," Hamilton said. "The most important things the program taught me were my artistic sense and design skills, my ability to give and receive critique, and presenting and pitching my art and ideas to a supervisor. Those vital skills will never change."
Topics