In the heart of Europe: An interview and podcast with RIT Croatia President and Dean Don Hudspeth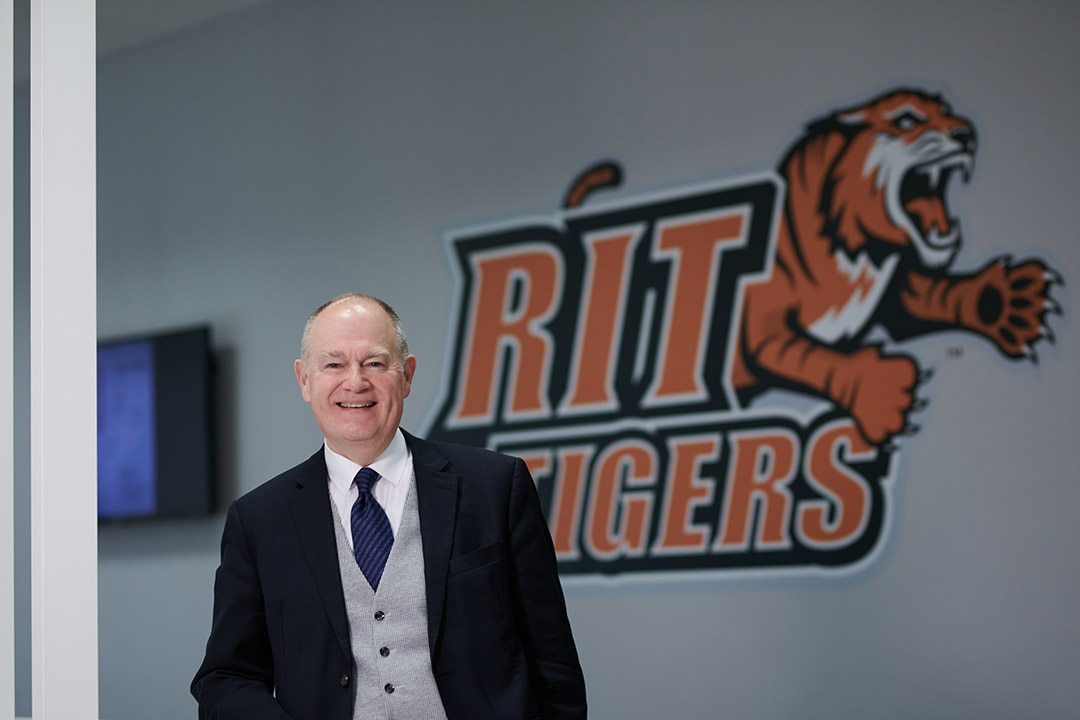 Mislav Mesek, RIT Croatia alumnus
ZAGREB, Croatia — RIT Croatia President and Dean Don Hudspeth recently sat down for an interview with Bob Finnerty, RIT's associate vice president of communications. Hudspeth discussed a variety of issues, from his vision for RIT Croatia to its strategic location in Europe. RIT Croatia, the oldest of RIT's global campuses, is also celebrating its 25th anniversary. It has two locations: the Adriatic coastal city of Dubrovnik and Zagreb, the capital city.
Editor's note: The interview was edited for brevity.
For the RIT family and audience back in the United States and Rochester, N.Y., please set the scene of Croatia, a nation at the crossroads of central Europe. From the capital city of Zagreb to the coastal city of Dubrovnik, what makes this area of the world so special in a global context?
When you look at a map of Europe, we're very much located in central Europe. I would say geographically as well as historically — really where East meets West. It's a wonderful location about where the country is in the sense that we have access to a lot of major other European capitals that are close, including Vienna (Austria), Venice (Italy), and Budapest (Hungary).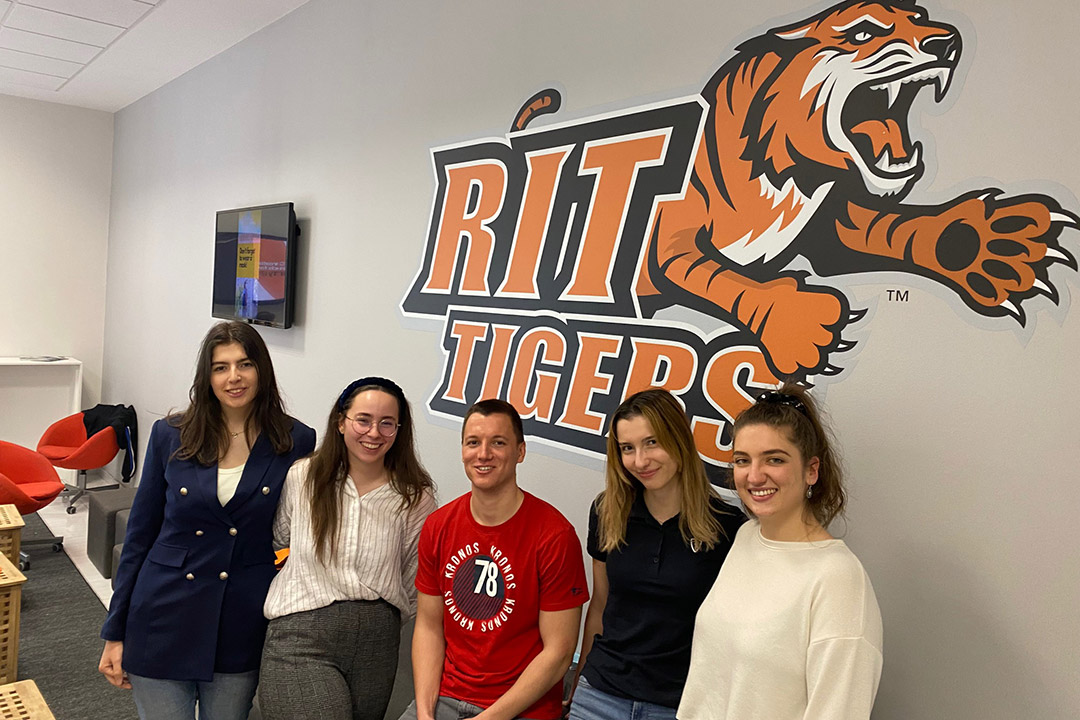 Croatia is relatively a small country with a population of about 3.8 million people. And for a small country, it's very diverse both from a geographical point of view and also culturally. We have differences here between Zagreb in the north region relative to Dubrovnik, in a region known as Dalmatia. There are also historical influences with the Austro-Hungarian Empire. Plus, also with Italy, the influence from going back to Roman times and Venetian influence. To the East of us, the influence of the Ottoman Empire that pushed into Bosnia.
So really, like I said, a lot of this East meets West. I would say that Croats are definitely Mediterranean. The people are very warm and welcoming and it really is a phenomenal place to be living as I have for 25 years, as a Canadian.
RIT Croatia is celebrating its 25th anniversary. You were formerly known as the American College of Management and Technology when you were established in 1997. At the start, you were based in Dubrovnik, the historic city along the sea. Croatia was coming off its "War of Independence" breaking away from the former Yugoslavia. Tell us more about what has changed since those early years, including adding this second location here in Zagreb?
Our silver anniversary is on Sept. 18. We started with an invitation by the Croatian Ministry of Science and Education to create a private educational institution that would deliver duly accredited degree programs with both an American RIT degree and a Croatian degree. We were the first private educational institution to be established in Croatia. We also established our first program in hospitality and tourism management. It was really to help Croatia develop in the post-war period. RIT played a huge role in helping to redevelop the tourism industry after the war … Our big move was an expansion into our second campus in Zagreb. We started in 2011 with the international business degree program and also the IT program, which is now the IT and web and mobile computing program. We also added our master's degree programs: service leadership and innovation, as well as the information technology and analytics.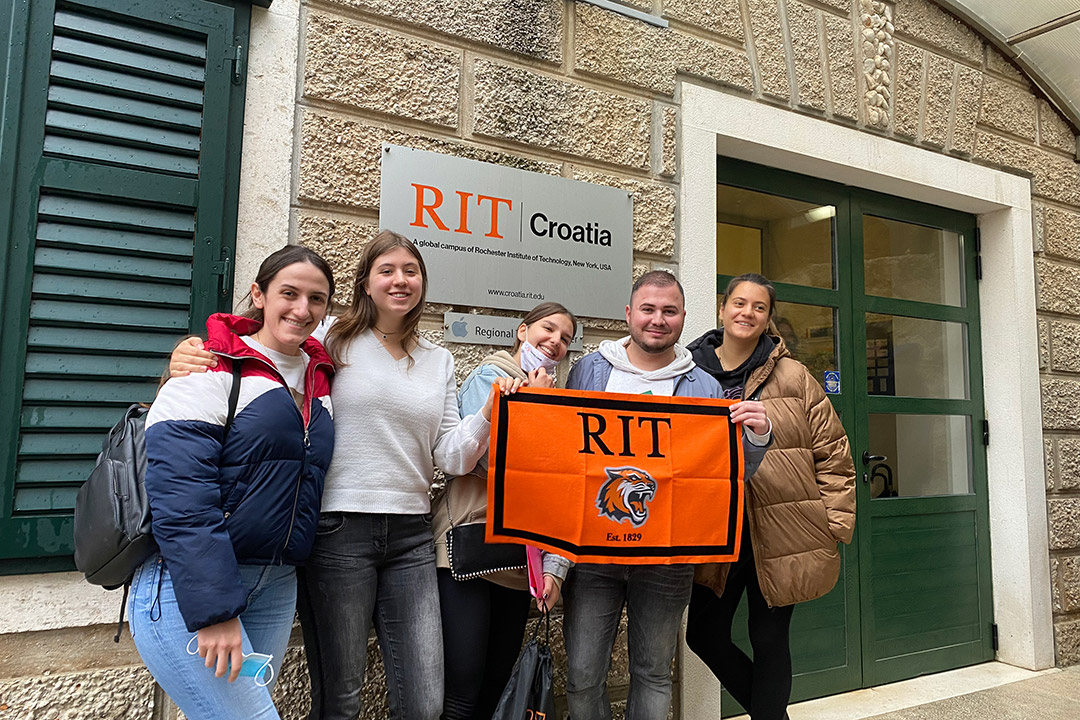 If you can describe the higher education landscape in Croatia. We know that the public system is dominant here. So how can you differentiate? What is the significance of what you bring here to RIT Croatia?
As I mentioned, we were the first private educational institution in Croatia. And since that time, there has been a growth in the private sector, but it's still pretty small, representing less than 10 percent of the overall college enrollment for the country. The vast majority of these public institutions are free, no tuition. This is quite common in Europe. With us coming in with private education and also charging tuition, we have really been establishing our value by showing outputs with the success of our graduates and the careers they have. We offer a much more individual approach with the students, very student-centered learning. The public system, even though it has been modified and changed a little bit, and a lot of it actually due to the impact that the private market has had, is still a mass student model with large classes. The individual student attention isn't quite the same.
We heard that earlier from your student government leaders. They talked about the professors being available and giving that high-level of engagement. Your academic programs are very focused here. What do you see on the horizon?
We have a goal to be expand our degree offerings. And the next one that's going to be coming is the new media design program from the College of Art and Design. We think it's going to be a great fit and there definitely is a market need. We are currently doing market assessment about what we would see as being a good fit. But obviously, before any program we'd look at launching, all the folks on the Rochester side need to be on board. All of my dean colleagues in Rochester are very much supportive of global initiatives and expansion. And we've seen that in terms of the programs that have gone into Dubai, China, and Kosovo.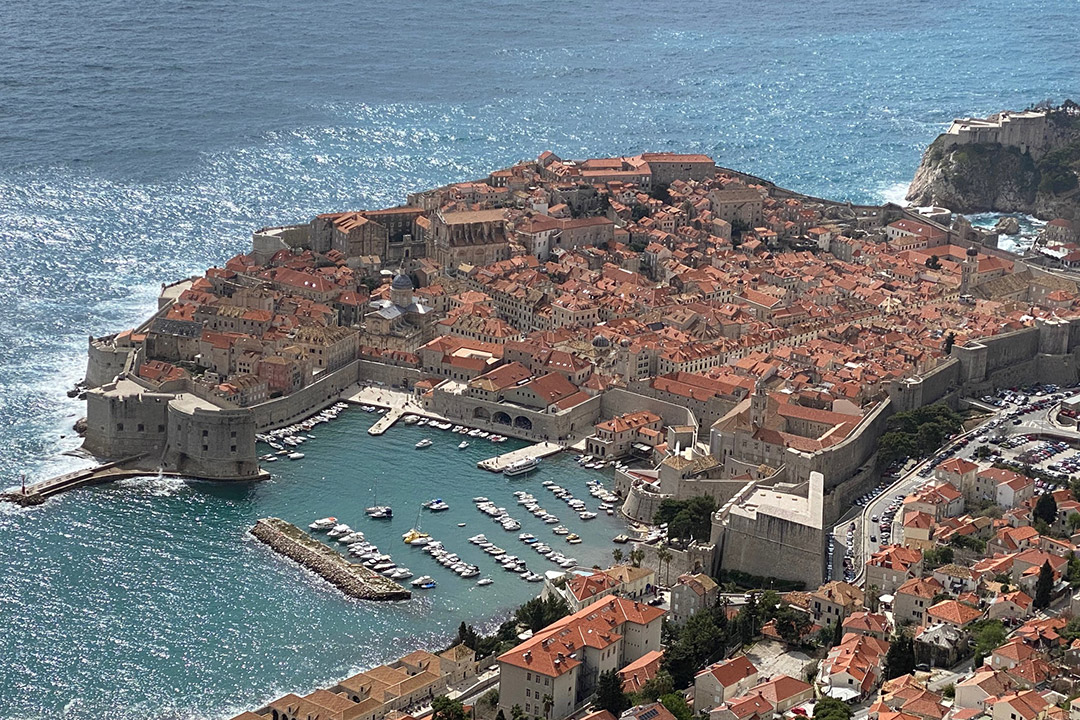 RIT Croatia now has more than 2,600 alumni living in more than 40 countries around the globe. How do you measure their success and what are you most proud of when you think back to your alumni in the past 25 years?
I think we're proud of, and it's also a validation of what we're doing, is the high rate of employment after graduation that we've been averaging. It's about 90 percent employed six months following graduation. Now alumni are really moving up in their positions. We're also very excited that about 25 percent of our alumni have their own businesses either on a full-time basis that they've developed and are growing quite significantly, or even many on a part-time basis. We are also pleased to see that many of them have gone abroad and our working in international settings.
Your current strategic plan is running its course at the end of this year. You will soon begin drafting a new 5-year strategic plan. What can you say about that and how far along in the process you are?
We will actually be presenting a preliminary draft of the plan to the RIT Croatia Board of Trustees in May. We've been working with the faculty and staff. And then once we have the preliminary trustee input, we'll be then reaching out to students and alumni. The plan will go for final approval to our RIT Croatia trustee in the fall. We will look at increasing degree programs at the undergraduate level, as well as at the graduate level. We will also be looking at a stronger research output to be in line with RIT's ever-growing research portfolio … We also want to look into more entrepreneurship initiatives. And we really want to look at either establishing our own incubator or collaboration on an incubator, and then ultimately tying in to the RIT Student Accelerator.
We also really want a greater number of international students coming to RIT Croatia. The demographics in Croatia are challenging with limited population. We do see our future growth tied into more international students. We area an ideal location in Europe. We think it enhances the profile for RIT, and for us from a diversity point of view from an overall student experience.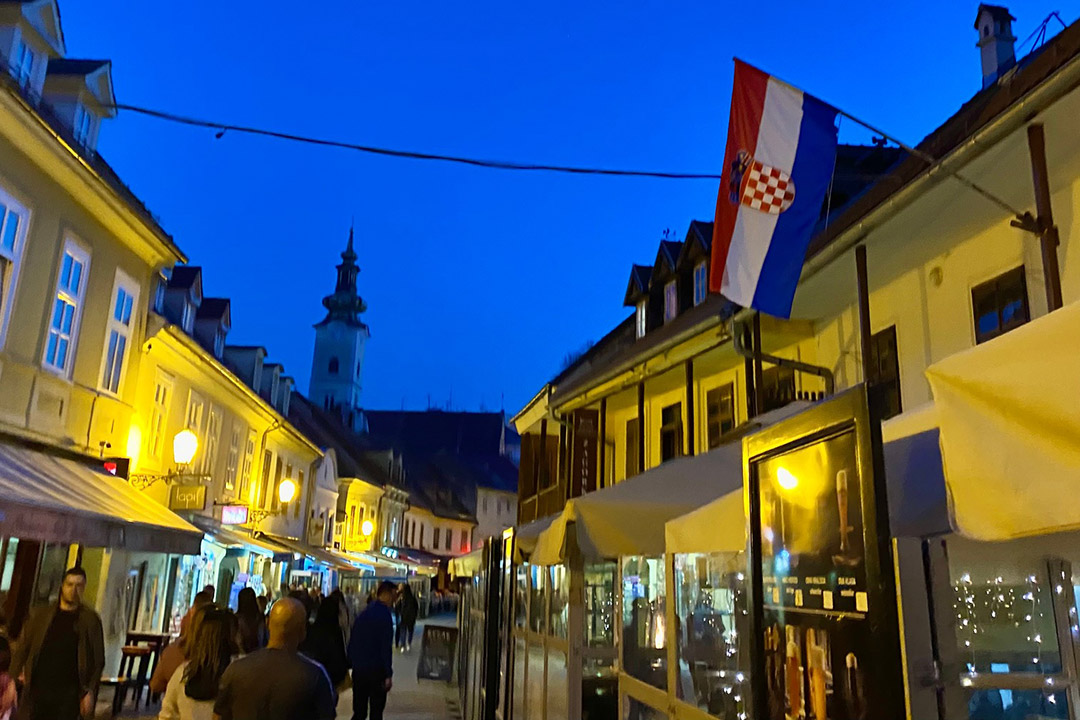 So, it's this concept of you're in Europe, with a connection to more of Europe, too?
Yes. I really think that when you talk about "RIT Europe," we're doing that already. And we just so happen to be located in Croatia. But our position, again, is phenomenal. Because even when we've had our Study Abroad programs with having Rochester campus students coming in, it's usually tied into, for example, the psychology program: they start in Zagreb, they end up in Vienna. We had our communication program starting within Croatia, ending up in Greece. So, in many ways, we've been doing that. We've been kind of acting like RIT Europe based in Croatia. And that, certainly from an international student point of view, is attractive. And us being part of the European Union is also very positive thing.
What other opportunities do you see for RIT students and faculty members back in the United States? What would you like to say to the folks back in Rochester?
The first one I think of from a student end is the study abroad opportunity. It's rare that when an American university actually has overseas campuses. I think it's just a wonderful way to be able to spend, whether it be a short program or a full semester, time and to be part of RIT, but in Croatia and Europe. I think from a faculty end, the research opportunities. And this is something that we're going to be working on and certainly having conversations to be able to stimulate more of this collaboration. It really creates some unique research opportunities being in Europe, plus also being on our European accreditation, our Croatian accreditation, being able to access research grants and opportunities that maybe a faculty member in Rochester wouldn't be able to.
We also have ties to all RIT alumni, wherever they've ended up in the world. We have an open invitation of dropping by for a cup of coffee, whether they're in Zagreb or in Dubrovnik. If you're taking cruises on the Adriatic, a lot of the cruises stop in Dubrovnik. And it's a quick walk from the Old Town and stop by the campus. And many folks have done that … Come and see our campuses in Croatia. If you're a part of the RIT family or a partner of RIT, that means you have that same relationship in Croatia.
Topics