Intersection of Innovation and Technology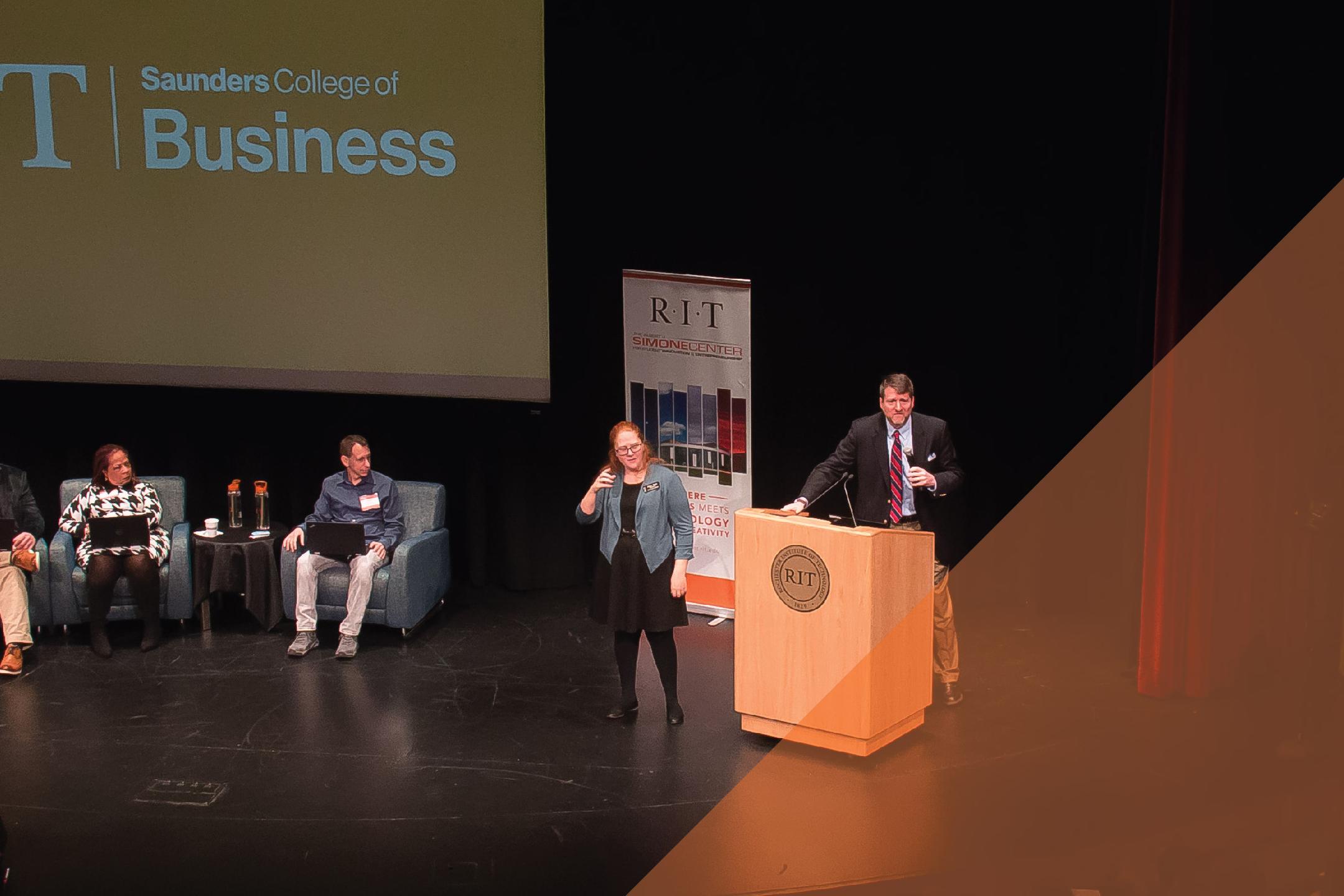 Saunders creates dynamic professionals who have a deep understanding of business solutions and the latest technology. Students in the marketing and supply chain management programs learn foundational business skills along with discipline-specific knowledge and the latest market trends so they can become change agents and expert decision-makers in their fields. Students can also choose minors, such as entrepreneurship and sports and entertainment management, so they can specialize in the areas they are most passionate about.
Saunders consistently ranks nationally and internationally for its programs, ranking in the top five for best undergraduate business programs in New York State and 53rd nationally by U.S. News & World Report, and 31st for career outcomes by Poets&Quants. Saunders is accredited by the Association to Advance Collegiate Schools of Business (AACSB), the premier accrediting association for business schools, which only recognizes less than five percent of business schools internationally. Graduates of Saunders continually pursue high-level positions at top businesses globally, which is why Saunders boasts a 95% career outcomes rate across all of its business programs.
Classroom resources available for teachers and advisors!
RIT is internationally known for its extensive cooperative education program. RIT places more than 4,500 students each year with over 3,400 hiring partners globally where students get paid, real-world experience in their field before graduation. Below are a few companies that our students have done their co-ops with:
Students can also choose to study at any of RIT's Global Campuses in China, Croatia, Dubai, or Kosovo to develop their intercultural knowledge and gain a global mindset. With over 25,000 Saunders alumni and over 136,000 RIT alumni, students are able to network with successful devoted alumni and driven peers throughout and long after their time at Saunders.
Get started and learn more about Saunders programs
Bachelor of Science in Marketing
A marketing degree from Saunders teaches students about the full business-consumer relationship, from internet marketing, social media analytics, and professional selling to brand awareness, international marketing, and the impact of consumer behavior. Students explore processes involved in entering markets, creating value for customers, and developing profits. Saunders teaches the technical skills involved in data analytics, search engine optimization, and digital marketing combined with the interpersonal skills of customer relationship management, professional selling, and effective communication. Students learn how to identify potential buyers, understand consumer behavior, perform market research, and develop marketing plans so they can design marketing initiatives that are effective and increase profitability. 
Typical job titles for marketing students:
Executive Assistant
Marketing Coordinator
Service Sales Representative
Marketing Associate
Account Development Representative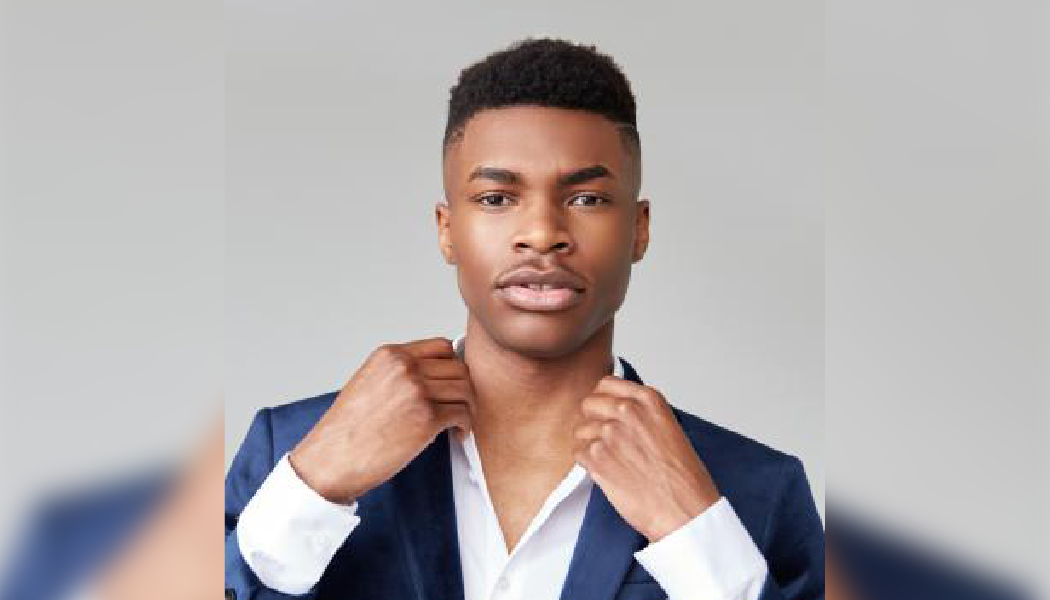 "Within the past four years, I have learned a tremendous amount from my professors, peers, and numerous on-campus experiences. Saunders prepared me to take on the job market through its rigorous coursework that challenged me to solve real business problems by providing optimal solutions. Through my time here, I have come across multiple professors and faculty members who have shared their personal experiences working in the industry and offered their compelling words of wisdom." - Karl English '22, L'Oréal USA, New York, NY
Bachelor of Science in Supply Chain Management
In the supply chain management program students learn analytical, quantitative, and leadership skills to manage product flow and make decisions in the ever-changing supply chain system. Graduates of this program will have the necessary skills for success in supply chain management, from the conception of an idea, raw material procurement, production, storage, and transportation, to purchasing, order fulfillment, distribution, and inventory management. This program teaches students the planning and logistics that it takes to move raw materials from farms and production facilities to their final destinations. Saunders teaches students a comprehensive understanding of the global supply chain system and the ability to innovate solutions, predict trends, and be a leader across industries.
Typical job titles for supply chain management students: 
Supply Chain Analyst
Logistics Analyst
Supply Chain Planner
Sourcing Manager
Operation Manager
Logistics Manager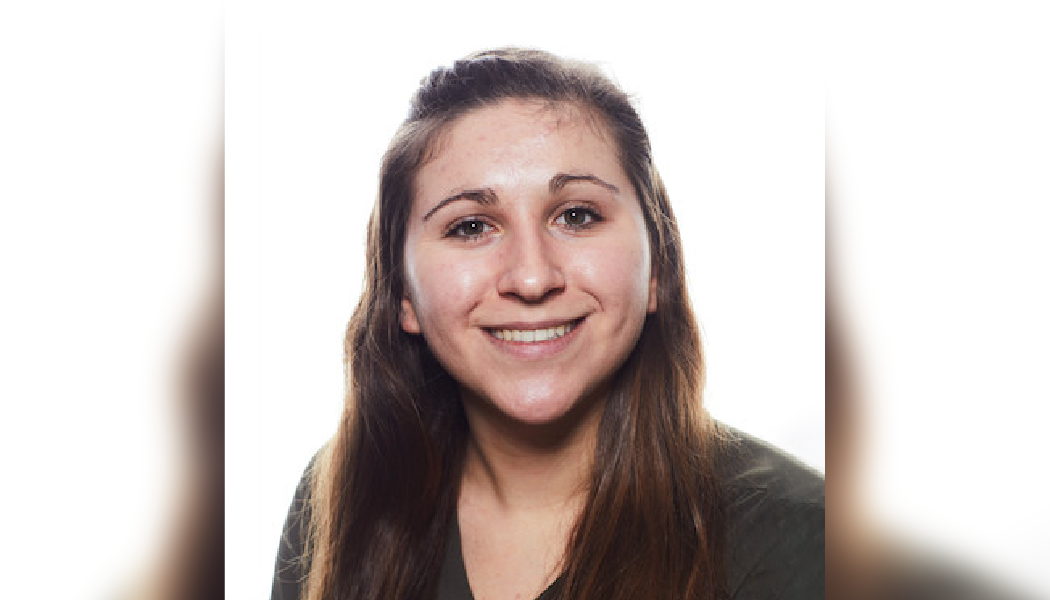 "The professors, students, and advisors are always willing to assist students in any way they can to ensure they succeed. I appreciate knowing that I have a support system behind me whenever I need help." - Paige Dobrzynski '20, Wegmans, Rochester, NY
Take a virtual tour and learn more about Saunders College of Business at RIT!
Minors
While marketing and supply chain are also offered as minors, other popular minors include:
Entrepreneurship
The entrepreneurship minor teaches students essential business skills that can be applied to any professional field. Students learn the logistics and innovation it takes to move a product from idea to implementation. Students tap a rich innovation culture and extensive entrepreneurship resources at RIT.
Sports and Entertainment Management
A minor in sports and entertainment management allows students to explore the sports and entertainment industries from a business perspective. On a campus with division I men's and women's sports teams, students learn how to manage sports and entertainment events, operations, venues, and organizations to deliver high-quality experiences.
Saunders College of Business at Rochester Institute of Technology
Saunders College provides students with a comprehensive understanding of business while utilizing RIT's vast resources in technology. The core curriculum provides business students with the knowledge they need to succeed in their field, and courses are designed to reflect the latest trends and business needs. Electives and minors can additionally be chosen from any of RIT's nine colleges to tailor degrees towards career goals.
RIT is also the home to one of the world's first and largest cooperative education programs, allowing students to do paid work and gain hands-on experience before they graduate. More than 4,500 students completed over 6,200 co-op assignments each year and are employed by more than 3,400 employers throughout the U.S. and abroad. RIT is ranked 11th among national universities for excellent co-op or internship programs by U.S. News & World Report. With a growing global network of more than 25,000 Saunders College alumni and 136,000 RIT alumni, students can make connections almost anywhere and are encouraged to meet with devoted alumni, dedicated professors, and driven peers.
Apply today to become eligible for scholarships and join the Saunders community!
Topics