Kate Gleason College of Engineering recognized for diversity and inclusion initiatives
Engineering college is part of inaugural Diversity Recognition Program established by the American Society of Engineering Education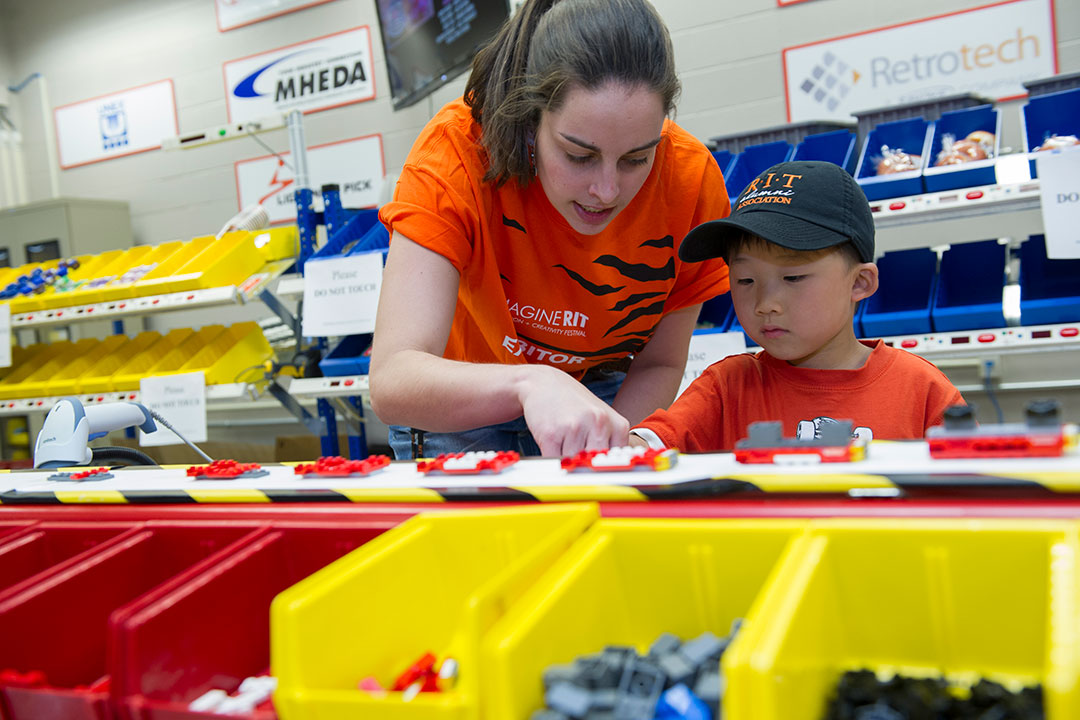 Elizabeth Lamark
Engineers today must be able to manage technical aspects of projects but also work effectively in a diverse, multi-cultural workplace. Rochester Institute of Technology is preparing its engineering graduates for those growing demands. Successful diversity and inclusion efforts toward that end have been recognized by the American Society of Engineering Education as part of its national commitment to improve diversity within university engineering programs.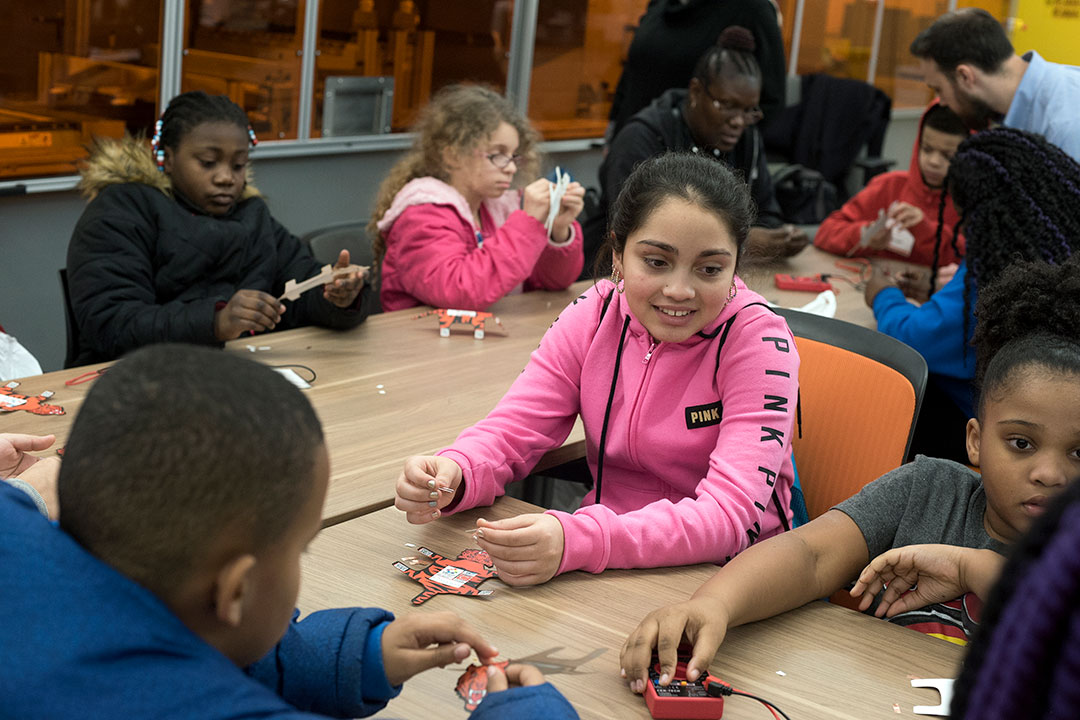 A. Sue Weisler
RIT's Kate Gleason College of Engineering was honored with a Bronze designation in the inaugural ASEE Diversity Recognition Program for the college's inclusive excellence, specifically in campus and community programming efforts that saw increases in the numbers female engineering students and faculty as well as increases in its AALANA—African American, Latino American and Native American—populations.
"The Kate Gleason College is making significant efforts to increase diversity among its faculty, staff and students. The programs we've established are aimed at achieving a student body that is reflective of the overall United States population. Moreover, we want to increase the diversity of our faculty and staff," said Doreen Edwards, dean of the Kate Gleason College of Engineering. "We believe that promoting meaningful social and cultural exchanges, in addition to providing excellent academic programs, is essential for creating an environment where all individuals can thrive and achieve their career goals."
Some of the key programs in the Kate Gleason College recognized by the national engineering society include:
The establishment of Engineers of Color Creating Opportunities: ECCO provides diversity programming and academic support to increase the number of AALANA student engineers in the college. Its signature programs—ECCO Experience and Family Day—are free overnight and open house activities respectively, to bring prospective students and families to the college to learn more about engineering.
Providing campus access services for deaf and hard of hearing students: RIT's National Technical Institute for the Deaf, one of the university's nine colleges, is a model for inclusive excellence in education, and access services are provided across the campus, including the engineering college
Involvement in ADVANCE RIT: Key strides have been made in an increase in diverse and female faculty at the university, as well as significant policy improvements to benefits all faculty members through the National Science Foundation program.
Sponsorship of multiple student professional organizations to connect current students with industry professional as a way of mentoring toward career success, such as Women in Engineering, the Society of Hispanic Professional Engineers, the National Society of Black Engineers, and the Society of Women Engineers.
Development of academic and cultural programming and opportunities to strengthen the K-12 and community college "pipeline."
ASEE's Diversity Recognition Program is an outcome of the 2017 Deans Diversity Pledge to further the society's inclusion efforts by encouraging universities to increase the number of under-represented groups on campuses, specifically students and faculty in engineering colleges; to provide regular equity, implicit bias and inclusion training at colleges; and provide increased support, mentoring and leadership opportunities for students and student chapters of professional organizations.
"In this first year of the program, we are encouraged by how many of our colleges of engineering and engineering technology wanted to showcase their support for this important endeavor. We look forward to expanding this list in the next several years," said ASEE Executive Director Norman Fortenberry. Colleges submitted an application that was peer-reviewed by engineering college deans.
The Bronze level recognition indicates that RIT is among the nation's leaders in inclusive excellence. It demonstrates that the unit is committed to the following outcomes: 1) Establishing baseline support for groups underrepresented in engineering. 2) Quantifiably analyzing and assessing unit composition, policies, culture and climate related to all groups underrepresented in engineering. 3) Implementing programs and initiatives that strengthen the K-12 or community college pipeline, thereby reducing significant barriers related to long-term growth. 4) Developing an action plan focused on continuous improvement.
Topics