RIT audio expert brings MAGIC to locally-made film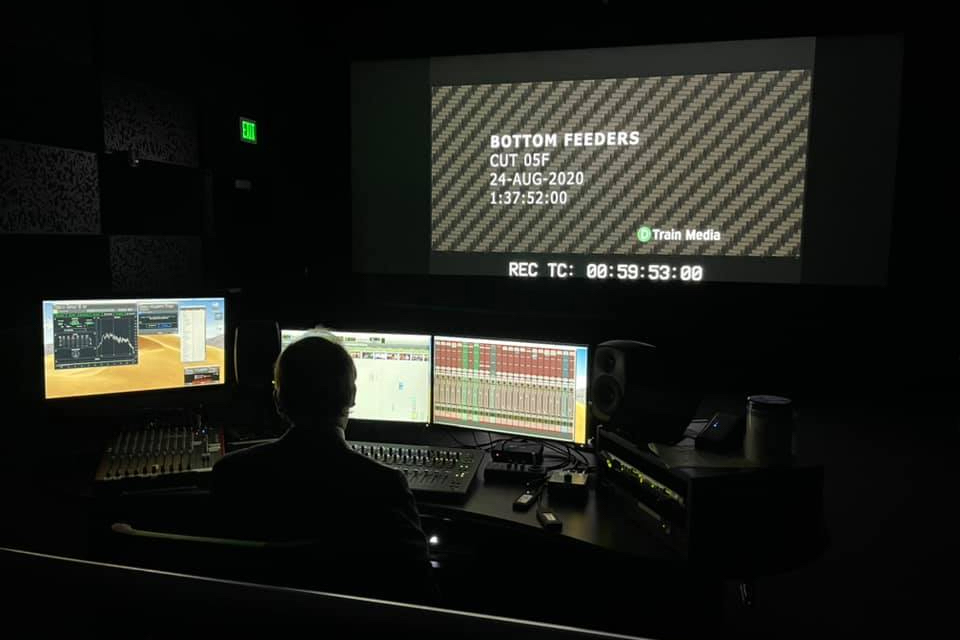 Scott W. Fitzgerald
The recent release of Bottom Feeders — a feature-length comedy available on streaming services — typified the many available filmmaking talents and resources in Rochester, N.Y.
The film was made in Rochester by local independent filmmakers Scott W. Fitzgerald and Stephen M. Miller, primarily using crew members from the area. Among them was Dave Sluberski, senior lecturer in RIT's School of Film and Animation who completed the sound design and mixing. 
"I'm incredibly proud to have been a part of this creative team," Sluberski said. 
In the process of working with Sluberski, Fitzgerald and Miller became the first professional clients to use the sound mix theater in MAGIC Spell Studios, RIT's state-of-the art facility dedicated to digital media production.
Sluberski, a renowned sound engineer with vast industry experience including a Peabody Award, started mixing Bottom Feeders last fall in his well-equipped home studio, West Rush Media, LLC. After playing his work back to Fitzgerald and Miller a couple times, he proposed renting MAGIC's industry-standard sound mixing facility to pick up the film's lowest frequencies and finish the mixing. 
Before long, they were all in the space, gleefully listening to a 5.1 surround sound mix of the film.
"They got to hear all of the details," Sluberski said of he and the filmmakers utilizing the facility furnished with professional theater-quality audio systems. 
"MAGIC Spell Studios was such a dream to work with," said Fitzgerald, who runs Loose Screw Productions with Miller. "I've known Dave Sluberski for some time and always wanted to work with him. Once we found out about the mixing facilities there we knew that we had to do whatever we could to have the best possible sound. As far as we are concerned, we will always do whatever we can to mix our films at MAGIC. The studio is fantastic and we were ecstatic with the final mix."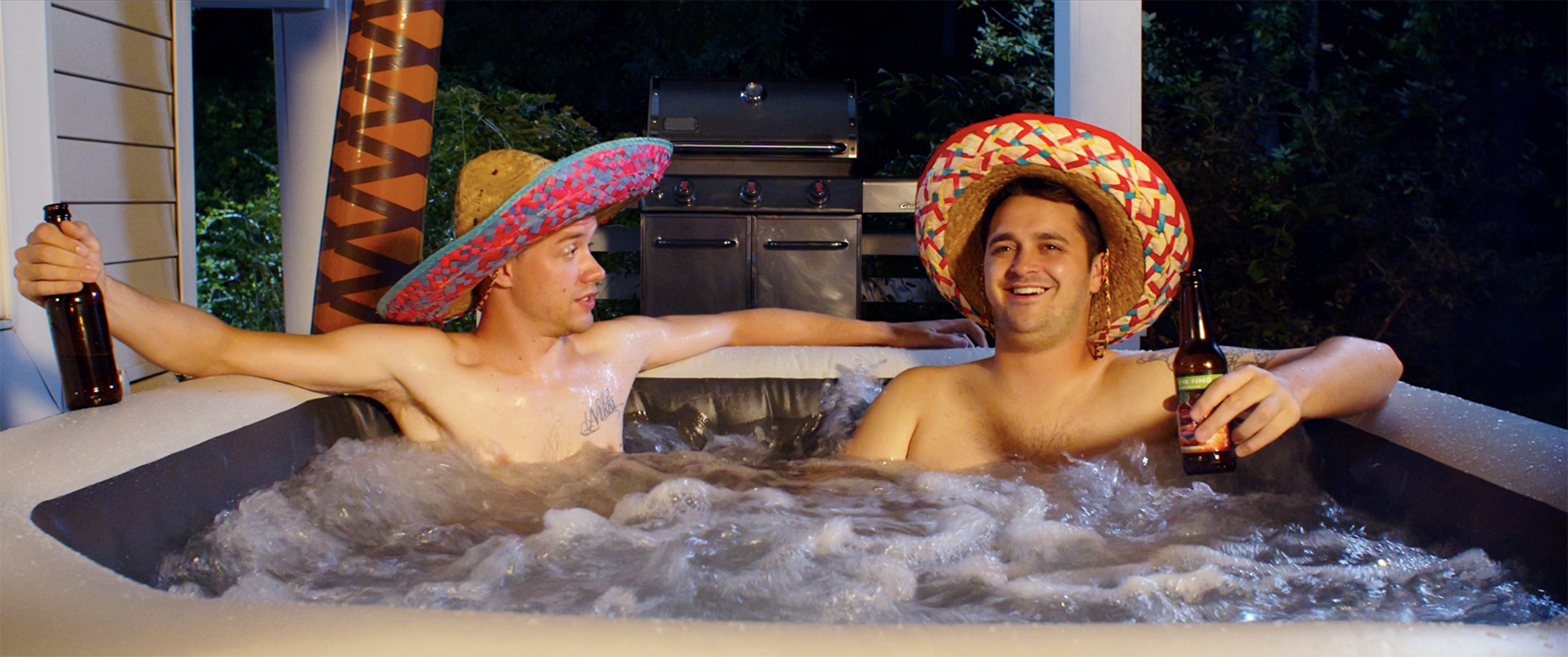 Courtesy of Loose Screw Productions
MAGIC Spell Studios' 7,000-square-foot soundstage has attracted a variety of clients for industry and commercial use since opening in 2018. Filmmakers, production studios and bands like MisterWives have all taken advantage of the world-class space that rivals those in New York City and Los Angeles.
The Bottom Feeders team's rental of the sound mix theater added to MAGIC's growing reputation as a versatile resource for film and digital media producers. 
In fact, it was a precursor to more high-profile sound mix work being booked in MAGIC this summer. MAGIC is remotely working with voice actors from major L.A. studios using cutting-edge technology that enables high-quality, real-time communication for professional productions.  
"It's starting to get traction in the film world as an asset," Sluberski said. 
Not only did Sluberski's sound design expertise contribute to Bottom Feeders, his intimate knowledge of MAGIC Spell Studios did, too. He was the architect of the sound mix theater, designing nearly all aspects of the suite with the help of Creighton Yanchar '19 (Motion Picture Science) as part of his capstone project. 
"We worked closely together with the equipment list, the layout, the design and some of the actual physical work," Sluberski said. 
Yanchar also earned a credit on Bottom Feeders, executing most of its location recording.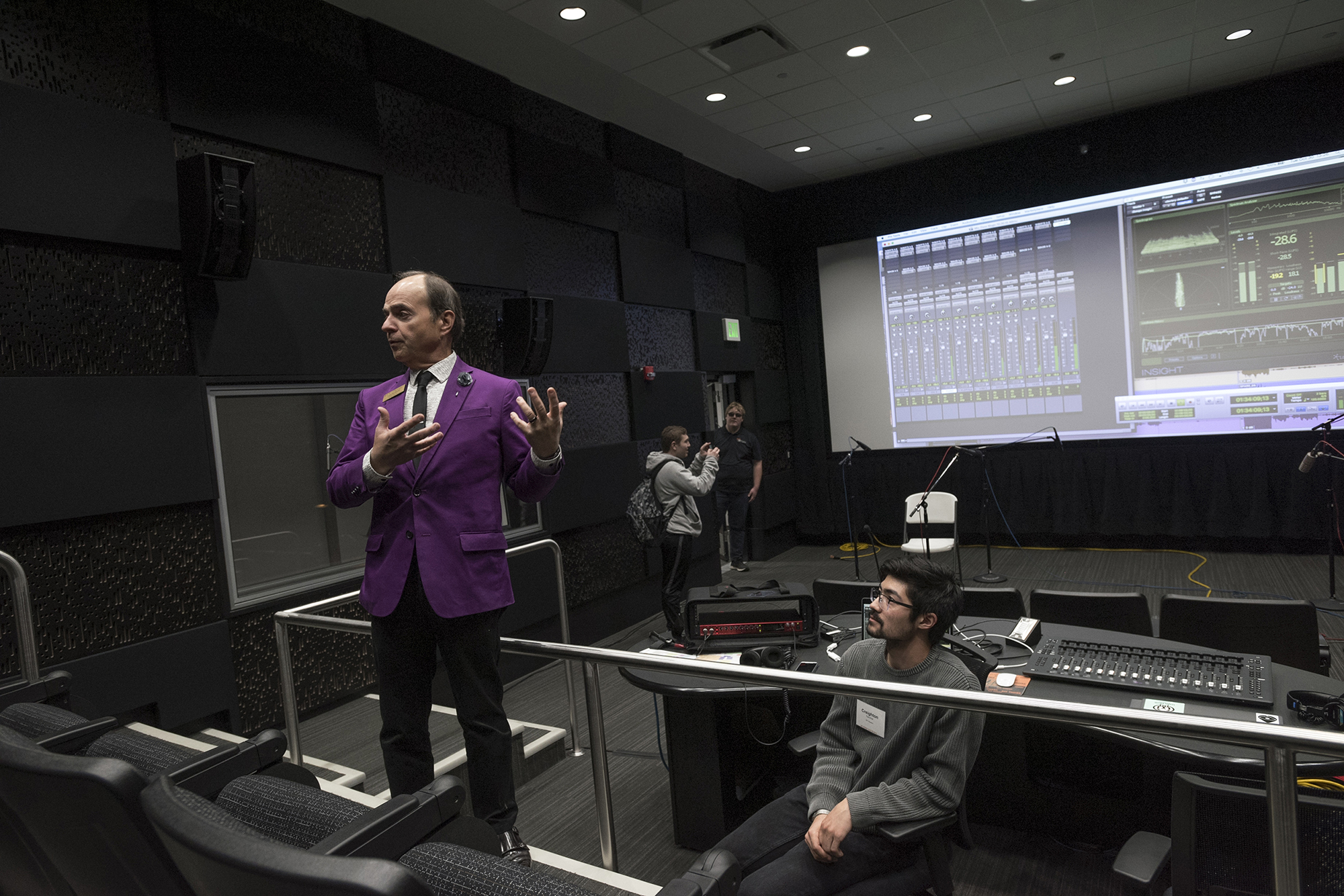 A. Sue Weisler
The film follows the story of two 20-something friends who cling to college life and strive for mediocrity. It is streaming on Amazon, Google Play, YouTube and more, and could soon be shown to a wider global audience. 
The film's distributor, Indie Rights, holds an annual showcase at Cannes Film Festival and Market, where its offerings are screened for potential pick-up by the international distribution market. This year's festival and market is scheduled for July 6-17.
Moving forward, Fitzgerald and Miller said they hope to expand on the made-in-Rochester philosophy they employed for Bottom Feeders — with RIT playing a role. 
"Our goal is to make more films here and help to create more of a film industry that can sustain the different jobs that exist in filmmaking," Fitzgerald said. "Hopefully Bottom Feeders will be an example of the high quality of filmmaking that can be accomplished in the greater Rochester area and help boost the number of films produced here. MAGIC Spell Studios is one of the factors that can help make it a reality."
Topics