RIT named one of the best colleges to study video game design
Animation Career Review ranks RIT No. 2 game design school in New York state and No. 7 in the U.S.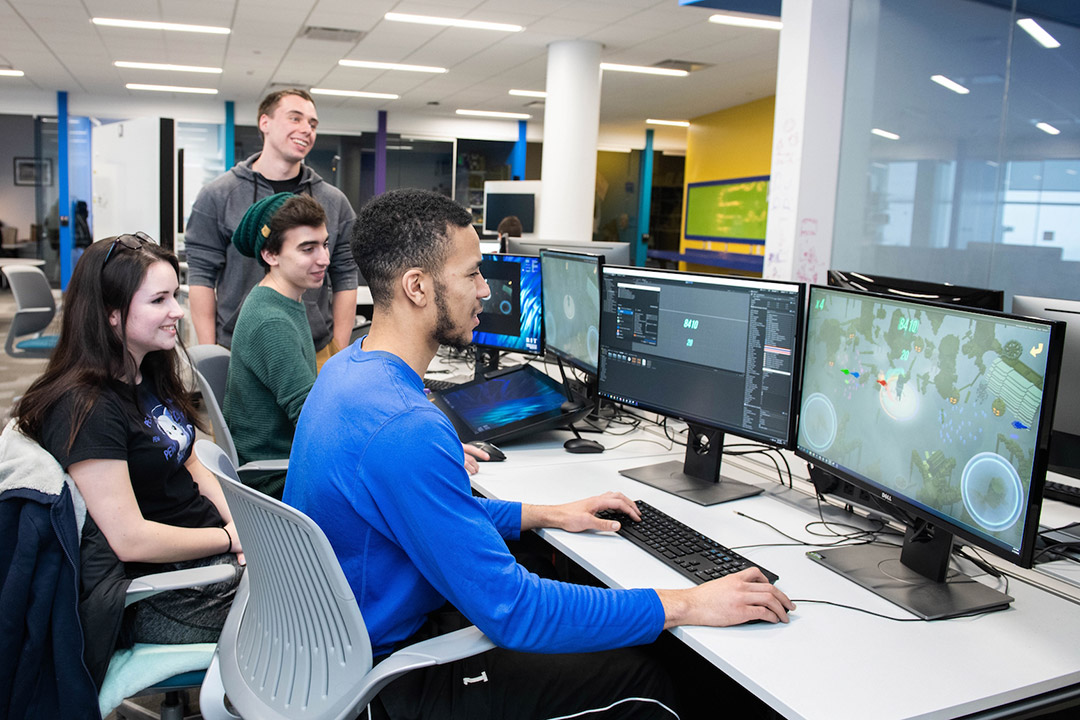 Animation Career Review has again named Rochester Institute of Technology one of the top game design schools in the country. RIT ranked seventh on the list of Top 50 Game Design Schools in the U.S. and second in New York state.
The 2020 rankings considered 136 colleges with game design programs. The annual rankings were created by Animation Career Review, an online resource for aspiring animation, game design and development, graphic design and digital art professionals. The list also named RIT the No. 3 game design school on the East Coast and fifth-best private school nationally.
"We are happy that RIT is consistently recognized as one of the best schools in game design and development," said David Schwartz, director of RIT's School of Interactive Games and Media (IGM). "Faculty and staff in IGM work hard to provide core computing education within the context of game design, so our students have amazing career opportunities."
Animation Career Review noted that RIT offers several programs for aspiring game designers, including two bachelor's degrees and one master's. In fact, any student studying computing in RIT's Golisano College of Computing and Information Sciences has the opportunity to minor in game design and development. Students outside of technical computing majors can also minor in game design.
RIT's Bachelor of Science in game design and development provides a broad-based undergraduate education in computing while exposing students to the breadth of game design and development processes. The bachelor's program in new media interactive development also explores casual games, in addition to new technologies and experiences with web, wearable and mobile computing.
Students who pursue a master's degree in game design and development at RIT focus on the technical roots in the computing and information sciences disciplines, while simultaneously covering the breadth of the development landscape through involvement in topics, including computer graphics, game engines, interactive narrative and game world design. The degree culminates with a capstone project in which students create their own games.
RIT game design students can also work with RIT's MAGIC Center, a nonprofit university-wide research and development laboratory and a for-profit production studio that assists in efforts to bring digital media creations up to marketplace standards and commercialization. RIT's MAGIC Spell Studios, which moved into a new state-of-the-art building in 2018, focuses on nurturing and growing new companies and publishing and distributing their projects.
The ranking also highlights RIT's emphasis on cooperative education—full-time paid work experiences that provide students with an opportunity to learn on the job in real-world industry settings. With help from the co-op program, graduates of RIT's game design and development programs go on to work at companies including Microsoft, Rockstar Games, Sony Interactive Entertainment, Valve Corp. and Walt Disney Interactive.
The full game design school rankings can be found on the Animation Career Review 2020 Game Design Rankings website.