RIT printmaking partners with Albert Paley for project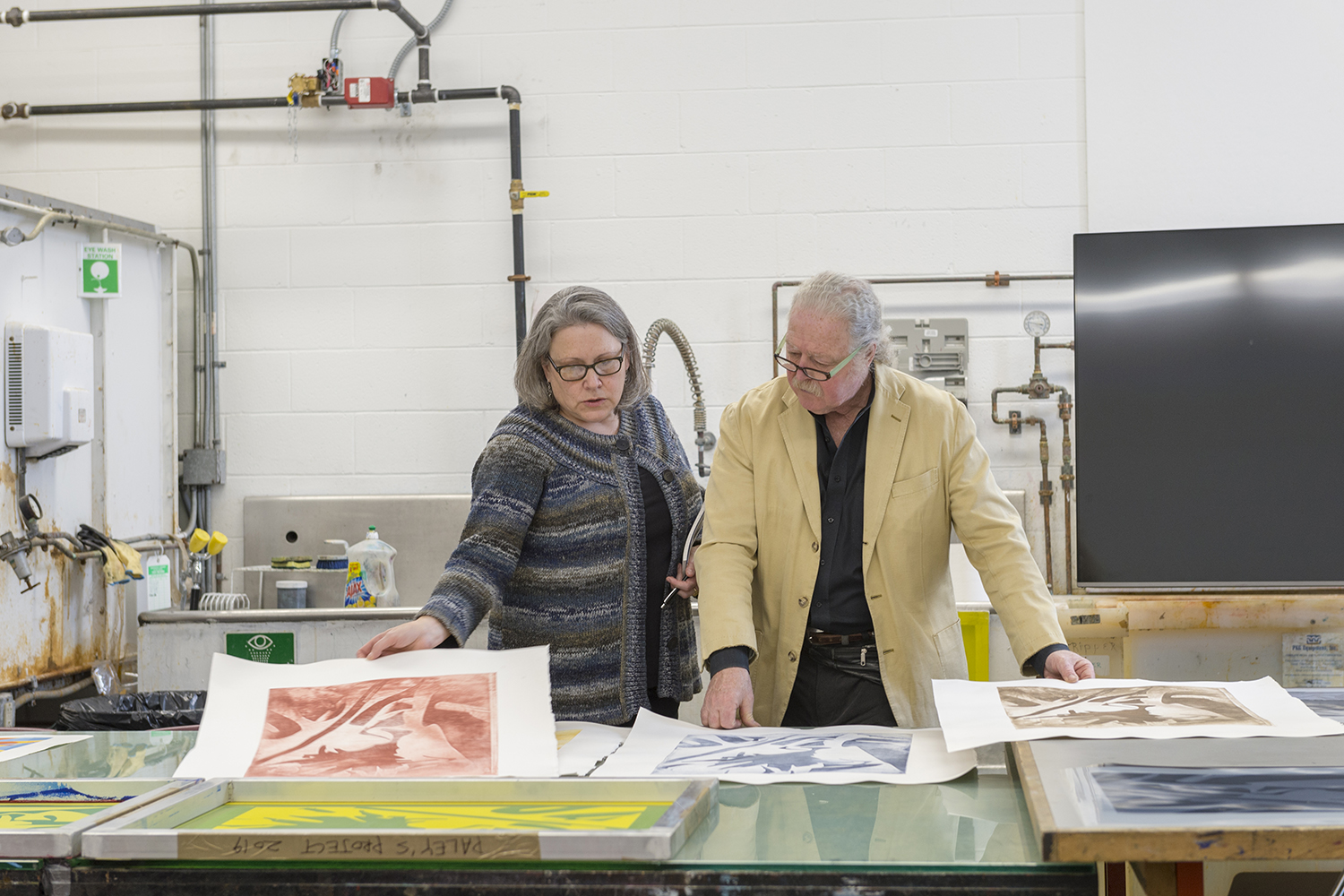 A group of graduate students in RIT's College of Art and Design spent the spring 2019 semester working toward becoming master printmakers while collaborating with a master of his craft. 
An independent study led by School of Art adjunct faculty Liz Kelly Heald saw fine arts studio MFA and metals and jewelry design MFA students produce a 200-piece edition of a custom print featuring a photo of a sculpture by Albert Paley, the world-famous sculptor. Paley is an RIT artist-in-residence who holds the Charlotte Frederick Mowris Endowed Chair in the School for American Crafts. 
The two artist proofs from the project were auctioned off on May 4 at "Gateway to Healing," an annual art showcase and fundraiser held at Paley Studios that benefits the Finger Lakes Regional Burn Association. The nonprofit organization supports burn survivors and family members that have been impacted by burn-related trauma.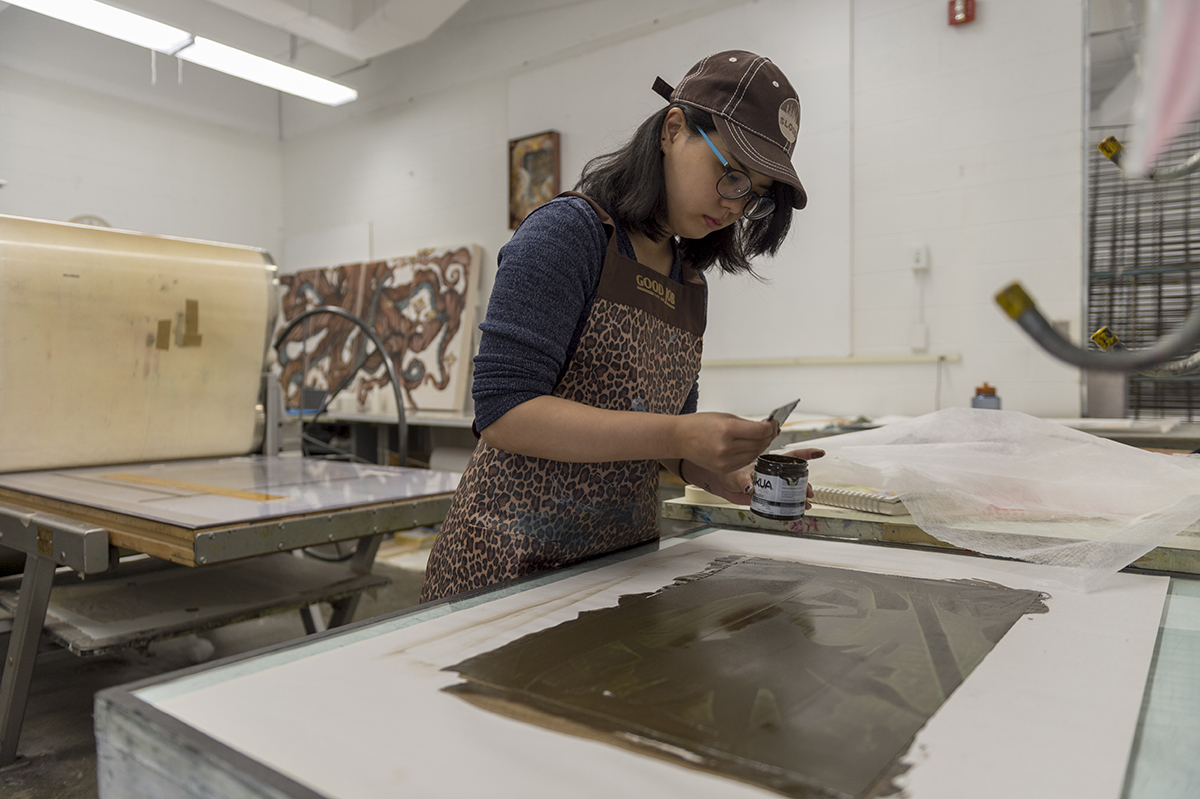 Throughout the semester, Paley paid visits to RIT's printmaking studio for dialogue with students about the process. It was all part of Heald's vision for building the independent study as a "master printing class" that served as a real-world experience. 
To Heald '05, '10 (fine arts studio BFA and MFA), being a master printmaker requires working with an artist and developing an understanding of their work and every detail in the printmaking process to achieve a desired outcome. 
"A master printer is the old school kind of apprenticeship where you learn every single thing about what you're doing so that if something comes up you can take care of it as quickly as possible, as smoothly as possible," she said. 
The MFA students in the class were Suyu Chen (second-year metals and jewelry design), Tracy Cheng (first-year fine arts studio), Kate Johnson (first-year fine arts studio) and Yibo Liu (fine arts studio). They took on, and mastered, the challenge of working with Paley to create 200 identical, 32-by-24-inch prints of a detailed view of Paley's "Threshold" sculpture. The piece stands 71 feet high at the headquarters of Klein Steel Service in Rochester, N.Y.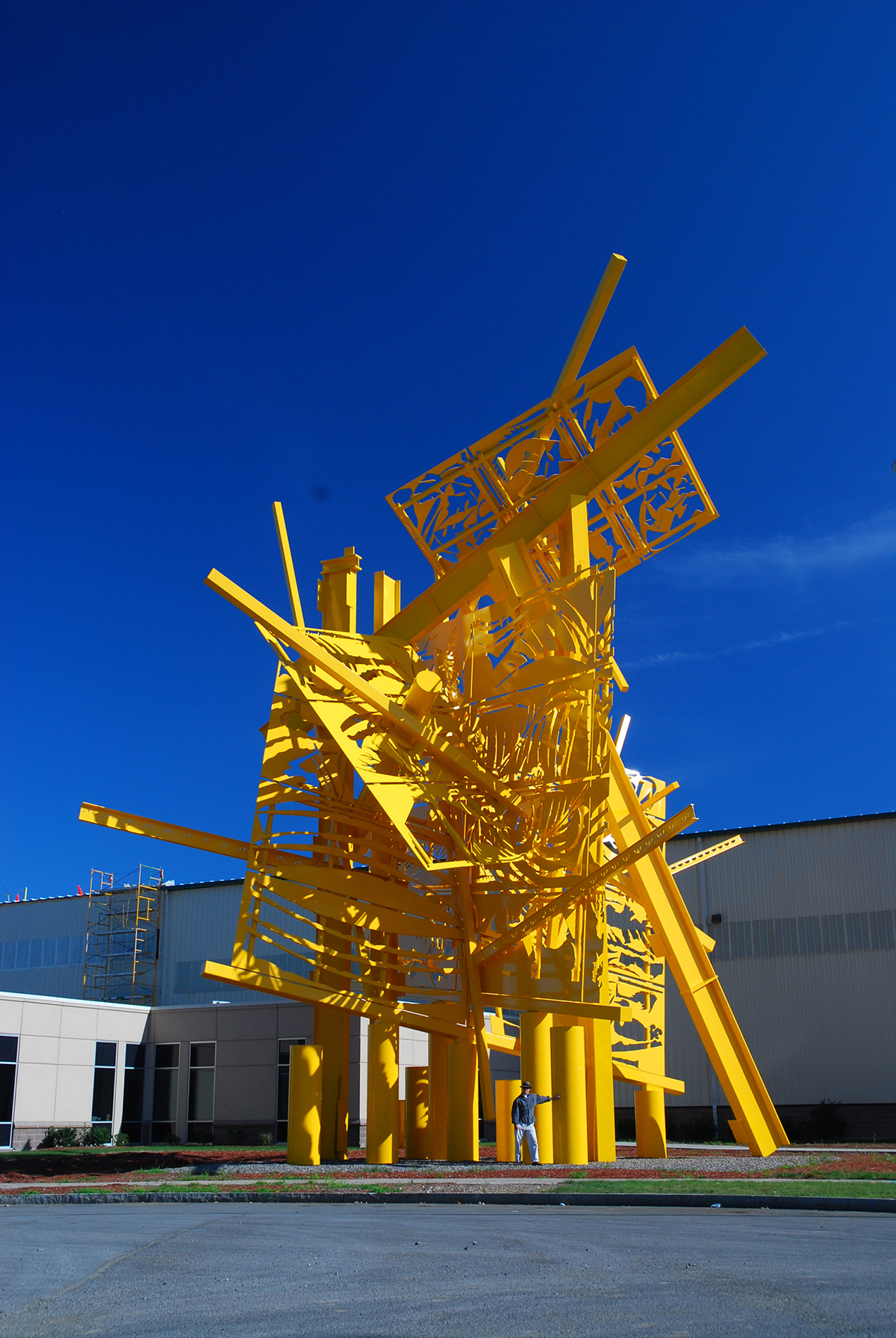 Prints from the edition are available online, with a portion of the proceeds going toward the Finger Lakes Regional Burn Association.
"The students being able to budget their time and acting professional around Albert was a huge help," Heald said. "All of them were more than willing to bend over backwards for this."
The class afforded students the opportunity to drive a high-level project from start to finish — much like a master printer does.
"It's been great and interesting," Johnson said. "I never worked for an artist like this before, where we had complete control over the project rather than being observed and directed what to do every step of the way. There has been more control on our end.
"It's a great resume-booster, saying you worked with Albert," Johnson added. 
The class used a photopolymer process to make the two-level, printed image consisting of a raw umber color on the bottom and Van Dyke brown on top.  
"We're exposing the emulsion that is on the surface plate to a positive or a negative, depending on what our image is, and then producing that," Heald said.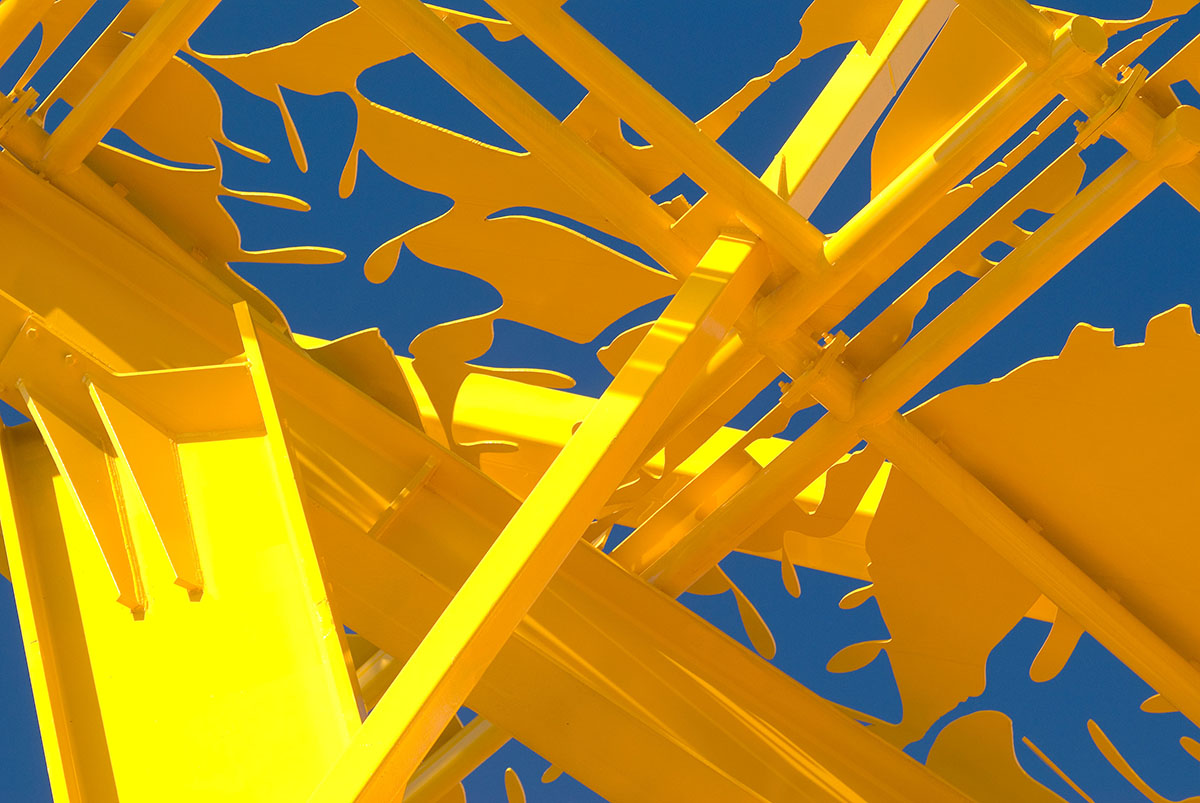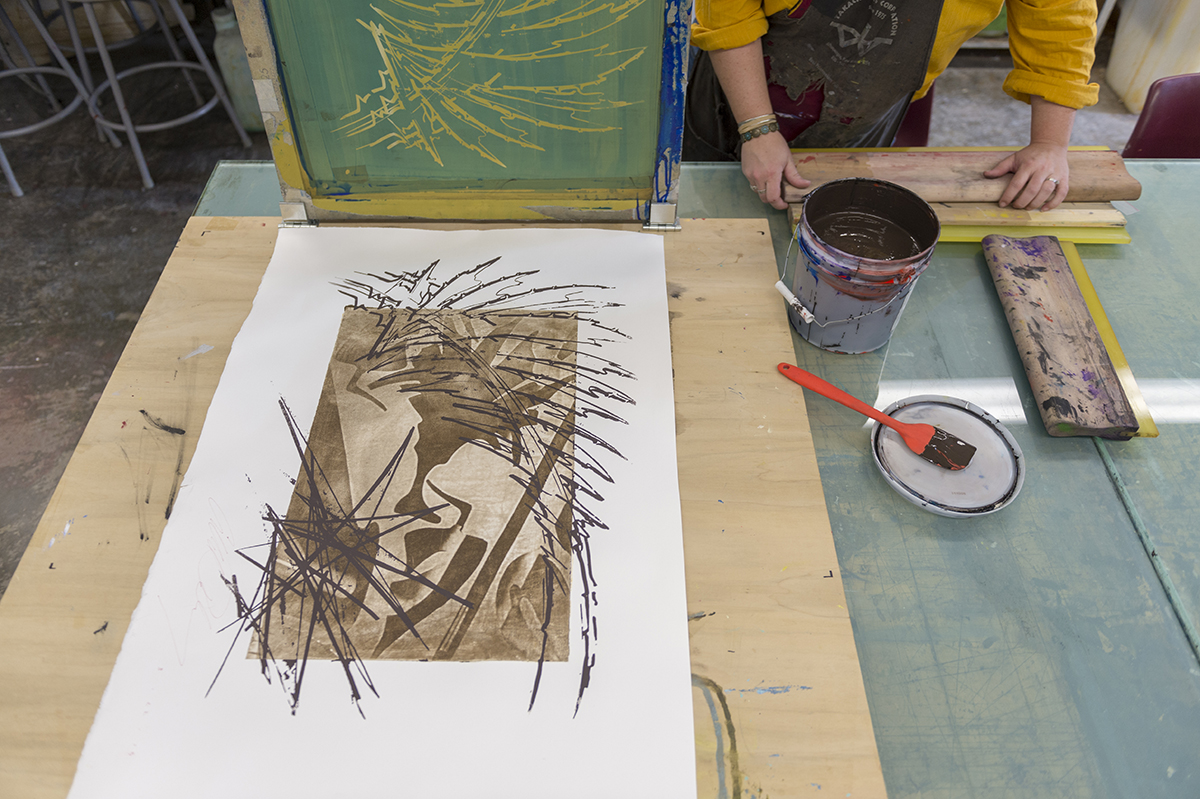 The bottom level is a photograph of the sculpture that was processed, curved and flattened to create an atmosphere. The top piece was a reaction to that environment as Paley physically made a drawing that was an extension of what the image would be.
After a couple dozen proofs to generate the ideal colors, atmosphere, tones and contrast, the class moved ahead and executed one of the largest editions to come out of RIT's printmaking studio, Heald said. 
"Organization and planning is key," Johnson said of what she learned during the experience. "Staying on top of everything and making weekly or two-week goals that you accomplish every time — getting a certain amount of paper cut by this day, having it all flattened by this day, having images ready by this week, so that we have time to print — that's all very important."
Topics