RIT receives U.S. State Department grant to increase diversity in study abroad opportunities
European Deaf culture to be key focus area to increase participation in global programming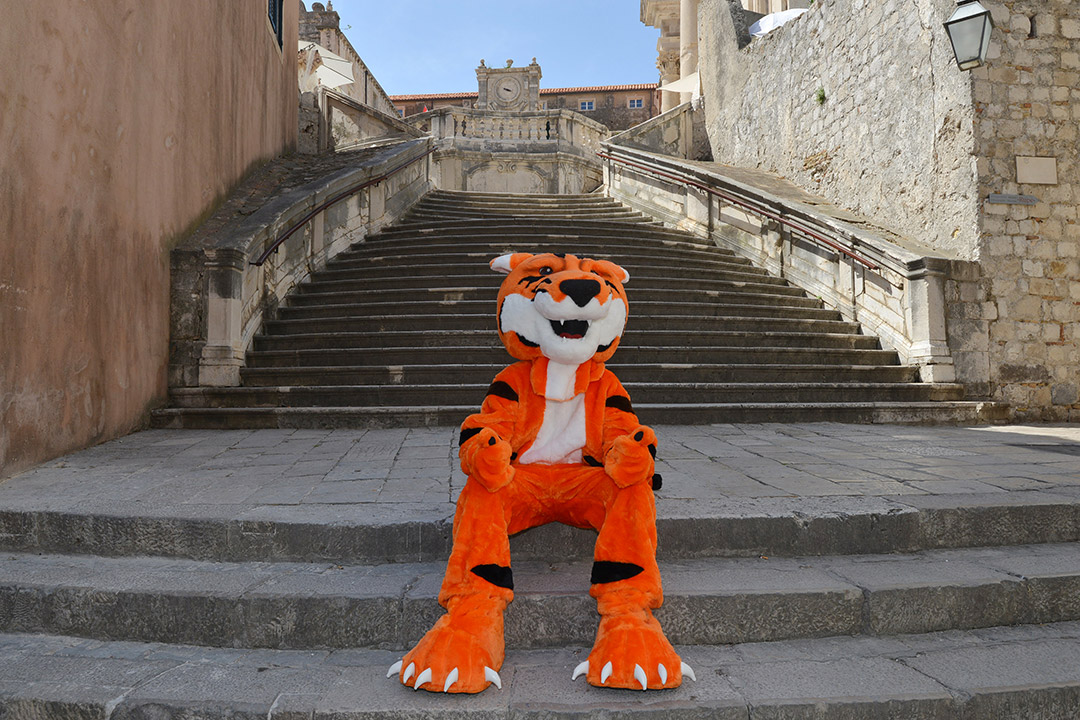 Rochester Institute of Technology is one of 34 U.S. colleges and universities to be awarded a grant from the U.S. Department of State's Increase and Diversify Education Abroad for U.S. Students (IDEAS) Program. RIT received $35,000 for its initiative European Deaf Culture: A Pilot Program in Community Engaged Learning. The university's Global/Study Abroad Program will oversee the pilot engagement that will take place at one of the international campuses, RIT Croatia.
The IDEAS Program aims to develop and expand study abroad opportunities around the world. RIT's European Deaf Culture pilot is designed as an extensive four-week program where students will be introduced to aspects of European Deaf cultures including local sign languages, regional history, and Deaf education practices. They will connect with key leaders and advocates to learn about local policies and strategies for social acceptance and integration. Students will also have opportunities to visit sites of historical and contemporary significance and visit regional schools and organizations.
"This flagship program will allow us to capitalize on our expertise in Deaf history and culture. Our Croatia campus's proximity to Europe can offer a consistent and accessible program where Deaf, hard-of-hearing, and hearing students can explore together but also have the flexibility to visit various countries in Europe and understand the complex nuances between Deaf cultures in the region," said Jenny Sullivan, director of Education Abroad and International Fellowships for RIT Global.
RIT Global coordinates the university's extensive international educational connections, work experiences, and cultural exchanges. From faculty-led experiences to partnerships with RIT's international campuses in China, Croatia, Dubai, and Kosovo, the division leads the university's mission to educate global citizens.
The grant award starts in August with Sullivan and the RIT Global team partnering closely with RIT's National Technical Institute for the Deaf (NTID) and RIT Croatia on the program. NTID faculty and staff will be involved in making connections, conducting site visits, and teaching the course. RIT Croatia will host the program and manage all local logistics, connecting with local organizations, identifying resources, and building relationships. The first cohort of student participants is expected in summer 2024, Sullivan added.
Of the U.S. colleges and universities receiving awards through the IDEAS Program, eight are community colleges and 13 are minority-serving institutions. Selected proposals will develop new international partnerships, train faculty and staff, internationalize curriculum, engage diverse students in study abroad, broaden the destinations where U.S. students study, and create virtual and hybrid exchanges. The IDEAS Program contributes to the U.S. State Department's diversity, equity, inclusion, and accessibility efforts to engage the American people in foreign policy. 
"Increasing and diversifying U.S. students going abroad for educational opportunities, as well as diversifying the places where they study, is a State Department priority," said Lee Satterfield, assistant U.S. Secretary of State for Educational and Cultural Affairs in a recent statement. The IDEAS Program is a program of the U.S Department of State with funding provided by the United States Government and supported in its implementation by World Learning. 
Topics