RIT surpasses $94 million in new research awards
Funding anchors innovative research and support of national economic development initiatives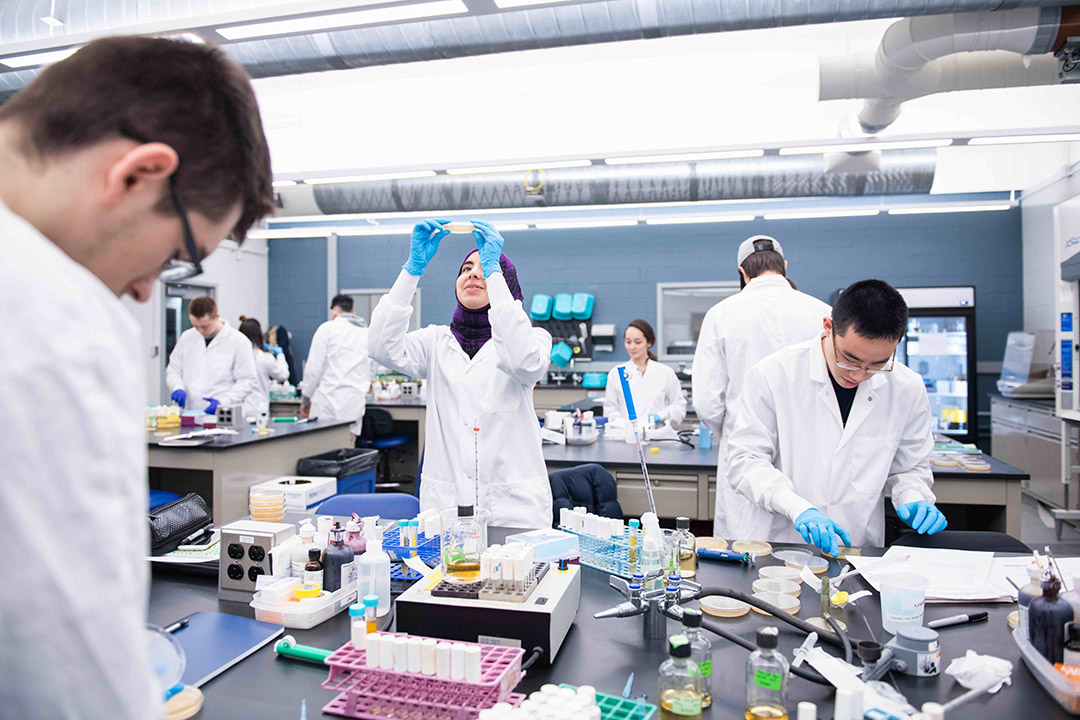 RIT reached another record year in sponsored research awards, attaining more than $94 million in fiscal year 2022-2023.
The university also set a record for the value of proposals submitted at $325 million—a 23 percent jump from the previous fiscal year.
Some key areas of research include nanotechnology, optics and imaging science, cybersecurity and artificial intelligence, and growth in life sciences and health fields, said Ryne Raffaelle, RIT's vice president for Research.
Many of the awards were funded by national agencies such as the National Science Foundation ($16.5 million), the Department of Defense ($14.5 million), and the National Institutes of Health ($8.1 million).
"RIT's research portfolio continues to grow across many different domains as evinced by new records in funding from NSF, DOD, and NIH," Raffaelle said. "This is direct result of working at the cutting edge of many of the most important new technical areas."
RIT also received awards from NASA, the Department of Energy, and $14 million from the state of New York.
"Funding for large national consortiums continues to be at an all-time high, and RIT continues to be an attractive partner for several significant programs," said Raffaelle.
Several of the consortium initiatives are:
With the increase in funding, there is also a noticeable increase in expansion and investments in laboratory spaces on campus.
Since 2021, new research lab space was added through a renovation of Brown Hall. This past summer, the university broke ground for a new, two-story laboratory building on the west side of campus, which is expected to open in fall 2024.
Also currently underway are significant upgrades and expansions to the Battery Prototyping Center in Institute Hall and the Semiconductor Manufacturing and Fabrication Laboratory in the Kate Gleason College of Engineering.
Topics