RIT's MAGIC Center and Vicarious Visions sign agreement to expand collaborations
MOU builds on longstanding relationship and establishes new scholarship opportunities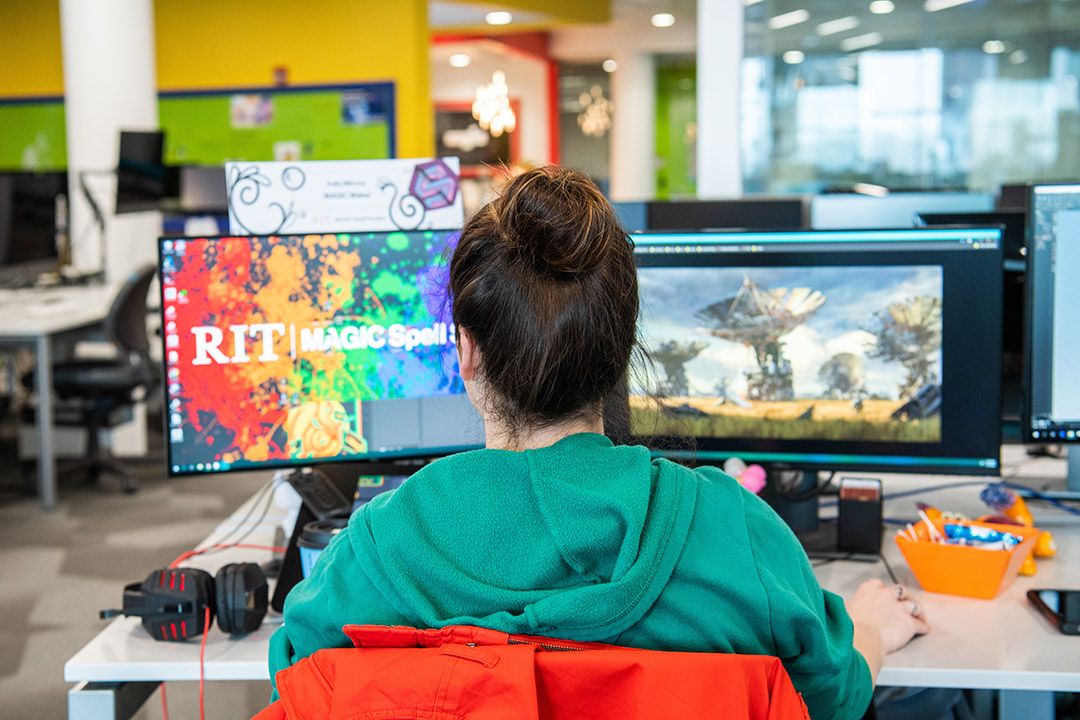 Rochester Institute of Technology's MAGIC Center and Vicarious Visions (VV), a game studio well-known for some of the industry's most iconic franchises, have signed a partnership agreement that will include new collaborations and scholarship opportunities for students at two of the university's colleges.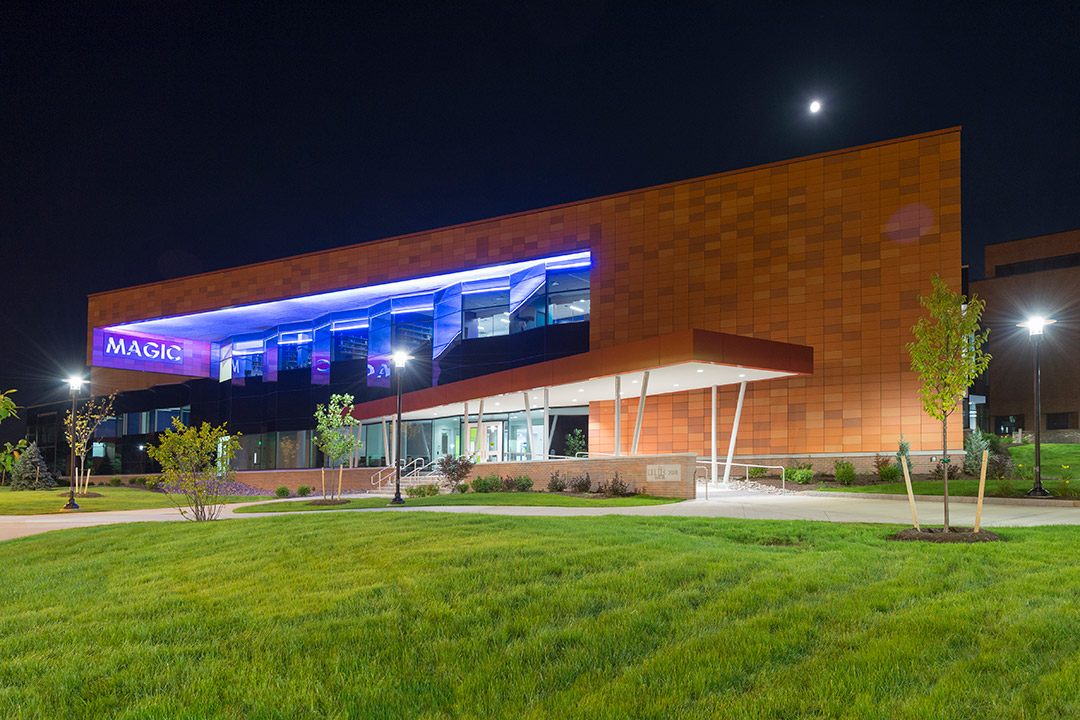 Elizabeth Lamark
The Memorandum of Understanding (MOU) reflects a shared desire by RIT and the Albany, N.Y.-based game studio to formalize a longstanding relationship, according to Jennifer Hinton, associate director of RIT's MAGIC Center. Hinton noted that the studio—renowned for successful game franchises such as Crash Bandicoot, Destiny 2, Skylanders, Guitar Hero, Marvel Ultimate Alliance, and Spider-Man—has brought on many RIT co-op students and hired numerous alumni over the years.
As part of the agreement, Vicarious Visions has established two scholarships to provide financial support to students in degree programs related to game design and development in the Golisano College of Computing and Information Sciences and the College of Art and Design while also promoting diversity and inclusion in the field.
"We are thrilled to partner with Vicarious Visions and further solidify this longstanding and important relationship with the establishment of this agreement," Hinton said. "We are grateful for the game studio's ongoing commitment to RIT and, in particular, the establishment of scholarships that will provide direct financial support to our students who aspire to join the games industry."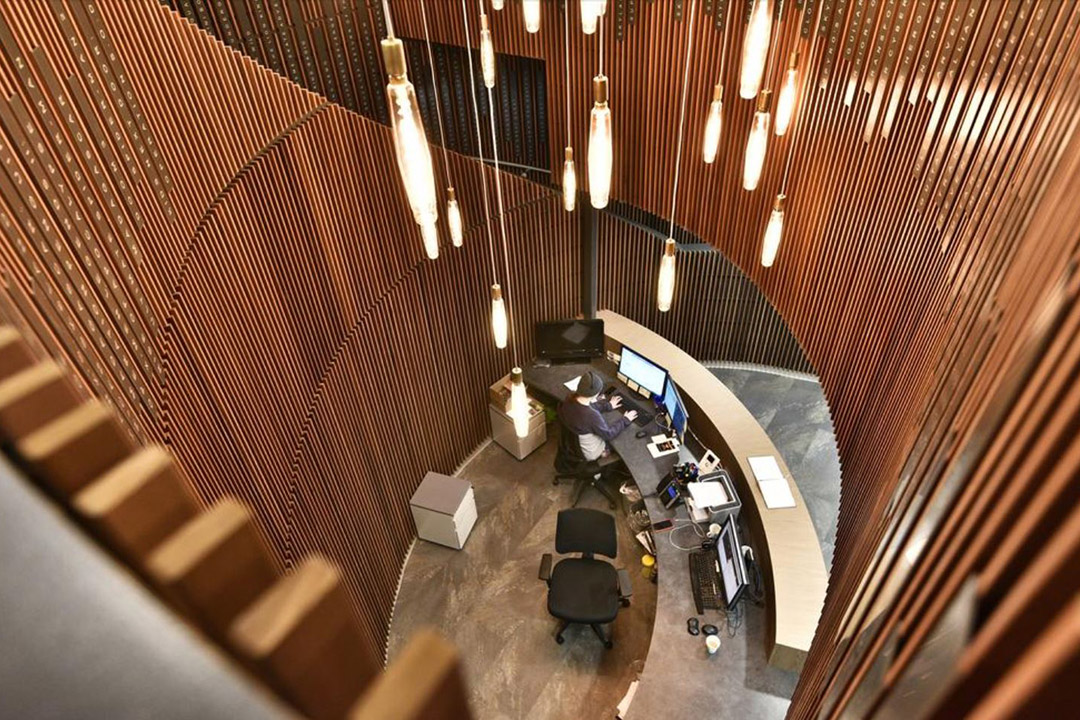 Jen Oneal, studio head at Vicarious Visions, said the game studio is "extremely excited to broaden our relationship with RIT and the MAGIC Center, with sponsorships, class portfolio reviews, internships, a speaker series, and scholarship opportunities that will help bring new talent into the industry."
"Over the years we've formed a strong connection with RIT through our co-op program that has ultimately resulted in a number of RIT alumni becoming valuable team members at VV," Oneal added. "Seeing the quality of talent that RIT produces, we've decided to invest even more in our partnership because it's important for us to support academic excellence and diversity in RIT's video game program. It's truly an honor and a privilege to continue our work together in broadening New York's video gaming talent pool."
Valued at $2,500 each, the scholarships are to be awarded annually. The "Pathfinders" scholarship will go to an RIT student who "inspires others, is never satisfied, and embraces failures as lessons learned," Oneal said. "There is always something new to discover for this fearless pathfinder."
The "In It Together" scholarship is a reflection of the game studio's "commitment to champion quality and passion … best reflected in its people," Oneal noted.
"Our diverse team is comprised of highly talented people who bring their personal expertise, creativity, and drive to every facet of the games and technology they create," she added. "VV wants to recognize students who make work fun and endeavor to be their best selves every day—students who support each other and embrace diversity and strive to include everyone through respectful and open communication."
Oneal noted that the scholarships mark the first that VV has sponsored and are among the only that Activision—its parent company—has been involved in sponsoring. 
Hinton noted that the MOU agreement will include financial support for the MAGIC Speaker Series and additional initiatives including game jams as well as a summer internship that will create content for an internal training platform at Vicarious Visions.
Topics