Student blends animation, illustration in socially-conscious storytelling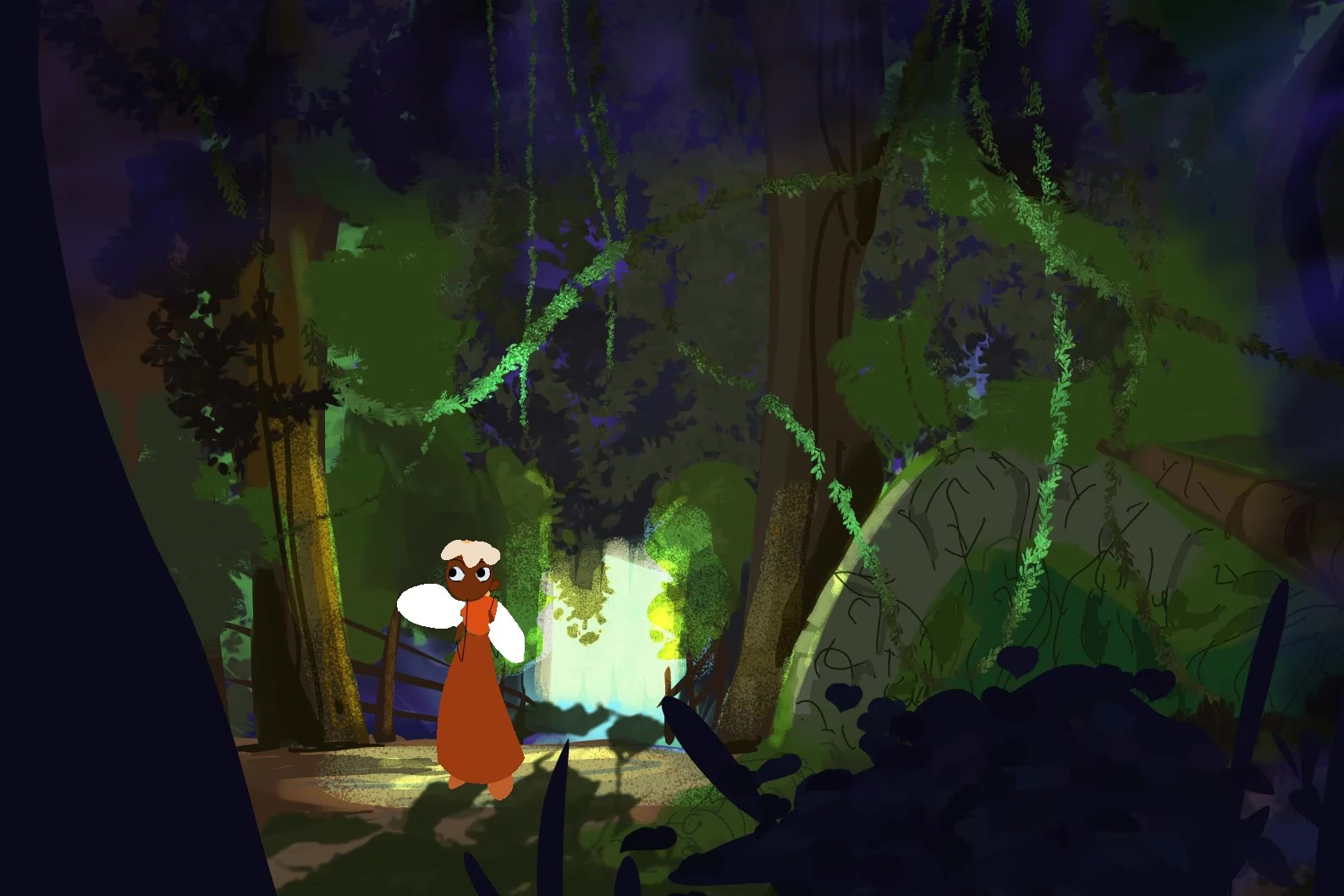 Kiki Johnson '22 (animation option - film and animation BFA) feels a social responsibility that comes with being an artist. 
"My writing, my art, my creative process, it flows better and I get more motivated and energetic when I'm talking about something that could stimulate change or awareness of some sort," she said.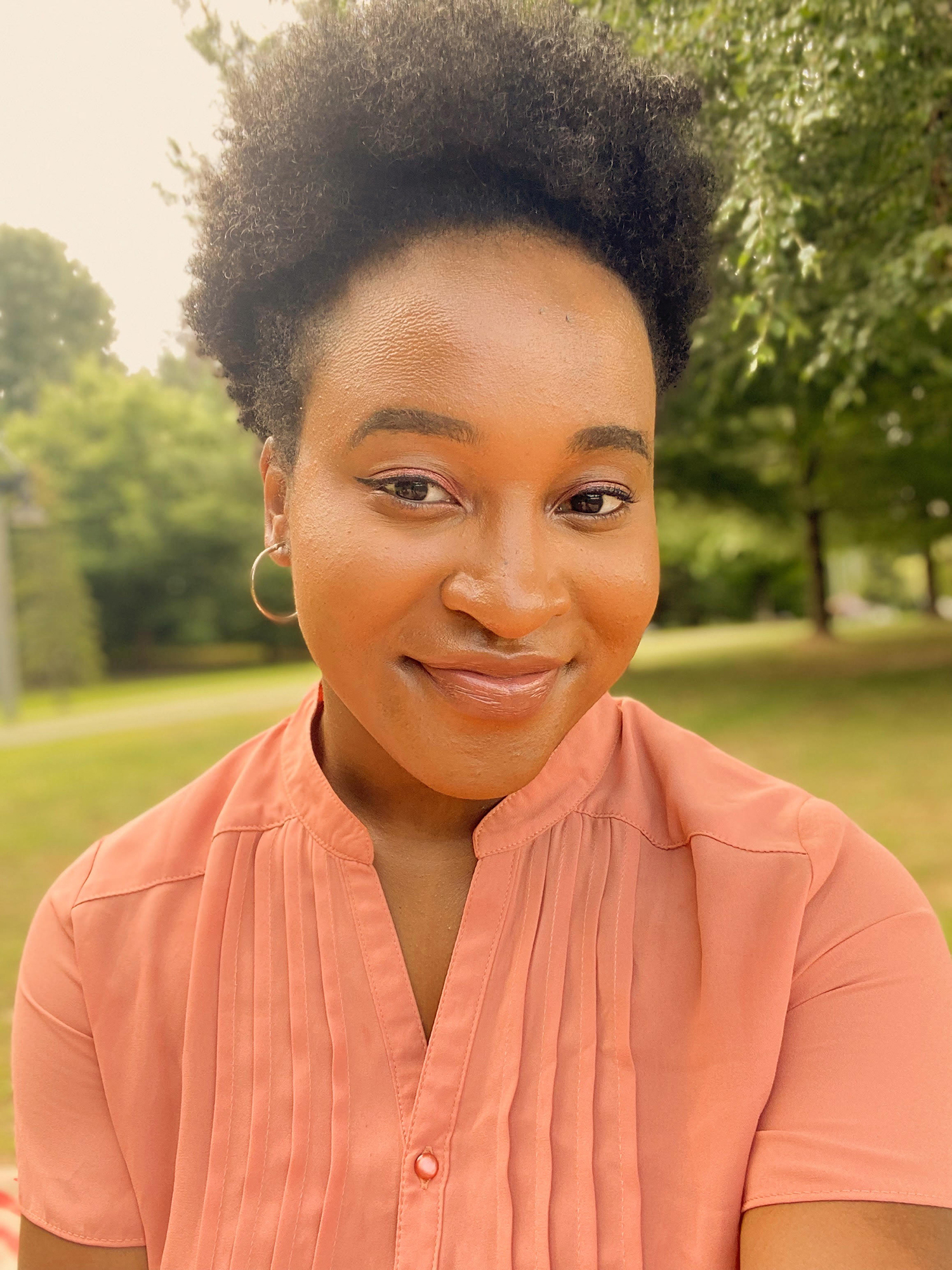 Johnson's capstone film, The Walk to School, is the latest example of her commitment to communicating real-world issues in her storytelling. The 2D-animated work, with its stunning digitally painted backgrounds, is a public service announcement about students around the world who do not have easy access to transportation to school.
"I wanted to open up a different conversation about transportation in other parts of the world," said Johnson, from Albany, N.Y. 
"As a Black woman in America, I was thinking my capstone should be something with social justice, racial injustice, and I decided to go this route because I could make a different story," she added. "I want to expand what to bring awareness to."
The protagonist in The Walk to School traverses Indonesian jungles and villages to get to class. 
"In terms of what I love to draw and paint about, it's more about issues that do need attention, and that comes from a genuine place," Johnson said. "That comes from a place where I'm like, 'I have the ability to paint, I'm an artist. And artists can really make people move.'"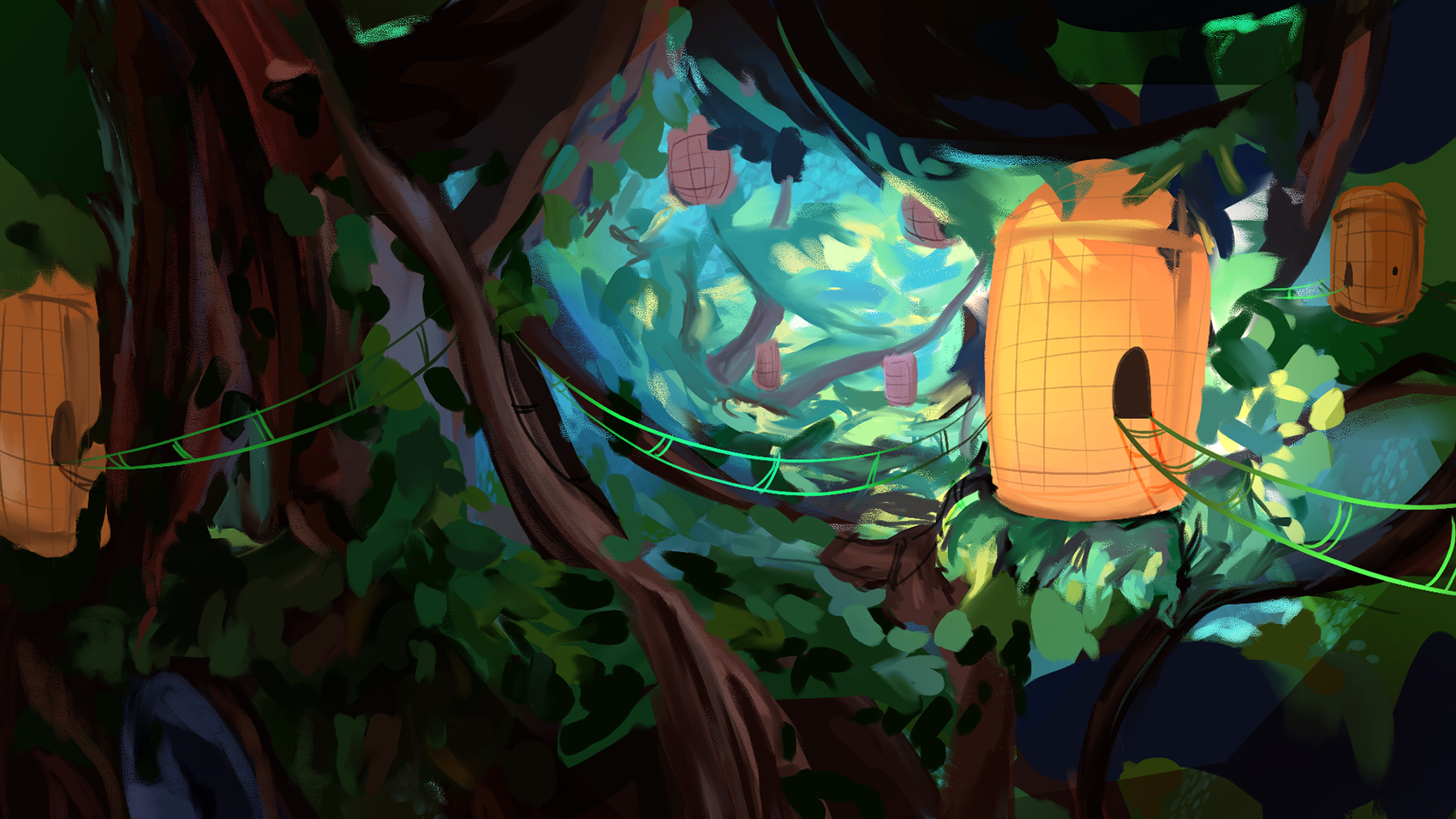 Kiki Johnson
Johnson's journey in RIT's College of Art and Design began in the illustration program before changing her major to film and animation. 
Spending a year studying illustration is paying dividends now. Johnson said the program's required foundations classes — including 2D Design, 3D Design and Drawing — have made her a better 2D animator. 
"Throughout the years, I just kept drawing," said Johnson, who minored in 2D studio arts. "Usually as a 2D animator anyway, you have to keep drawing. I was still working on those skills — I was just doing it in a different way."
Johnson has ventured into book illustration, creating art for two published books  — Kierra's Extraordinary Experiment (Small World Edventures) and then Rose & Violet, The Noisy Little Neighbors (Sevenhorns Publishing). Johnson is under contract to illustrate future books in the Rose & Violet series.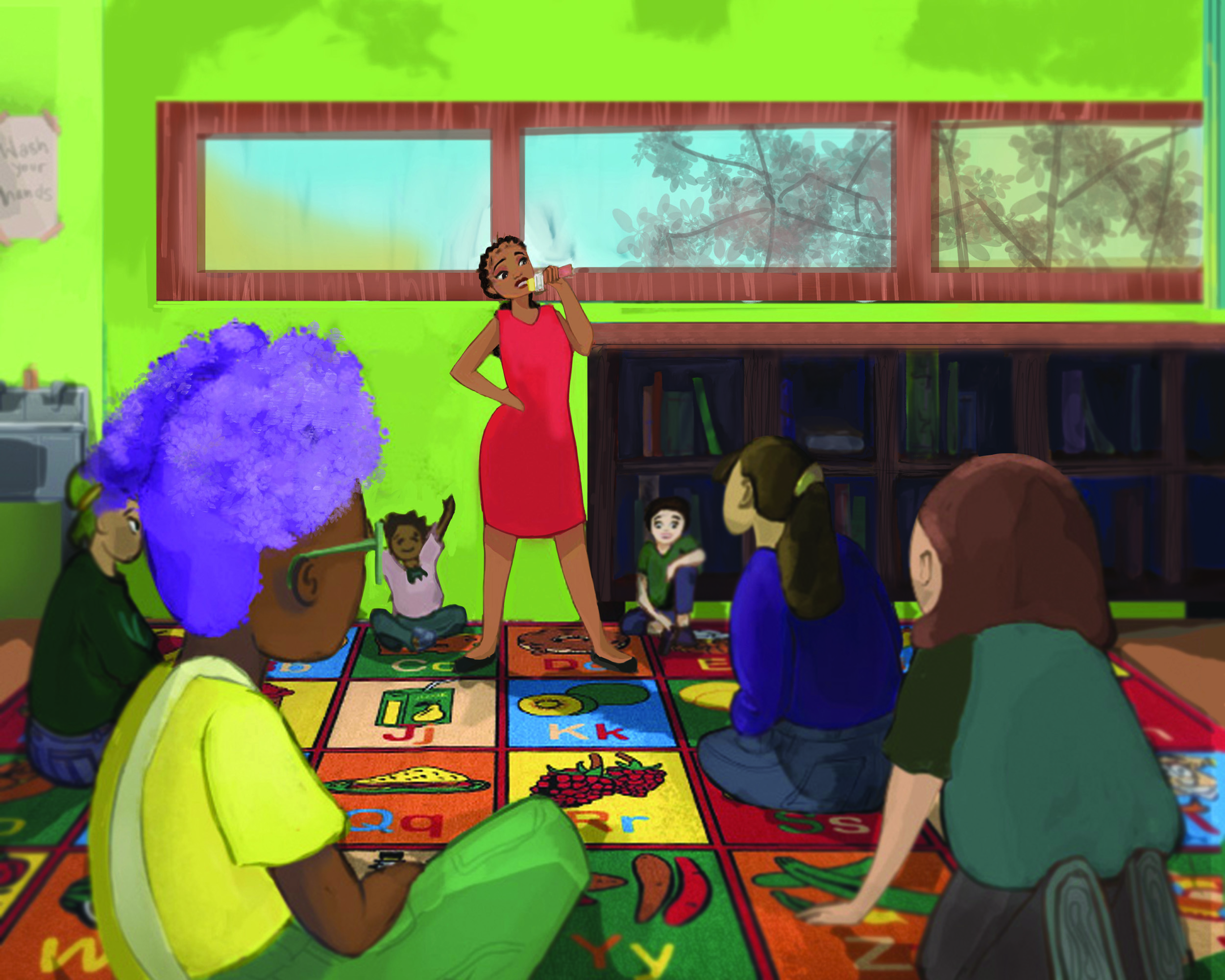 Kiki Johnson
Last fall, she was also selected for Scholastic's Art Mentorship Program for Black, Indigenous or people of color (BIPOC) illustrators. She received guidance and advice from a Scholastic art director and completed illustrations based on an assignment given to one of the professional illustrators.
Johnson was exposed to the book illustration world through a mentor-mentee arrangement in the School of Film and Animation. In her first year as an animation student, Johnson struck a friendship with Shana Dixon '19 (animation option - film and animation BFA), who referred Johnson for several book illustration opportunities that she applied for.
"Shana was a great role model," Johnson said. "Her artistic journey is something I find inspiring."
Johnson made a point to connect with other upperclassmen in her early years in the program as well.
"One of the best things I've done during my journey at RIT is hang out with the older students when I was younger," Johnson said. "That's how I got an understanding of what it's like toward the end of your college career and how important it is to work during the first years so you can create a foundation.
"I'm grateful that the culture of the animation program here is so close-knit. (The upperclassmen) always responded with a joyful, energetic welcome."
Kiki Johnson
Upon graduating this May, Johnson aspires to work in the animation industry as a visual development artist. In pursuit of that goal, she has committed to learning 3D animation software to pair with her illustration and 2D animation training. 
In addition to enrolling in 3D animation courses, she began surrounding herself with peers on the program's 3D animation track. 
It's been a mutually beneficial relationship. 
Johnson has created concept art for various 3D-animated films while the 3D animators have assisted in her development of new skills.
Outside of the program, Johnson kept busy on campus. She was on RIT's cheerleading team, held multiple jobs and was involved in extracurricular activities like the Women of Color, Honor and Ambition (WOCHA) program.
"It was a lot of managing my time in order to take advantage of everything RIT has to offer," Johnson said.
Topics