Student learns from alumnus during summer internship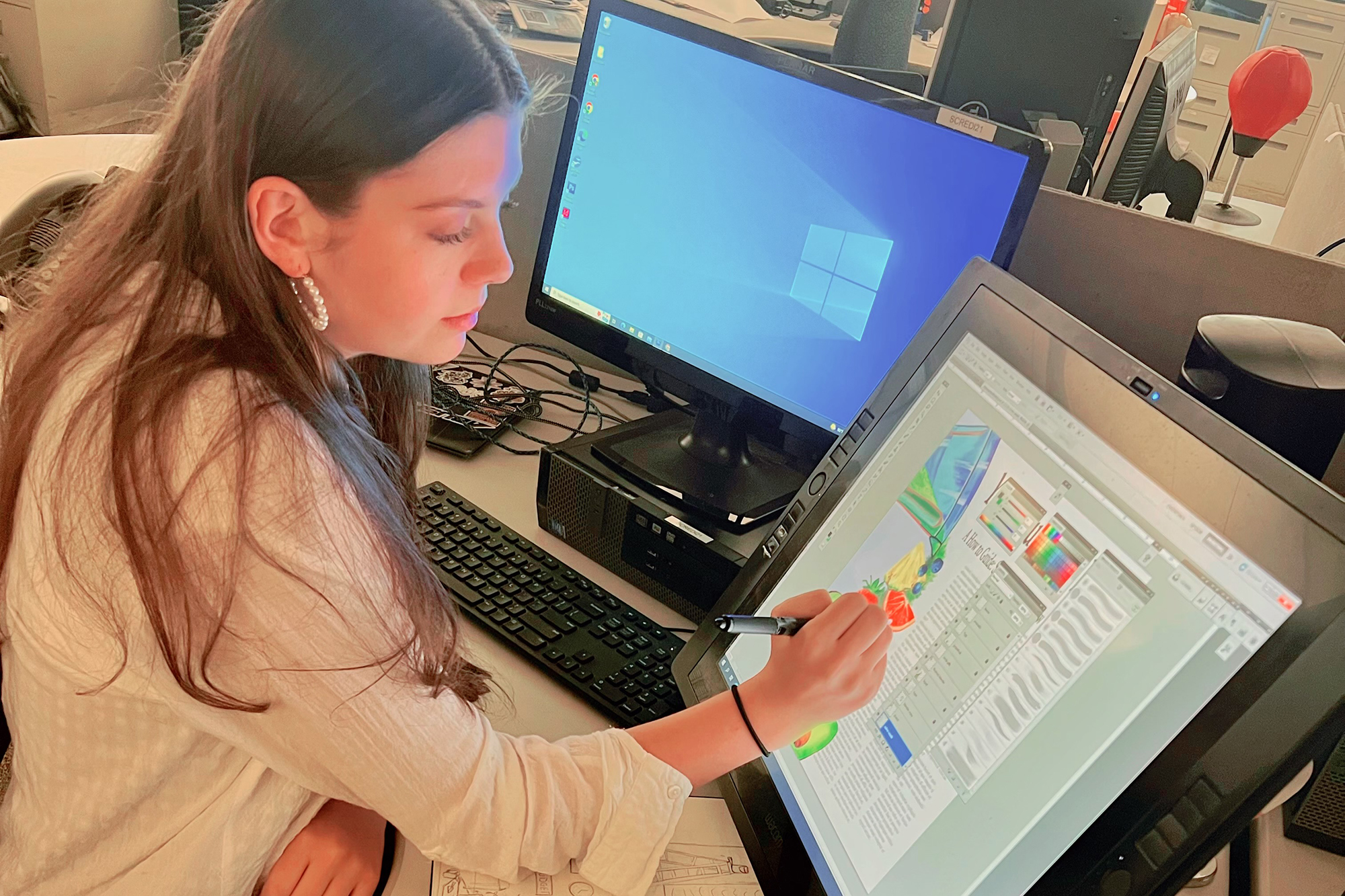 It all started with a coffee order.
Kasey Portanova '25 (medical illustration) is a personable barista who enjoys making conversation with her customers. One such chat with a regular customer, Pat McKenna, revealed he works at The Scranton Times-Tribune with staff artist Kevin O'Neill '86 (medical illustration). Portanova viewed it as an opportunity to connect with an alumnus who went through the same program she is in now.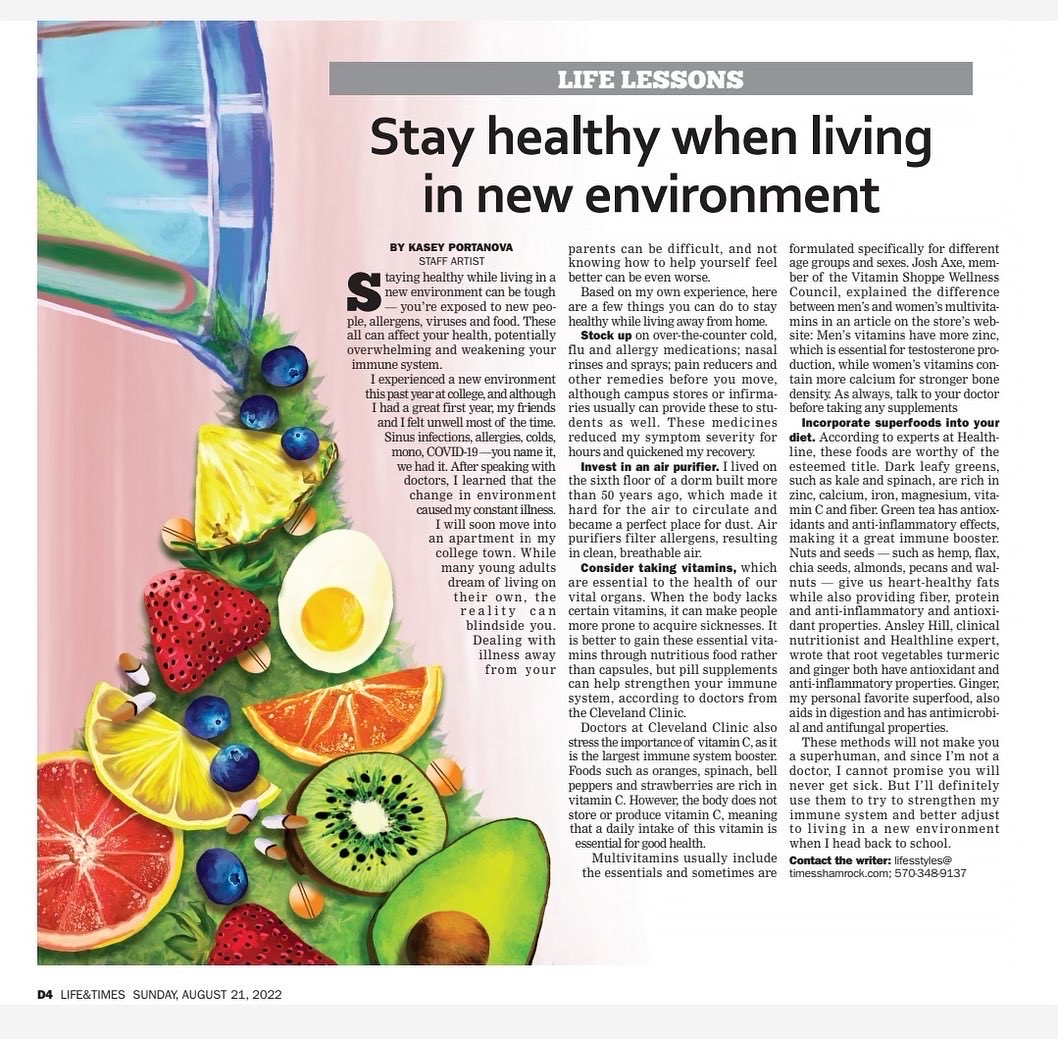 Kasey Portanova
After reaching out to O'Neill and arranging a lunch meeting, Portanova was offered a paid internship as a visual journalist at the newspaper. She spent the summer illustrating and writing stories, recording data, editing columns, creating graphics and page layouts, doing video production, and assisting with the installation of photography exhibits. 
While the internship wasn't in the medical illustration field, Portanova said she gained applicable skills and career knowledge.
"I had a great experience at The Times-Tribune," said Portanova, a Scranton, Pa., native. "Being published at 19, along with my new connections and experience in a real, professional environment, are accomplishments I would have never achieved if it wasn't for Kevin and my editor, Faith Golay. My portfolio and resume have grown tremendously because of this internship."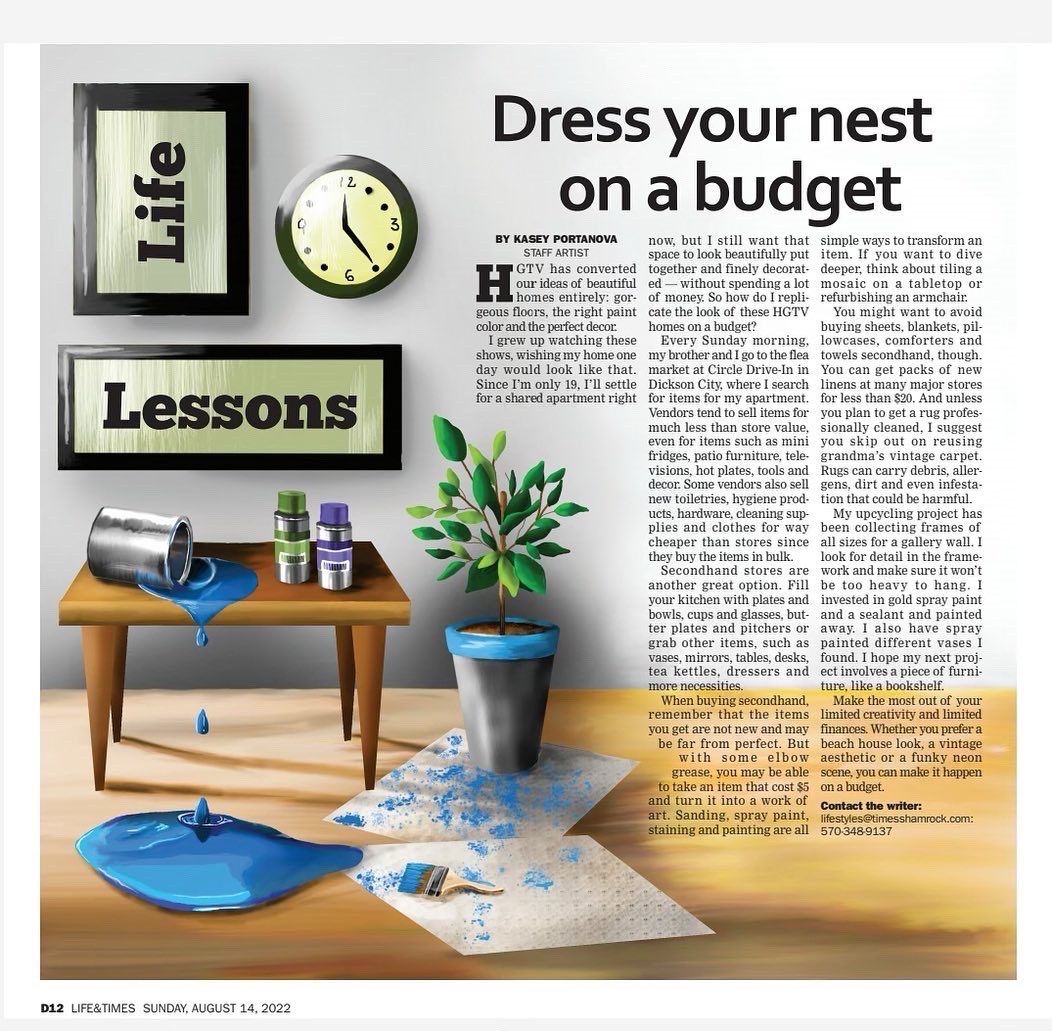 Kasey Portanova
Portanova was published several times throughout the summer, including a pair of lifestyles columns she wrote and illustrated, a front-page Fourth of July graphic, and a graphic map. The work was done under the tutelage of O'Neill, who Portanova called an "amazing teacher."
O'Neill has been with The Times-Tribune since 1993, executing award-winning editorial illustration, infographics, and page layout while also authoring columns. He teaches college art and design courses, too.
"He helped me learn new digital skills that I have never worked with," Portanova said. "He is patient and compassionate while still giving me constructive criticism to advance my portfolio and resume. As for the newspaper aspect, he introduced me to a newfound love of journalism while still educating me within creating art for print and web platforms."
The lessons Portanova learned from O'Neill have sparked a new interest in journalism, which she said she plans to continue exploring by joining the staff of Reporter, RIT's student-run magazine.

Kasey Portanova
The summer experience working alongside O'Neill opened Portanova's eyes to new illustration as well as different avenues to pursue as an artist. 
On top of his editorial work, O'Neill runs his own business making courtroom graphics — including illustrations of anatomy, surgical procedures and accident scenes — for visual reference during trials.
"His career path introduced me to different jobs within medical illustration," Portanova said. "It makes me want to explore these other options even more."
Topics