RIT/NTID and College of Liberal Arts present 2022-2023 theatrical season
Partnership will feature dance, theater, musical, and poetry performances throughout academic year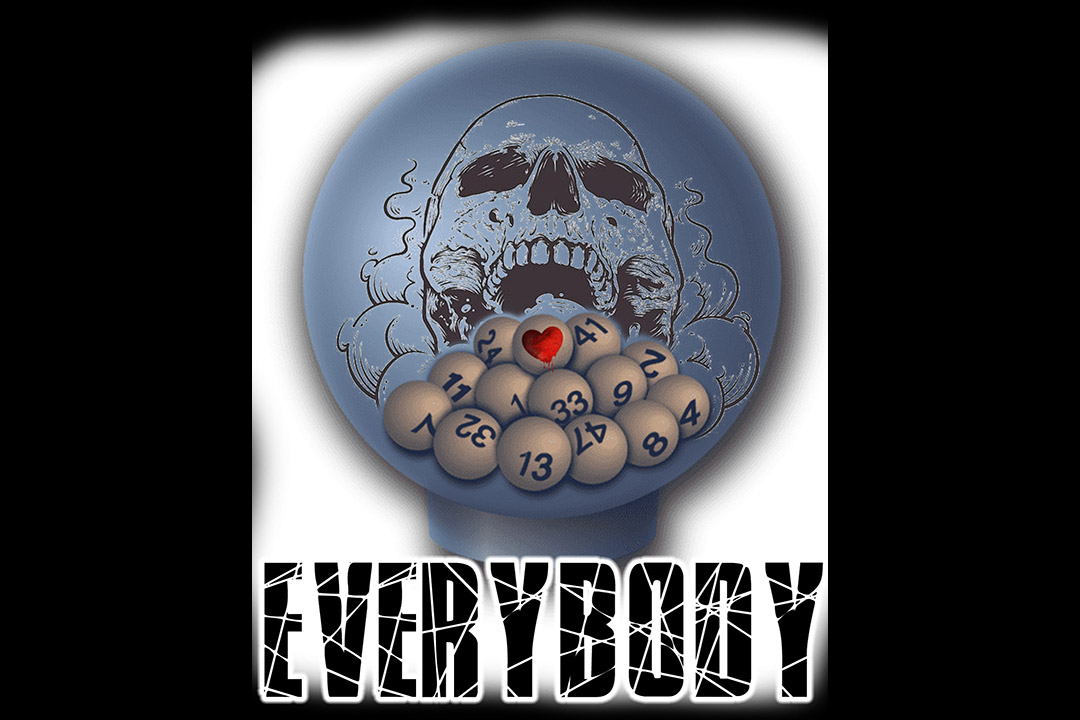 The 2022-2023 theater season featuring the longstanding partnership between RIT's College of Liberal Arts and NTID's Department of Performing Arts will include a morality play on death; a production celebrating Thomas Warfield's 25th anniversary of dance at NTID; a musical on unexpected connections; a play of episodic poems on deafness, violence, and resistance; and a dance production of an extended 1970s progressive rock song.
"This season will mark the launch of the new School of Performing Arts within the College of Liberal Arts, bringing more prominence and varied opportunities for performance at RIT," said Erica Haskell, Director of the School of Performing Arts. "Together, these collaborations will continue the tradition of displaying the diverse talents of RIT students and faculty through a wide range of productions in venues across campus and beyond."
This season's productions are:

Everybody, written by Branden Jacobs-Jenkins and directed by Andy Head. Nov. 11-13, Ingle Auditorium, Student Alumni Union. This season's first production will be the 2018 Pulitzer-finalist adaptation of the 15th-century play Everyman. The story follows the character of Everybody on their journey toward death. Cast members will pick their roles from a lottery system before each performance, symbolizing the randomness of death.  
Twenty-Five Years Through Movement and Space, directed by Marc Holland. Feb. 24-26, 2023, Ingle Auditorium. This production will celebrate Thomas Warfield, senior lecturer in NTID's Department of Performing Arts, and his 25th anniversary of dance at NTID. The show will feature a combination of dance, technology, and design, as well as the talents of RIT Performing Arts Scholarship students, NTID students, and the DanceCore ensemble. These students will present dances from Warfield's career and will explore connection, creativity, and the universe. 
Ordinary Days, music, lyrics, and script by Adam Gwon and directed by Kelley Holley. March 31-April 2, 2023, RIT University Gallery. This musical emphasizes the extraordinary beauty of ordinary life. The story follows four New Yorkers whose lives connect in unexpected ways. Warren, an optimistic artist, meets graduate student Deb when he finds her lost thesis notes. Their journey impacts that of Claire and Jason as they struggle with furthering their relationship. 
Deaf Republic, written by Ilya Kaminsky. April 14-16, 2023, NTID's Panara Theatre. Deaf Republic is a book of poems that combine into one story about a town under martial law by a totalitarian government. After soldiers kill a young deaf boy at a protest, the townspeople collectively adopt deafness as resistance to the soldiers. Deaf Republic traces the intimate lives of those in the town amid rampant violence. This production will adapt the poems into a play that will be performed in American Sign Language. The play will be part of NTID's hosting of the NEA Big Read project. 
Singring and the Glass Guitar, developed and directed by Thomas Warfield and Joe Geigel. April 28-30, 2023, MAGIC Spell Studios. This show will feature an augmented reality dance production developed from an extended version of the song "Singring and the Glass Guitar." The original song comes from the album Ra by 1970s progressive rock band Utopia. In this 20-minute version, explorers will embark on a quest to save the spirit of Harmony.
Tickets for the productions will be $5 for students, senior citizens, and children under age 12; $10 for RIT faculty/staff/alumni; and $12 for the public. Tickets can be purchased online at RITtickets.com, by phone at 585-475-4121, or on campus at RIT University Arenas, 200 Lomb Memorial Dr., Rochester, N.Y., 14623. Tickets may also be purchased on performance days two hours before the show begins. 
For free events, tickets are available at the EventBrite website. 
More information can be found on the RIT Performing Arts website.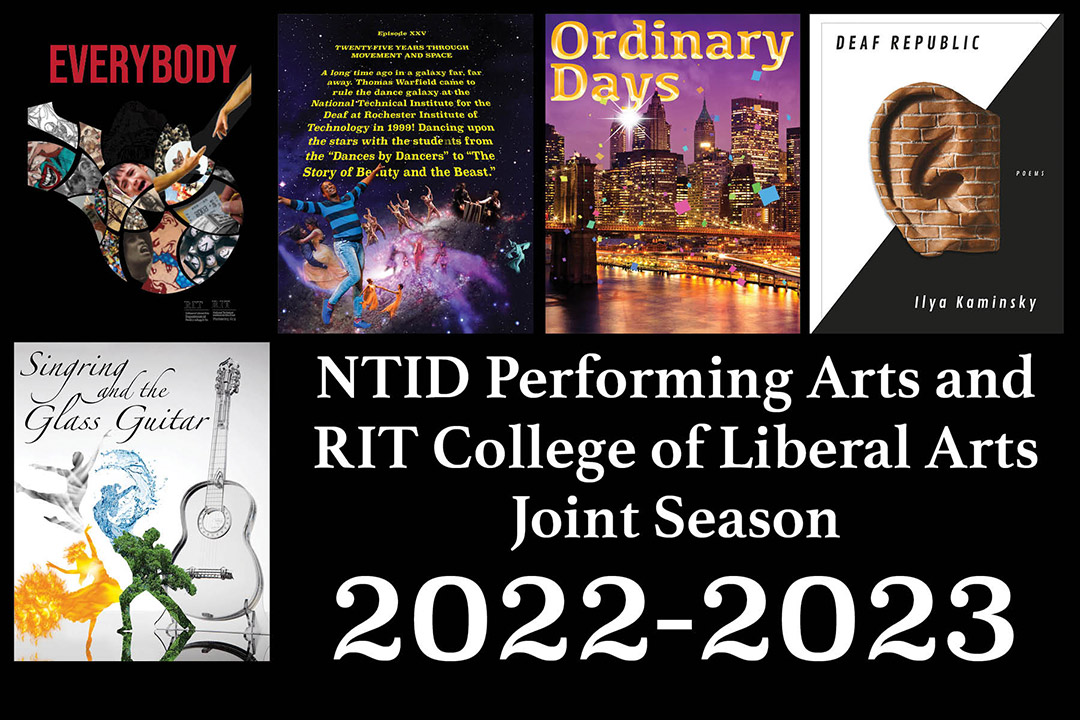 Topics