Aviation Co-op Confirms Student's Passion for Manufacturing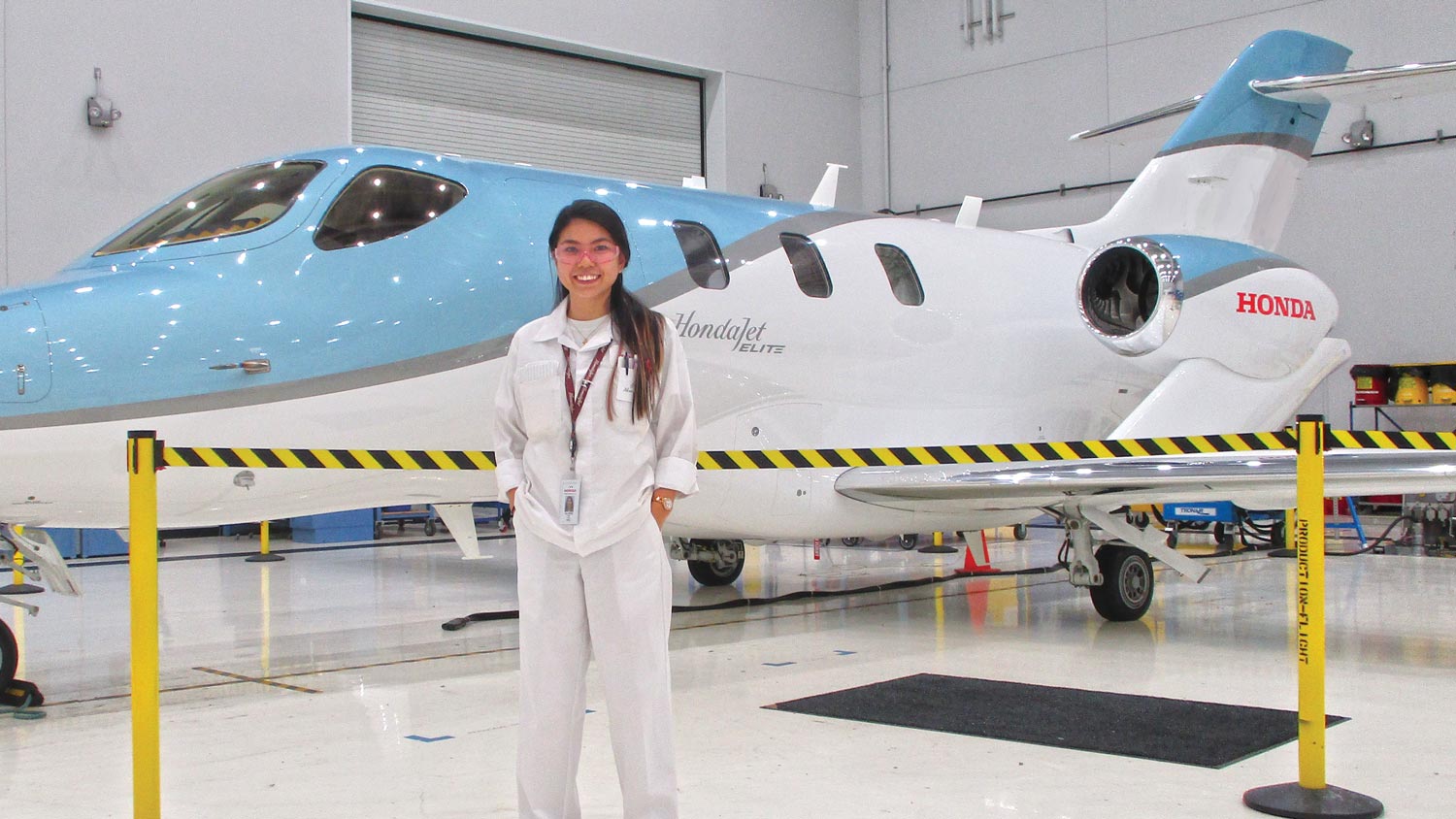 Whether it's planes, trains, or automobiles, Allison Fink is fascinated by how machines work. To pursue her passion, the fifth-year manufacturing engineering technology student traveled to Greensboro, N.C., to work at Honda Aircraft Co. as a manufacturing engineering and production support intern for the summer.
Fink, from Greece, N.Y., worked on four main projects at Honda, which varied from creating a training program for the laser projection system to developing new and more efficient ways of painting the flight controls.
"This co-op really helped to confirm that I enjoy working on the production floor," said Fink. "I know now that if I have the option to choose between sitting at a cubicle or having a desk on the floor, I will always choose being on the manufacturing floor."
One of her favorite parts of her co-op was attending customer deliveries. The new jet would be placed on a turn table and employees from all departments would attend to applaud the customer as they walked in.
"I really enjoyed being present at the deliveries because it gave the associates a chance to see the result of their hard work. The customer also gets to say a few words and it was always interesting to hear what adventures the jets will be used for," said Fink.
---