The Camera that Bleeds
May 22, 2023
Mark Lipina, Davis Snider, Michal Zadok, Leah Tyler, Victoria Lofaro, Eric Burby, Tae Won Chung, Ryan Welsh, Jacob Irizarry, Arthur Tisseront
The Camera that Bleeds is a first-person horror game with a striking graphic novel noir visual style. Playing as Detective Grey, use your supernatural camera to solve a series of cold cases and get to the bottom of the conspiracy in the city you call home.

Missions see you using your detective skills, along with your enchanted camera, to figure out what happened at each of a series of haunted locales. Photograph ghosts as they reenact events from their lives, follow footprints invisible to the naked eye, read memos and letters long since lost to history, and draw important objects out of the supernatural world and into reality as you work to figure out what really happened.
Students worked on the game as part of the MAGIC Maker program in spring 2021.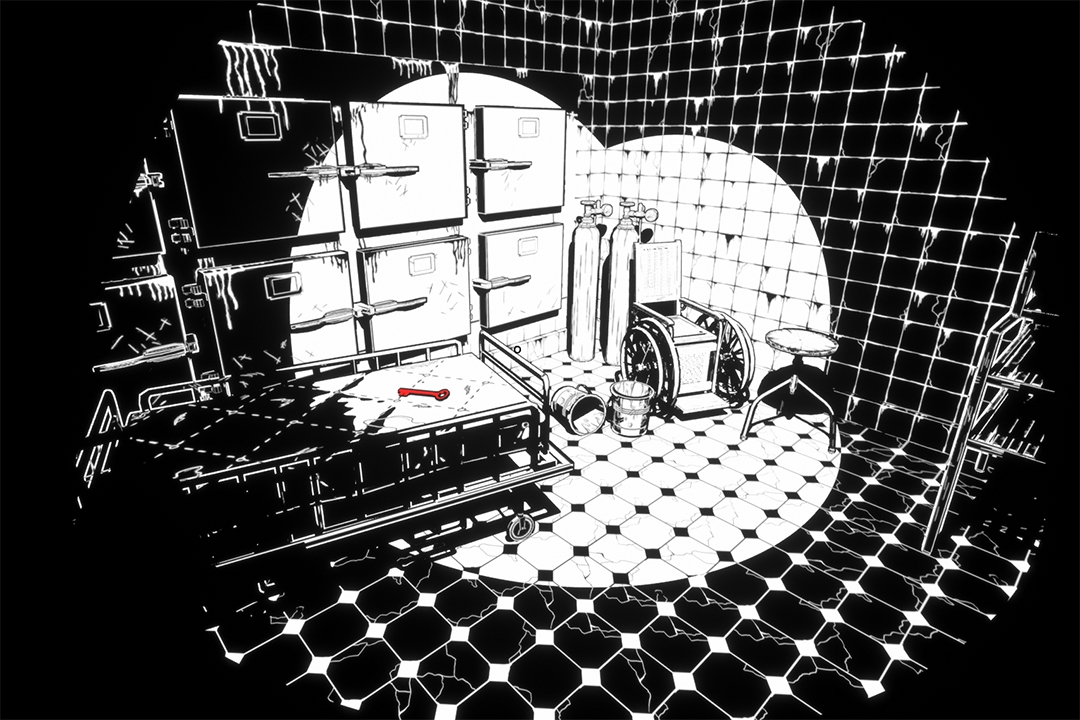 ​
The Camera That Bleeds won the first-place "Most Innovative" award at the Intel University Games Showcase July 22. Read more here. The Camera that Bleeds was also a winner of the RIT Student Game Showcase 2021 for "Aesthetics".
---